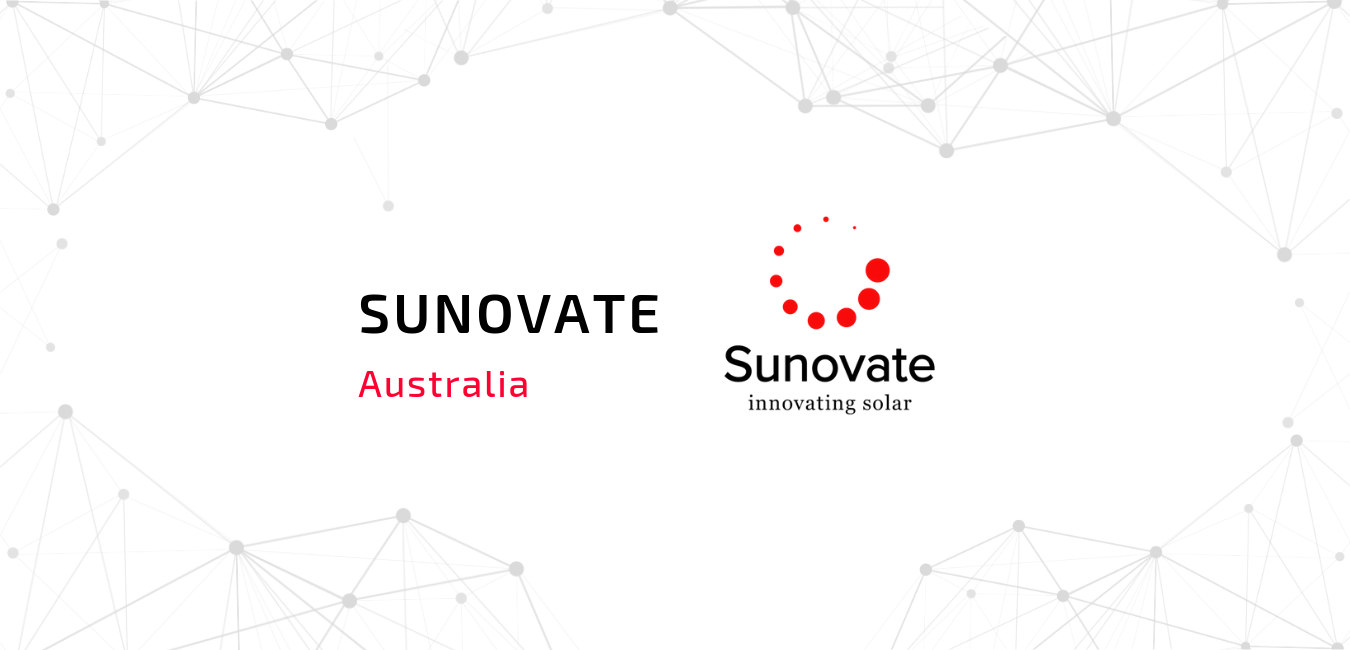 #SET100 at WEC24 – Road to Abu Dhabi Interview: Sunovate
June 26, 2019
As part of the SET Award 2019, the top 100-ranked start-ups who applied for the SET Award were rewarded the opportunity to participate and showcase as part of the Innovation Hub at the 24th World Energy Congress (WEC24) 2019 in Abu Dhabi. Sponsored by the Dubai Electricity and Water Authority, this incredible opportunity includes travel and accommodation expenses, and a showcase space for the SET100 at the congress.
In the lead up to WEC24, we asked the participating SET100 start-ups to answer a few questions to provide potential partners the opportunity to learn more about them and to also help other start-ups learn from their experiences. We thank them for their work toward the global energy transition and for sharing with us the following insights.
#SET100 Start-up: Sunovate (Australia)
Sunovate is an Australian renewable energy technology development Company, founded in 2018, that has developed a photovoltaic thermal (PVT) device for generating renewable heat. The basis of their business is the development of a low cost and scalable PVT device that aims to make the provision of heat less carbon intensive.
Traveling, pitching, partaking in meetings, and networking requires considerable time and effort. Other than perhaps being given a blank check, what is the best case scenario or result you as a start-up hope to get out of participating in initiatives such as the SET platform and the Innovation Hub at the 24th World Energy Congress in Abu Dhabi?
We are entering trial stage to evaluate the performance of our innovative PVT technology in real world applications. So we are currently sourcing fantastic partners to work with to help in the development of these trials across a range of market segment applications.
Given the stage of your start-up and your particular focus/sector/technology, what is one challenge that you have overcome or lesson that you have learned that may be valuable to other similar start-ups?
Tenacity is key. The 'valley of death' can be tricky to navigate as well as being emotionally exhausting so surround yourself and your business with a network of partners and vendors who believe in what you are doing.
What is one of the main obstacles or regulations that you have had to overcome prior to, or in preparation of market entry into your given business environment?
Sunovate PVT technology is designed to reduce the need for the existing carbon intensive sources that we currently use for heating. We are having to educate our customers that solar PV can be used along with our technology to provide heat for water, spaces and processes.
Thanks for reading and thanks again Sunovate. More information about them can be found here: http://www.sunovate.com.au/
More about the SET100, including a full list of each SET100 start-up can be found here.