As we near the year's end, we are seeing a rush of encouraging developments for several SET Alumni start-ups. In this edition of Start-Up Success Stories, we will highlight the major leaps that have been made by alumni SET100 start-ups: Enapter, Fusebox, Cemvita, Roofit.Solar and Hydrogenious!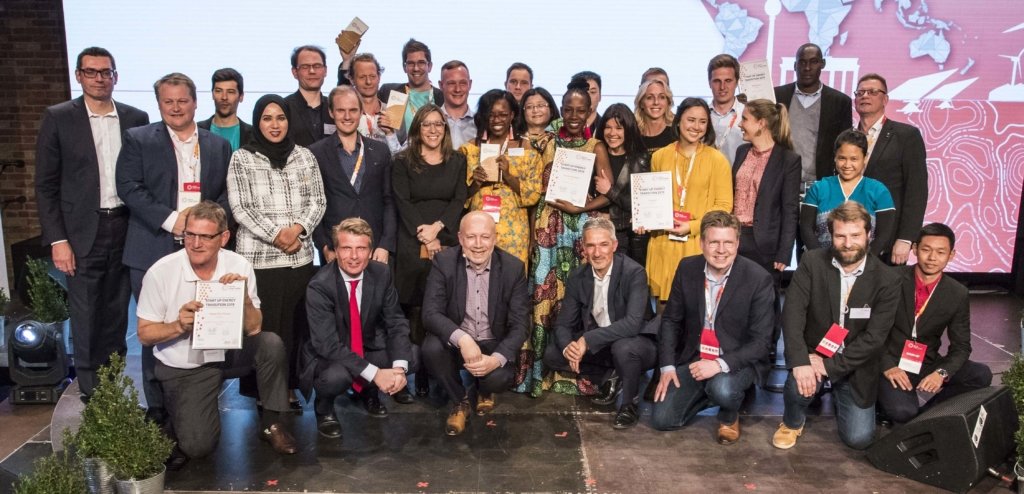 Enapter, Winner of the Earth Shot Prize Initiated by HRH Prince William & the Royal Foundation
The Earth Shot prize is designed to foster innovation and accelerate change with climate friendly solutions in five different categories. Enapter took home the prestigious "Fix our Climate" category award, thanks to their game-changing green hydrogen generating technology. Enapter's core technology is an Anion Exchange Membrane (AEM), which enables the safe and low-cost production of hydrogen. Hydrogen can be used in a versatile and flexible way, like energy storage, as fuel in vehicles, as raw material in the industry, or as fuel for heating, especially in areas and regions where direct electrification is difficult to realize.
With the approach to actually fix the climate Enapter has recently launched the construction of a mass-production site, called Enapter Campus, near Münster, Germany, where they will be producing 10,000 electrolysers per month starting in 2023.
Double Win for Fusebox!
2021 SET100 start-up, Fusebox was recently announced as the Siemens MindSphere Future Buildings Hackathon winners during Expo 2020 Dubai. Fusebox's cutting edge solution connects smart infrastructure with energy markets, enabling consumers to earn revenue and contribute to a sustainable society. Fusebox is implementing a Virtual Power Plant which operates on a cloud-based environment where decentralised flexible loads and power generation are united in order to supply customers with energy.
Fusebox was also recently selected out of more than 100 applicants to participate in the Baltic sustainability challenge hosted by Future Hub. During Future Hub's 2-month fast-track program, they are matching Fusebox' solutions with enterprise challenges. The program offers opportunities to partner with other major players and work and learn commonly on pilot projects.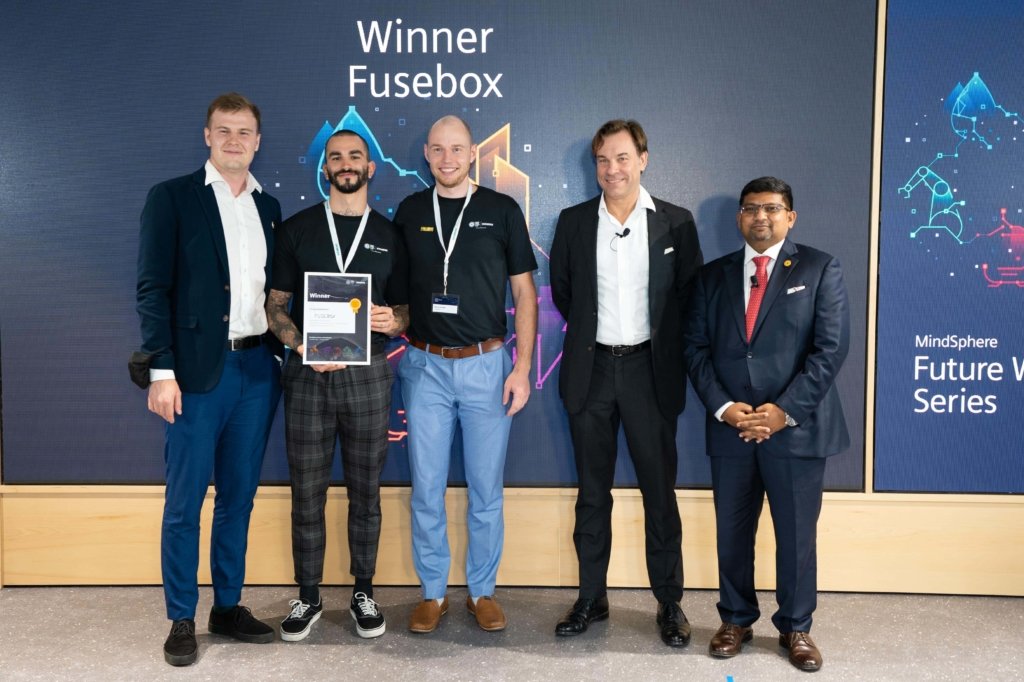 Cemvita Factory Inc. Closed their Series A Funding Round with $10 Million
American 2021 SET100 alumni, Cemvita Factory Inc, offers a solution for CO2 Utilization-As-A-Service. Their mission is to decarbonise the chemical industry by using CO2 as feedstock for the biomanufacturing of valuable chemicals. By engineering microorganisms, they develop methods to run CO2 into Biothylene or other chemicals.
Cemvita Factory Inc. closed their Series A funding round with $10 million led by 8090 Partners, Energy Capital Ventures (ECV) and Mitsubishi Heavy Industries. Moreover, they have been featured in the widely known series of "Bloomberg Commodities Edge."
Roofit.Solar Collects €7.85 Million Series A Funding
Roofit.Solar successfully closed their Series A national funding round at €7.85 million, led by SET partner BayWa r.e. Global Energy Ventures. Other high-level investors include the family office of Priit Piilmann Taavet Hinrikus (co-founder of Wise, listed on LSE), Sten Tamkivi (ex-General Manager at Skype Estonia), Spring Capital and Helmes Investments.
Going on 20 years, the yearly Energy Globe Awards honours the most promising projects tackling environmental issues nationally and internationally. This year Roofit.Solar was granted the national Energy Globe Award. The green-tech start-up makes renewable energy affordable to house owners. They produce solar modules, which are building integrated photovoltaic (BIPV) construction elements that replace the conventional roofing and facade materials. Their technology has been sold and installed in 10 European countries.
Hydrogenious on Taking Their Business to the Next Level
Not only did they collect €50 million in funding to scale up their breakthrough hydrogen technology, co-led by new investors JERA Americas, alongside Temasek, with Chevron Technology Ventures and Pavilion Capital. Hydrogenious have also entered a strategic partnership with Bilfinger to put the scaling into practice. Their joint expertise will help with their 2023-24 project of an industrial-scale LOHC storage plant at Chempark North Rhine-Westphalia, which is going to be the biggest facility of its kind with a capacity of 1,800 tonnes per year.
Additionally, they were recently selected as finalist in the "Rising Star" category of the German Founders Award 2021.
Hydrogenious LOHC Technologies has developed a new process for storing hydrogen in Liquid Organic Hydrogen Carriers (LOHC). With LOHC technology, hydrogen can be stored at room temperature and under high storage densities using conventional tank technology.
Write the Success Story of Your Start-up With Us!
If you have an innovation transforming either the energy or the mobility industry, go apply for the SET Award 2022 and join hundreds of amazing innovative start-ups shaping the future of energy.