Germany's new start-up strategy contains 10 key measures
Germany to invest €30Bn by 2030 to support clean innovation and accelerate Europe's green transition
As the spirit of entrepreneurship takes on increasing significance in the economic, social and climate contexts, the Federal Ministry of Economic Affairs and Climate Action (BMWK) is convinced that both Germany and Europe, are in need of fostering an environment that allows start-ups to courageously take risks and break new ground to do so. Its new start-up strategy will offer tools to do the same.
Germany's Strategy: Energising Start-ups
The German government has published a new 34-page, comprehensive start-up strategy on 27 July 2022. The roadmap identifies ten starting points, that collectively aim to strengthen Germany and Europe's position as start-up locations. The main goal of this new apparatus is to improve the availability of venture capital for young companies. Problems such as the shortage of skilled workers, bureaucratic hurdles or the lack of access to data are also to be addressed.
The ambitions of the red-green-yellow federal government are to be achieved through this package of measures which, on the one hand, creates new laws, regulations and jobs, and, on the other hand, largely builds on existing structures and aims to make them more effective. To this end, the guiding principles of the strategy were discussed and elaborated in a total of six workshops at the invitation of the BMWK, which included experts from various scientific, societal and corporate fields. Resultingly, this policy roadmap plans to unlock a total of €30 Billion of funding by 2030.
Start-ups for the Win
"Economic policy projects for the future must be driven forward, especially in difficult times like these. The German government's start-up strategy is therefore a very important signal. Start-ups are young innovative companies that want to grow. They develop new ideas and drive innovation. Start-ups push us toward the future. If we improve the conditions for startups in Germany and Europe, we simultaneously strengthen ourselves as a business location." – Robert Habeck, Federal Minister for Economic Policy and Climate Action
Start-ups generate ideas, drive innovation and create jobs. They stand for dynamism, renewal and transformation. Green startups have already demonstrated the crucial contributions they can make, particularly in energy transition and renewable electricity generation. Similar contributions are also possible in the areas of energy and resource efficiency, renewable resources and circular economy, renewable heat, mobility, agriculture and nutrition.
The release of the start-up strategy signals that the German government recognises the key role that start-ups now play in the fight against climate change. Indeed, the strategy highlights the positive social and environmental impact of the start-ups and the potential their innovation represents.
Almost 1/3 start-ups make a significant contribution to the sustainable transformation of the German economy through activities in the field of climate and environmental protection. Products and services offered by many startups contribute to achieving the 17 United Nations Sustainable Development Goals (SDGs).
According to the report, start-ups accounted for 415,000 jobs in 2020, a number that more-than double in the coming years and reach 974,000 by 2030.
1 Strategy, 10 Measures
The content of the new start-up strategy can be summarized in the following highlights:
Strengthening financing for start-ups
Simplyfy processes for start-ups that would allow them to attract talent, by making employee-shared ownership more attractive
Igniting the start-up spirit
Strengthening female start-up founders and making space for diversity in the start-up ecosystem
Facilitating start-up spin-offs from academia
Improving framework conditions for start-ups oriented towards public benefit
Mobilising start-up competencies for public contracts
Facilitating access to data for start-ups
Facilitating access to laboratories for start-ups
Putting start-ups at the center
Supporting German Start-ups
To implement these goals, the German government has included German Energy Agency's (dena) SET Hub programme as well as the Future Energy Lab under its umbrella of policies and measures in order to foster innovation in the start-up ecosystem (page 28).
SET Hub: Providing Guidance for Energy Start-ups Nation-wide
Since its inception in 2020, the SET Hub programme has coached more than 100 start-ups in the national sphere. Now expanded to include the SET Academy, SET Mentoring, SET Network, SET Think Tank and SET Pilots programs, the programme offers upto 3 months of free consultation on various regulatory frameworks and processes of the German energy system. Alongside, experts help innovators with designing, developing and improving their solutions, including business models for energy transition. Four pilot projects are to be implemented in the SET Pilots. These are intended to advance the digitalisation of the energy transition with further technological developments.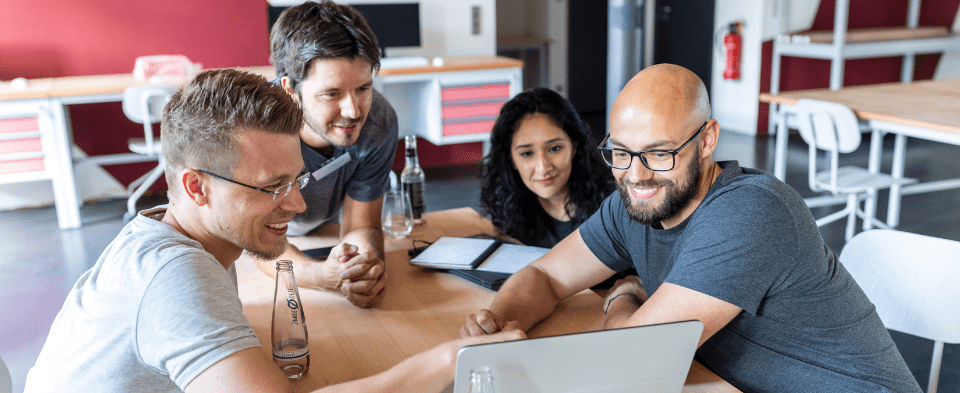 Future Energy Lab: A Testing Ground for Digital Energy Technologies
At Berlin's Tiergarten, the Future Energy Lab (FEL) is a creative space for digital and energy industries. Ten projects have already been launched and FEL continuously develops these. FEL's shared rooms and workstations allow founders to exchange ideas with specialists and industry players to further develop project ideas and business models based on digital technologies, allowing these to be tested in real-life conditions. The rooms will soon be made accessible and bookable, free of charge.
Supporting International Start-ups for a Global Energy Transition
SET Global Innovation Platform: Connecting Start-ups, Investors, Public and Private Stakeholders
Aimed at accelerating the energy transition worldwide and establishing deep, productive connections between various stakeholders in world of energy innovation, the Start-up Energy Transition Global Innovation Platform (GIP), was founded in 2016. With it's unique position at the crossroads of the private and public sector, the SET platform is built on three pillars: The SET Award, the SET Tech Festival, and the SET Newsroom.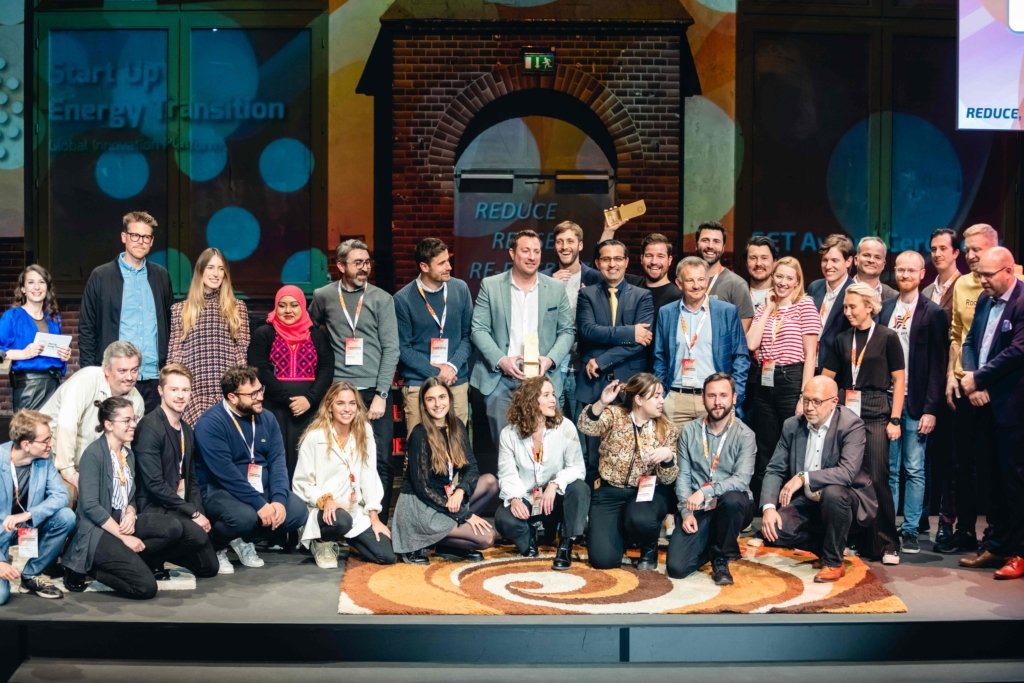 The Award gives innovative entrepreneurs the chance to forge value networks, and win a cash prize at the SET Tech Festival held in Berlin. In the last six years, the award has received more than 2,700 applications from over 100 countries. The platform also releases the SET100 List that shines the light on 100 young, disruptive start-ups, which accelerate energy transition with their climate-neutral technologies.
Measures such as SET Hub, Future Energy Lab and SET Global Innovation Platform are set to drive the spirit of innovation in both Germany and Europe. The German government has announced that it will annually report on of the implementation of its new start-up strategy, regularly review it and suggest ideas for further development. In doing so, it will continue to maintain a dialogue with all relevant stakeholders of the start-up ecosystem.