In this edition of SET Start-Up Success Stories 2021, we will highlight the major leaps that have been made by 2020 SET100 start-ups R8 Technologies, Adaptricity AG, Boreal Light GmbH and Ampaire.
R8tech secures investment: €900K to further tackle global HVAC emissions caused by commercial properties
The Tallinn-based start-up R8tech, a 2020 SET100 start-up, focuses on decreasing energy consumption in commercial properties whilst optimising indoor climate for individual rooms. The idea is to add the R8 Digital Operator, which is an artificially intelligent software, to the client's existing Building Automation System. R8's innovations can essentially increase the energy- and operational efficiency of a building by up to 20% and can detect the HVAC systems' existing faults.
In other words, the AI engines takes into account the constant fluctuations of visitors, weather and energy market prices. Thanks to the data, the buildings are heated, cooled and ventilated at the right time with the right amount of energy.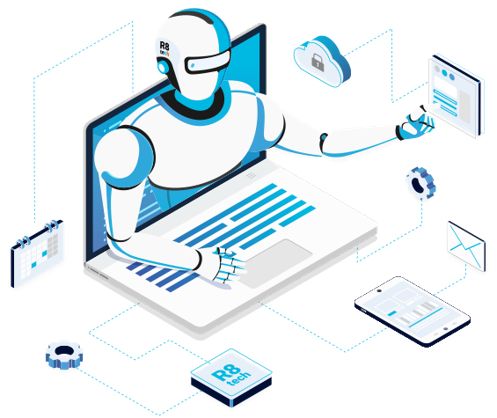 R8tech CEO, Siim Täkker, is optimistic about substantial development and growth in the coming year. He recently pointed out that "according to the European Commission, there are over 5 billion square meters of commercial buildings in the EU that are using too much energy while not reaching an optimal indoor climate due to the complexity of the systems. R8tech has demonstrated a noticeable positive effect once integrated." R8tech will certainly use the newly secured investments to continue to tackle the efficiency shortcomings and expand R8 into new markets.
The Swiss Watt d'Or 2021 goes to Adaptricity

The Swiss Federal Office of Energy has been rewarding innovative Swiss companies and organisations in the energy sector since 2006. In January 2021, Adaptricity was honoured with the Watt d'Or 2021.
The spin-off company of ETH Zurich was founded in 2014. Since then, Adaptricity has been firmly established as a driver of SmartGrid innovation in the German-speaking world. Their innovative grid analytics tools combine traditional grid planning practices with data-driven algorithms. This way, they are able to ensure all measurement data available in the power grid (e.g. smart meter data) is used to full potential. With their monitoring tool, Adaptricity.Mon, grid operators can visualise, simulate, and analyse their electricity grids in near real-time. That means grid operations become more efficient, which in turn leads to better RES integration and fewer grid losses.
Not only was Adaptricity featured in the SET100 list in 2020 but also in 2018. To see them grow from year to year is a real delight!
The closure of an investment with charming results for Boreal Light GmbH
Boreal Light GmbH CEO and Co-founder, Dr. Hamed Baheshti, recently announced the closure of Boreal's Series A investment round, which promisingly raised $7,500,000. Dr. Baheshti applauded this milestone and labelled it "the dawn of our scaleup phase". Boreal is a SET100 alumni, having participated in 2020.
Boreal Light GmbH is a young Berlin based company specialized on renewable energy solution for water treatment facilities. The company designs and manufactures affordable solar water desalination systems for off-grid communities around the globe. Systems manufactured by Boreal Light are capable of delivering high quality hygiene drinking, irrigation, fish farm and sanitation water from any kind of high saline and polluted water resources.
Ampaire Begins Airline Trials With Hybrid-Electric Aircraft
Last but not least: Ampaire, a 2020 SET100 start-up. The global leader in electric aviation will close our first edition of SET success story 2021. The start-up is the first to complete a demonstration flight of a hybrid-electric aircraft along an actual airline route. The company flew its Electric EEL aircraft on November 22nd, 2020 on a 20-minute flight. It went from Maui's Kahului Airport across the island to Hana and back on a single charge.
Ampaire is now flying the route regularly in a one-month demonstration program with Hawai'i-based Mokulele Airlines, one of 15 airlines to have signed a Letter of Interest with the company. And for the first time in history, a hybrid-electric aircraft is flying under the FAA's Experimental-Market Survey category. This means Ampaire is allow to fly with their crew and essential personnel for crew training as well as other exploratory market activity.
"We're following the successful path of hybrid-electric automobiles in transforming ground transportation by taking that model to the sky," said Ampaire CEO Kevin Noertker. "By upgrading current aircraft with hybrid-electric propulsion we can enter the market quickly and take advantage of existing infrastructure for fixed-wing aviation."
Start-up success stories: join the SET network!
Today, the SET community counts 400 amazing innovative start-ups. Nevertheless, to keep supporting them in their journey is one of our priorities. This is why we regularly share their adventures in our SET Success Stories.
Make sure to follow us on social media and subscribe on our network platform to find out more about SET start-up success stories 2021. And if you have an innovation transforming either the energy or the mobility industry, go apply for the SET Award!
Source Header: Ampaire/Media Kit