SET 100
Introducing the #SET100 2020
---
The top 100 energy start-ups of the year
The SET100 2020
Going into its fourth year, SET is proud to present the top 100 international start-ups from the 2020 SET Awards competition. 570 start-ups from 90 countries applied in 1 of 5 categories to showcase their solutions to climate change, the energy transition and the future of our very world.
The SET100 is an annual compilation of the 100 best start-ups of the Start Up Energy Transition Award. It contains the most innovative and promising start-ups that make the energy transition a fundamental component of their innovation. SET100 was first launched in 2017 with the aim of offering young companies a platform to showcase their forward-looking designs. The SET100 list offers a comprehensive collection of companies, represented both geographically and across all sectors of the clean energy field.
A look back: #SET100 2019 at WEC24 – Road to Abu Dhabi Interviews
As part of the SET Award 2019, the top 100-ranked start-ups who applied for the SET Award were rewarded the opportunity to participate and showcase as part of the Innovation Hub at the 24th World Energy Congress (WEC24) 2019 in Abu Dhabi.
Sponsored by the Dubai Electricity and Water Authority, this incredible opportunity includes travel and accommodation expenses, and a showcase space for the SET100 at the congress.
In the lead up to WEC24, we asked the participating SET100 start-ups to answer a few questions to provide potential partners the opportunity to learn more about them and to also help other start-ups learn from their experiences. We thank them for their work toward the global energy transition and for sharing with us the following insights.
"At the beginning, it is hard to convince large corporations to change the way they work, their operational processes and to trust a startup without any reference or guarantee. At the same time, it is extremely rewarding."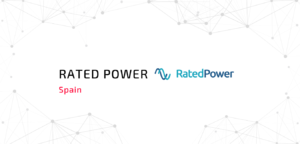 We developed a game-changing technology that finds the smartest way to maximize the value of solar power plants. Our SaaS scans millions of iterations until finding the best configuration & generates hundreds of pages of engineering documents. We transform 4 weeks of work into 4 minutes.
"From our experience as a start-up, passion can lead you to great places & even if it's difficult - you should never give up!"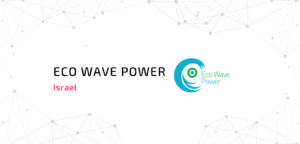 The Eco Wave Power company has developed proprietary technology for extracting energy from ocean and sea waves and its conversion into electricity. The technology enables the delivery of effective, sustainable, practical, feasible, and affordable wave energy solutions.
"The innovation Hub at the 24th World Energy Congress and the SET platform are fantastic networking opportunities as well as great platforms for global exposure."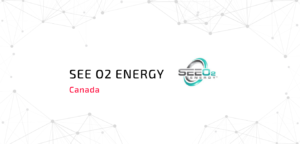 SeeO2 Energy Inc. is a company focused on efficiently converting carbon dioxide (CO2) into marketable and clean value-added fuels and chemicals using reversible fuel-cell technology.
"Awards and initiatives such as SET100 or WEC are helping energy storage to become internationally accepted as one of the important pillars for the energy transition."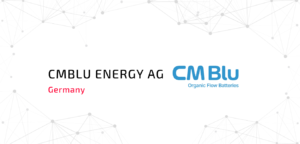 CMBlu is a pioneer and market leader for Organic Flow Batteries making grid-scale renewable energy storage a reality.
"Partnerships with the main actors in your ecosystem are key to access the market, and the insights and experience of those players are important to test your assumptions before going to the market."
NYDRO ENERGY provides a set of tools that enable almost any power grid to turn into a smart grid by using sensors and an interactive platform.
"For a young company like Pollinate Group we are constantly inspired by other like-minded innovators who share our vision for energy access for the ultra poor."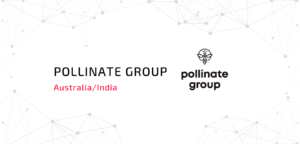 Pollinate Group is an innovative social business bringing clean energy products to communities in energy poverty in India's city slums and Nepal's remote villages. Our payment plans enable extremely poor families to purchase solar-powered products, such as lights and fans, which save them time and money, and improve their health, safety and quality of life.
"It has become essential to make a transition from being perceived as a startup, to being perceived as an innovative and trustworthy business partner."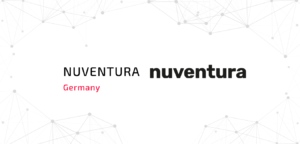 nuventura has invented a new switchgear technology that combines all advantages of today's industry standard but is free from greenhouse gases. In fact, nuventura's technology is technically superior and reduces total cost of ownership.
"We are trying to change mindsets and the way people conceive light, from production to consumption and end-of-life."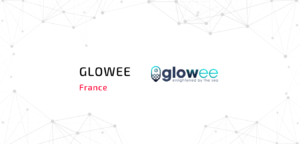 Glowee aims at reshaping the urban landscape thanks to a disruptive system of biological light. We are tackling the ecological, economical and health-related issues carried out by electricity for lighting by offering new luminous energetic services based on bioluminescence.
"Extending solar products on credit to clients in a country with a very minimal mobile money reach has so far been our toughest challenge."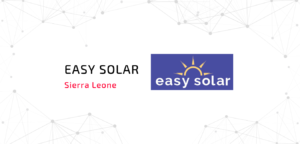 Easy Solar is a Sierra Leone based for profit social enterprise. Our mission is to build long-lasting client relations through the distribution and financing of high quality ultra-affordable PAYGo solar energy products in West Africa.
"The opportunity of using pilot trial customers to yield results for your technology is a springboard for future revenue generation."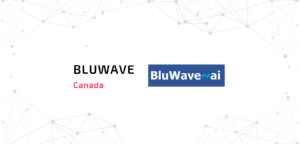 BluWave-ai is optimizing renewable energy usage with Artificial Intelligence on Smart Grid IOT sensors. They are using their expertise in big data, AI, supercomputing, and distributed edge computing to positively have an impact on how our planet uses clean renewable energy sources.
"Big challenge for a small team means that there are more things to do than you can actually do. Set priorities and keep the focus there."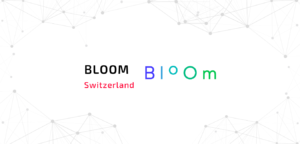 Bloom is a chemical company providing cost-competitive bio-based products to reduce GHG emissions and waste management issues. We developed the most selective method to valorise biomass and we are the first to offer a cost-competitive solution to contribute to energy transition.
"A unique story, backed by data, captures attention."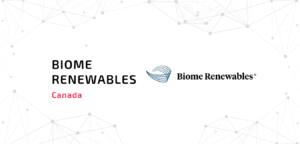 Biome Renewables (Biome) is a Toronto-based industrial design firm that employs the power of nature to create a sustainable future in the renewable energy sector. Founded in 2015, we use the innovation methodology of biomimicry in the engineering and design space to make more efficient industrial renewable energy technologies.
"It's important to establish contacts and partnerships outside of Portugal, and such things as the SET platform and the Innovation Hub at the 24th World Energy Congress in Abu Dhabi, will really help us to achieve this goal."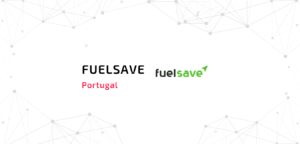 We help road freight companies save fuel costs. Fuelsave is building a technology that allows road transportation companies save up to 20% in fuel, helping them to become more competitive in their markets.
"Distributed energy is the future and DC Power CO intends to the put households at the centre of this revolution."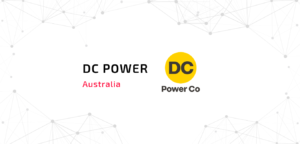 DCPowerCo is building the world's first consumer owned, solar focused, energy retail and services company. DCPowerCo plans to be the largest supplier of electricity and associated energy services to the household solar PV market in Australia.
"The first customer is always key."
LeafTech offers data services to increase building energy efficiency and comfort. They setup a digital twin of the examined building and generate a thermal building model. Feeding this model with upcoming weather and usage patterns, they anticipate future energy and comfort demands, and forward the information to the building automation (BA).
"Improving energy access with renewables is a great solution."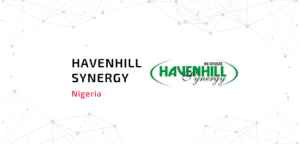 Havenhill Synergy is a cleantech utility company that uses solar energy to generate clean, safe, cost-effective and sustainable electricity in rural Nigeria.
"Any startups developing their own hardware products shouldn't underestimate the importance of supplier and component quality assessment..."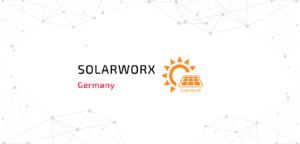 SolarWorX is a renewable energy start-up with the mission to provide solar energy to the 1.2 billion people living off the grid, primarily in Africa. They develop and manufacture solar systems that are modular, scalable and affordable.
"When it comes to certification and approvals, it is always best to go directly to the relevant national body together with the potential partners."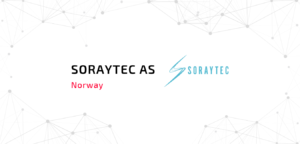 Soraytec Scandinavia AS is a technology company focused on delivering a novel digital smart metering and intelligent fault detection solution to the power distribution and generation sector.
"We aim to expand the project to 10000 households and 4000 motor bike transport companies by the end of May 2020"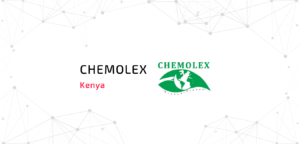 Chemolex Company produces clean biofuel from the invasive water hyacinth plant by applying its patented advanced bio-conversion technology. The patented technology enables us to produce the highest amount of bio fuel from a given mass of the invasive water hyacinth plant within the shortest time possible.
"Education is key to explain to government agencies a new technology or process"
The Air Company has developed technology that converts carbon dioxide and water into extremely pure ethanol, with the only byproduct being oxygen. Their technology uses electrolysis, which enables this process to be powered solely by renewable electricity as a power-to-fuel system that sequesters carbon dioxide.
"The SET platform and Innovation Hub at the WEC are excellent networking opportunities"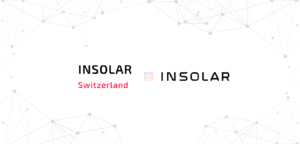 Insolar is building an open-source, enterprise-grade blockchain platform to enable seamless interactions between companies. Insolar envisions itself as a key enabler of energy transition by building an enterprise-grade, Transactive Energy Platform to align the economic objectives of distributed stakeholders with the overall objective of maintaining grid resiliency.
"One main regulation barrier in Europe may be the limitation to use smart meters data"
Odit-e develops software for supervision and decision support, dedicated to distribution system operators. Odit-e builds an empirical model of low voltage electrical networks from smart meter data without using physical characteristics. This "digital twin" of the real network provides status, the ability to predict the impact of new loads or new energy resources.
"Sometimes the quick and easy is not necessarily the cheapest way to do something"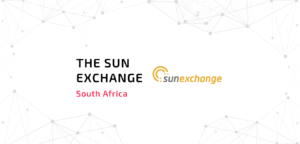 Sun Exchange is a buy-to-lease solar marketplace where conscious capital accelerates the global transition to solar energy. Their platform combines the decentralizing and democratising capabilities of solar power and blockchain-based finance with sharing economy principles to make the benefits of solar power more accessible and inclusive.
"It is important to be patient and understanding of the complexity of larger corporations and their decisions making processes"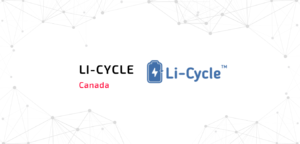 Li-Cycle Technology™ is a low cost, safe, environmentally friendly process that can recycle all types of lithium-ion batteries. It can do so with an unparalleled recovery rate of up to 100% of all materials.
"The key players in the future of energy will be EV and aggregators of flexibility"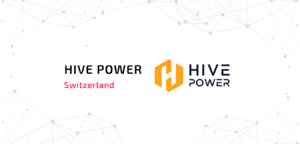 Hive Power develops a turnkey solution for the creation and management of local energy communities on the blockchain, providing an economic optimisation for their participants by lowering their bills and valorising their assets.
"Looking for solutions abroad was the best option to boost our confidence"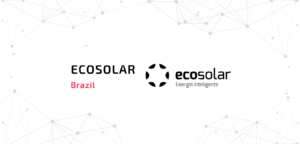 Ecosolar works as a photovoltaic system integrator as well as part–time supplier. They go through all the steps to ensure that clients can get the solution which will bring economic gains and other benefits. Their mission consists of bringing clean, renewable and self-sufficient energy into people's lives and daily routines.
"Tenacity is key"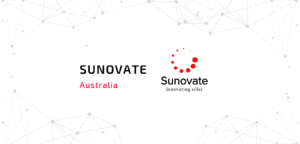 Sunovate is an Australian renewable energy technology development Company, founded in 2018, that has developed a photovoltaic thermal (PVT) device for generating renewable heat. The basis of their business is the development of a low cost and scalable PVT device that aims to make the provision of heat less carbon intensive.