SET 100
Introducing the #SET100 2020
---
The top 100 energy start-ups of the year
The SET100 2020
Going into its fourth year, SET is proud to present the top 100 international start-ups from the 2020 SET Awards competition. 570 start-ups from 90 countries applied in 1 of 5 categories to showcase their solutions to climate change, the energy transition and the future of our very world.
The SET100 is an annual compilation of the 100 best start-ups of the Start Up Energy Transition Award. It contains the most innovative and promising start-ups that make the energy transition a fundamental component of their innovation. SET100 was first launched in 2017 with the aim of offering young companies a platform to showcase their forward-looking designs. The SET100 list offers a comprehensive collection of companies, represented both geographically and across all sectors of the clean energy field.
A look back: #SET100 2019 at WEC24 – Road to Abu Dhabi Interviews
As part of the SET Award 2019, the top 100-ranked start-ups who applied for the SET Award were rewarded the opportunity to participate and showcase as part of the Innovation Hub at the 24th World Energy Congress (WEC24) 2019 in Abu Dhabi.
Sponsored by the Dubai Electricity and Water Authority, this incredible opportunity includes travel and accommodation expenses, and a showcase space for the SET100 at the congress.
In the lead up to WEC24, we asked the participating SET100 start-ups to answer a few questions to provide potential partners the opportunity to learn more about them and to also help other start-ups learn from their experiences. We thank them for their work toward the global energy transition and for sharing with us the following insights.
"Awards and initiatives such as SET100 or WEC are helping energy storage to become internationally accepted as one of the important pillars for the energy transition."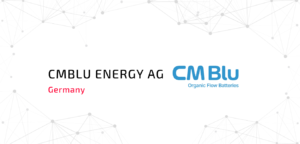 CMBlu is a pioneer and market leader for Organic Flow Batteries making grid-scale renewable energy storage a reality.
"It's important to establish contacts and partnerships outside of Portugal, and such things as the SET platform and the Innovation Hub at the 24th World Energy Congress in Abu Dhabi, will really help us to achieve this goal."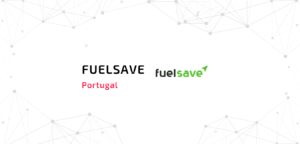 We help road freight companies save fuel costs. Fuelsave is building a technology that allows road transportation companies save up to 20% in fuel, helping them to become more competitive in their markets.
"Education is key to explain to government agencies a new technology or process"
The Air Company has developed technology that converts carbon dioxide and water into extremely pure ethanol, with the only byproduct being oxygen. Their technology uses electrolysis, which enables this process to be powered solely by renewable electricity as a power-to-fuel system that sequesters carbon dioxide.
"The SET platform and Innovation Hub at the WEC are excellent networking opportunities"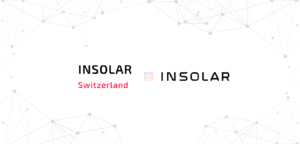 Insolar is building an open-source, enterprise-grade blockchain platform to enable seamless interactions between companies. Insolar envisions itself as a key enabler of energy transition by building an enterprise-grade, Transactive Energy Platform to align the economic objectives of distributed stakeholders with the overall objective of maintaining grid resiliency.