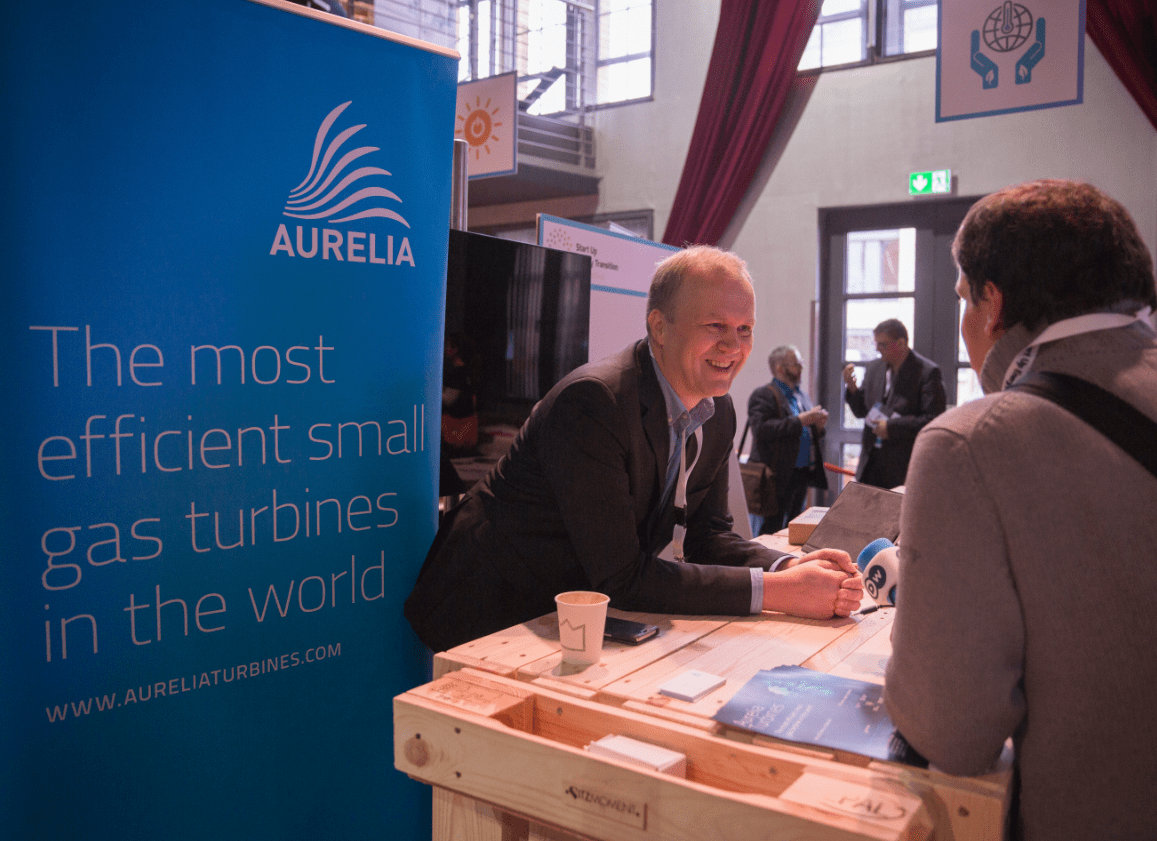 6 questions to Aurelia Turbines – SET Award Finalist 2017
January 4, 2018
Finalist of the Cleantech Against Climate Change category, Aurelia Turbines is commercializing gas turbine technology developed in Lappeenranta University of Technology, Finland. The strategy of the Aurelia team from the outset has been to have a world class product with high reliability and efficiency achieved with modular components. To this end, Aurelia retains the core expertise and are employing industrial, world-class partners to ensure component scalability and ease of integration into Aurelia's own technology. Find out more about their great technology here: https://aureliaturbines.com/
Tell us the story behind your project/company?
We knew there's a need for new, small and efficient gas turbines as the needs in small scale, decentralized power generation are rapidly changing towards more efficient and also renewable energy generation. As Lappeenranta University of Technology, Finland has been developing the needed technologies like high speed machinery and fluid dynamics for over 30 years, we were lucky enough to be able to join forces. Now the first products are in the manufacturing stage and the business is blooming.
What makes you passionate about your project?
Moving towards more energy efficient power generation technology will bring significant savings to commercial and industrial end users, while helping them to reach the reduction targets in greenhouse gas emissions. Also, as our approach is to utilize in our future products the newly development technologies like 3D-printing, etc. we have the luxury to work with our magnificent partners developing these technologies.
What in the energy, sustainability, and start-up world keeps you up at night?
The full potential of energy efficiency is currently not exploited and delivering the message to all stakeholders still needs a lot of work. Generally, understanding the importance of energy efficiency still seems very low.
Tell us what happened after your project/company was selected to be a finalist at SET2017.
Since our participation in SET2017 we have received new orders and started the production of our first pilot turbines. We will deliver the first products in the beginning of 2018.
What stands out for you when you remember SET2017?
Energizing atmosphere like nowhere else.
Has SET17 supported your project and/or company, and how?
The publicity gained through SET17 has definitely helped us to get contacts with new investors, potential partners and customers.