450 institutions belonging to the Glasgow Financial Alliance for Net Zero have promised to align $130 trillion of financial assets toward net-zero goals. As investors usher in a new era of impact investing by recalibrating their portfolios to facilitate systemic change, investments in climate tech start-ups and innovative R&D cycles are at an all-time high. But what exactly are they looking for?
Here are four important touchpoints investors use to measure the true impact of your innovations in order to funnel investments in them.
1 – Show Your Climate and Social Impact
Climate is not a sector but it affects all sectors. This is perhaps why climate impact emerged to be a key focus among investors at the SET Tech Festival 2022, who agreed that impact investing should become a norm.
Climate impact is one such category that investors are willing to bet on. Investors are increasingly certain that their investments in climate tech will also generate financial return while having a societal impact across the board. As Melina Sánchez Montañés, principal and VP of impact at AENU, explained in a plenary talk, "Impact is not an asset but a strategy. And climate impact is certainly not concessional. We measure climate impact in potential — of course, a start-up cannot immediately change the world, but we look at how you optimise and modernise existing solutions by bringing them to a new level. You don't need to reinvent the wheel but showing the foresight and ability to integrate climate or social impact into your business model could prove to be a key factor."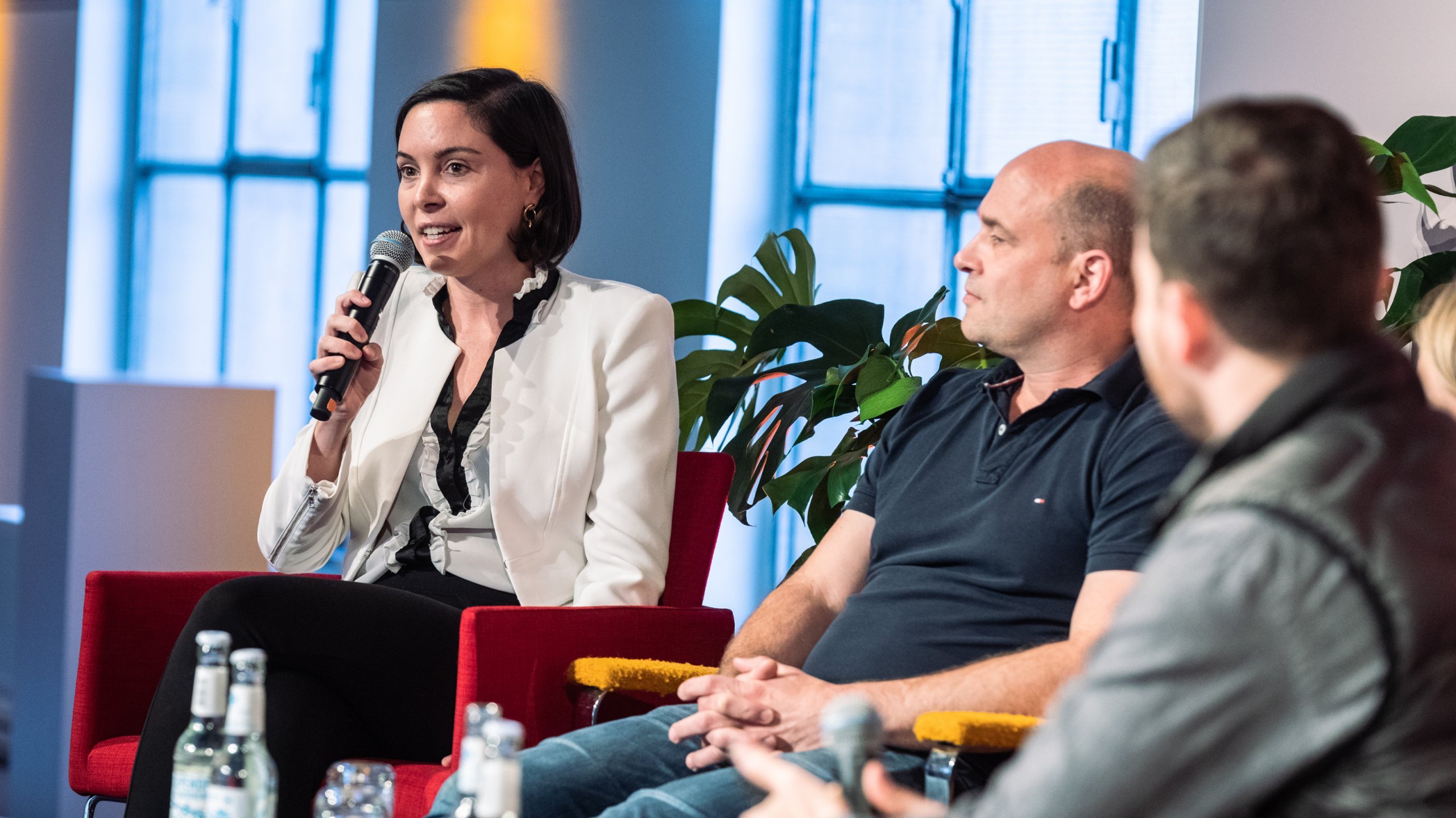 Investors focus on the really big pieces of the decarbonisation puzzle. Making sure to provide demonstrable insight into how your products will help deliver on climate goals. For example, showing the life cycle assessment of your products becomes crucial as investors want to know how your technology is an improvement on preceeding ones.
Berlin-based VC, Extantia looks for "Gigacorn" potential, meaning technological innovations with the potential to save over a Gigaton of carbon emissions in a commercially viable way. As one of their partners, Laura Marie Töpfer informed us, "the VC assess [Gigacorn] potential through a scientific lens based on [their] EPIC methodology (Extantia Projected Impact Calculation), which combines the best practices of life cycle assessment with forward-looking analysis. The methodology is open and accessible to everyone on the Exantia website. The best founders will be sustainability-savvy and keen to show their sustainability metrics and how these feed into their product development and commercialisation cycles."
2 – Have a Diversity Policy in Place
Well-rounded and inclusive founding teams, as well as diverse hires, speak for themselves! Make sure your team consists of the right people, who reflect the values of your company even at the C-Level. Investors need to be convinced that this is the right group of people, at the right time and place, working on the right thing.
Having led incubation teams as well as helping start-ups scale from the early stage to their exits, Dörte Hirschberg, general partner at Climentum Capital found that problems within start-ups boiled down to a lack of diversity. At the SET Tech Festival 2022, she explained that "for climate tech start-ups particularly, you need good engineers, scaling teams, and also someone someone who understands carbon markets. So we need to see people who are willing to work together more women, with people with diverse educational backgrounds."
Aware of the fact that white male partners control almost 93% of venture capital dollars, investors are now keen to combat the homogeneity of the venture capital industry by facilitating the flow of capital to the right start-ups. As VCs look to create systemic change, they are focused on who has access to venture capital assets.
As Nick de la Forge, a general partner at Planet A explains: "We cannot afford to exclude so much talent from founding and scaling their ideas and solutions to the most pressing problems we face as societies. That is why Planet A sources diverse deal flow by tracking diversity metrics in its CRM tools. In reviewing companies for investment, the diversity of the founding teams is one of our assessment criteria. Any portfolio company, where we are the lead investor, is required to have their diversity policy in place within 12 months of our investment or before their next round of financing."
3 – Establish Product-Market Fit
Investors are not just interested in how defensible your technology is, they also want to know if it can move from concept to market quickly and how their investment will get you there. Seed stage is the key time to be laser-focused on finding your customer and showing evidence of fit. You'd be surprised at how many investors are willing to invest, even in early seed stage if you have evidence of fit that your technology is ready to commercialise.
A proven prototype, paid customers, as well as involvement in pilot projects & incubators are key to giving your technology that credibility. Particularly for founders with IP-heavy innovations: investors advise to not just focus on the tech in isolation but want you to hone in on your customer needs early on and find out who is willing to pay for what.
4 – Look for Investments When the Time is Right
So when should you go out there and look for funding? This might be a tricky one as it depends on many factors including the product or service offering, stage, size, sector, geography, and valuation. Traditionally, start-ups working on energy technologies will likely need to raise more than their peers working in other industries, especially those working on energy hardware tech.
As Aneri Pradhan, currently the COO of New Energy Nexus explains: "The best time to look for funding is when your company has clear milestones to hit but requires funding to get there. A clear milestone could be related either to your product, user acquisition, marketing, or business development, but clear milestones need to be present. Investors are not just interested in revenue-generating businesses; they are seeking growth and want to know how their investment will help get your company to scale."