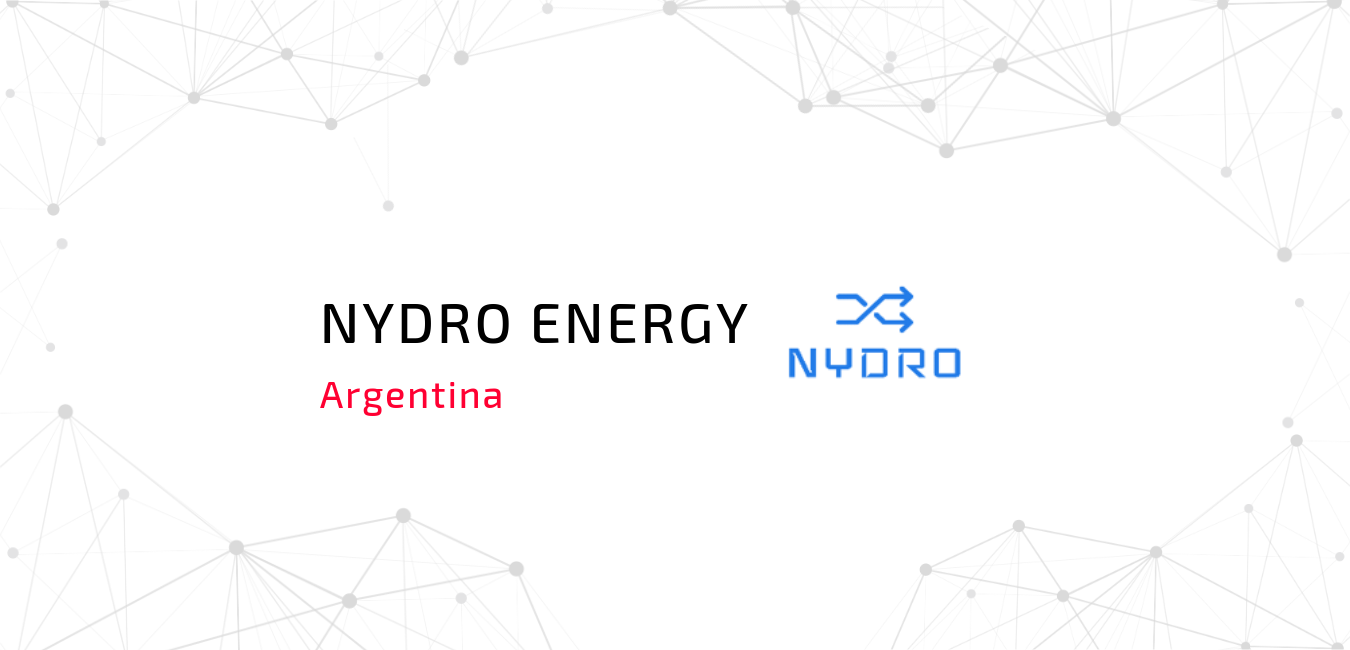 #SET100 at WEC24 – Road to Abu Dhabi Interview: Nydro Energy
August 26, 2019
As part of the SET Award 2019, the top 100-ranked start-ups who applied for the SET Award were rewarded the opportunity to participate and showcase as part of the Innovation Hub at the 24th World Energy Congress (WEC24) 2019 in Abu Dhabi. Sponsored by the Dubai Electricity and Water Authority, this incredible opportunity includes travel and accommodation expenses, and a showcase space for the SET100 at the congress.
In the lead up to WEC24, we asked the participating SET100 start-ups to answer a few questions to provide potential partners the opportunity to learn more about them and to also help other start-ups learn from their experiences. We thank them for their work toward the global energy transition and for sharing with us the following insights.
#SET100 Start-up: Nydro Energy (Argentina)

NYDRO ENERGY provides a set of tools that enable almost any power grid to turn into a smart grid by using sensors and an interactive platform. By using our platform, users, prosumers, DSOs and TSOs can buy and sell electricity, add new power sources and automate transactions.

Traveling, pitching, partaking in meetings, and networking requires considerable time and effort. Other than perhaps being given a blank check, what is the best case scenario or result you as a start-up hope to get out of participating in initiatives such as the SET platform and the Innovation Hub at the 24th World Energy Congress in Abu Dhabi?
NYDRO ENERGY S.A.S. expects to find partners who are willing to invest in our renewable energy parks and microgrids in South America. We will open our seed round during the congress, and we hope to talk to as many investors as possible. For us, this opportunity is vital to explore new deals with power utilities and companies in the power sector outside of Argentina and to find new advisors and create connections.
Given the stage of your start-up and your particular focus/sector/technology, what is one challenge that you have overcome or lesson that you have learned that may be valuable to other similar start-ups?
The biggest challenge that we had to overcome was to make the right partnerships. When building microgrids, installing sensors in existing power meters, and proposing a new way to finance clean energy, partnerships with the main actors in your ecosystem are key to access the market and the insights and experience of those players are important to test your assumptions before going to the market.
What is one of the main obstacles or regulations that you have had to overcome prior to, or in preparation of market entry into your given business environment?
The power sector requires regulations, and in Argentina we had old regulations that did not allow for prosumers, smart power meters, or microgrids and  cogeneration. In order to access the market, since 2016 we got involved in proposing changes and new regulations, mainly serving as proxy to world class policy makers for our government. We helped changing the metrology law, the microgrids act and the new law for renewable energy investments. Now we are focused on a regulation for tokenized assets, which is not a barrier for us, but will give our investors more security when buying shares of renewable energy in Argentina.
Is there some recent news or something else you would like to share?
NYDRO ENERGY S.A.S. participated in the Smart Dubai Global Blockchain Challenge and since then is actively looking for partnerships with companies in the MENA region. More here.
Thanks for reading and thanks again to Nydro Energy. More information about them can be found here: https://nydro.energy/
More about the SET100, including a full list of each SET100 start-up can be found here.