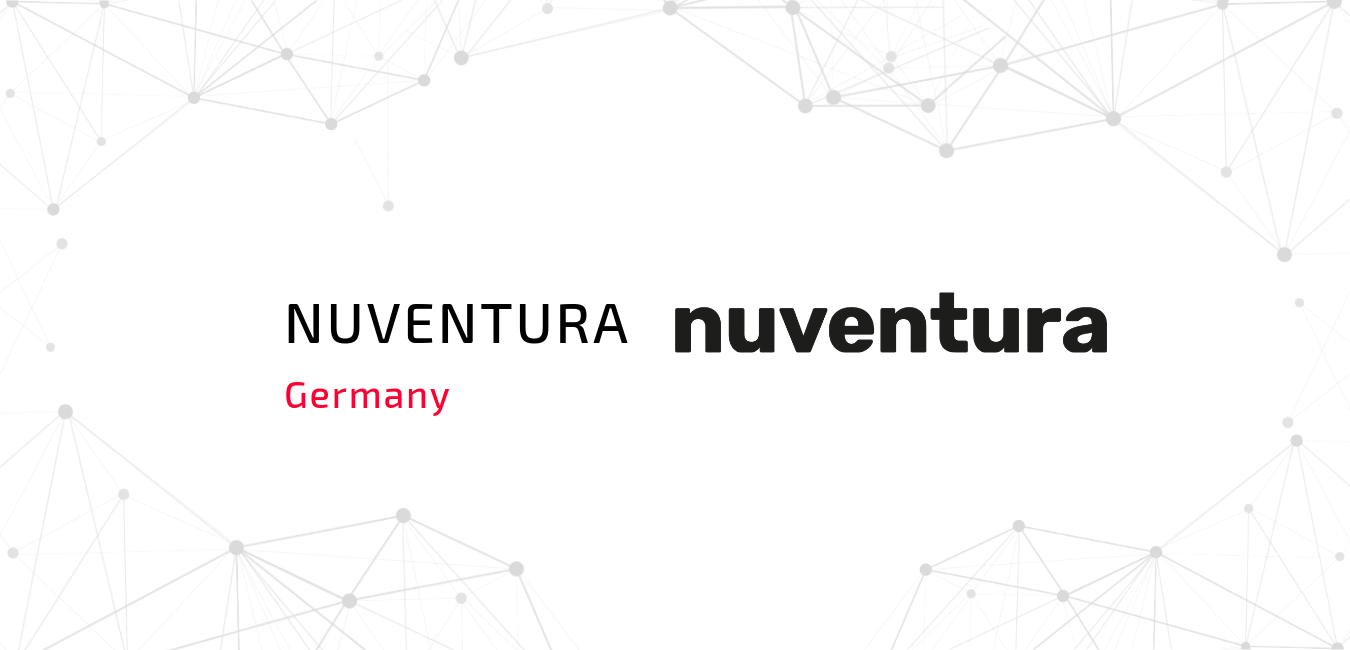 #SET100 at WEC24 – Road to Abu Dhabi Interview: nuventura
August 14, 2019
As part of the SET Award 2019, the top 100-ranked start-ups who applied for the SET Award were rewarded the opportunity to participate and showcase as part of the Innovation Hub at the 24th World Energy Congress (WEC24) 2019 in Abu Dhabi. Sponsored by the Dubai Electricity and Water Authority, this incredible opportunity includes travel and accommodation expenses, and a showcase space for the SET100 at the congress.
In the lead up to WEC24, we asked the participating SET100 start-ups to answer a few questions to provide potential partners the opportunity to learn more about them and to also help other start-ups learn from their experiences. We thank them for their work toward the global energy transition and for sharing with us the following insights.
#SET100 Start-up: nuventura (Germany)

nuventura has invented a new switchgear technology that combines all advantages of today's industry standard but is free from greenhouse gases. In fact, nuventura's technology is technically superior and reduces total cost of ownership. 
Given the stage of your start-up and your particular focus/sector/technology, what is one challenge that you have overcome or lesson that you have learned that may be valuable to other similar start-ups?
One lesson that we have learnt is that being perceived as a startup can only bring you to a point where people are curious about what you are doing. For them to trust you, you need to prove that you are an expert in the field. At this stage, it has become essential to make a transition from being perceived as a startup, to being perceived as an innovative and trustworthy business partner.
What is one of the main obstacles or regulations that you have had to overcome prior to, or in preparation of market entry into your given business environment?
The energy industry is very risk-averse, and this is understandable: electricity to our cities is basically like blood to humans. This is why the energy providers are especially careful when they choose a technology provider to work with. But this also means that any innovation faces hard time before it is accepted – no one wants to take the risk and be the first mover because the stakes are rather high. For us the obstacle is to establish trust and prove that our technology is safe and reliable. And we are on the way of doing so: we have a pilot running, preparing new pilots to be launched, and are getting ready for a product certification soon.
Is there some recent news or something else you would like to share?
We have recently closed our seed investment round together with E.ON, IBB, Apex Energy Teterow GmbH and existing investors! The new funds will be used to realize several installations of our technology in electricity grids in and outside Germany and to develop additional products based on nuventura's patents.
Thanks for reading and thanks again to Nuventura. More information about them can be found here: https://www.nuventura.com/
More about the SET100, including a full list of each SET100 start-up can be found here.