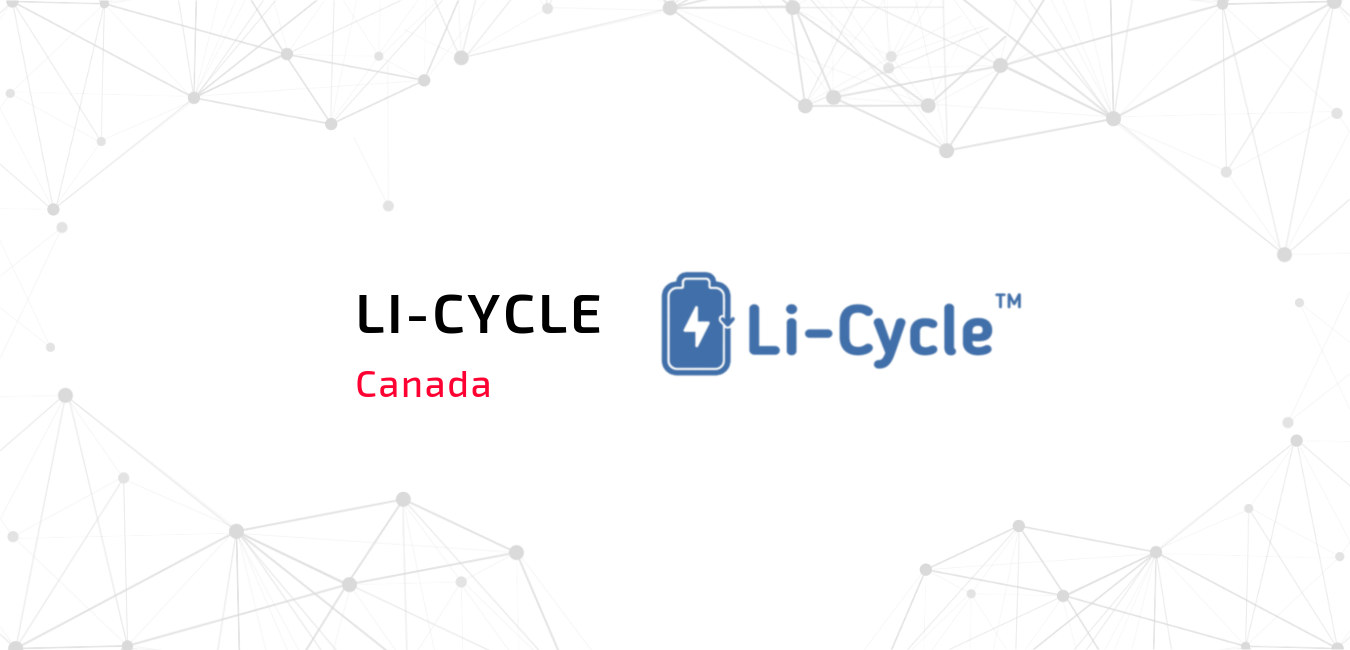 #SET100 at WEC24 – Road to Abu Dhabi Interview: Li-Cycle
June 18, 2019
As part of the SET Award 2019, the top 100-ranked start-ups who applied for the SET Award were rewarded the opportunity to participate and showcase as part of the Innovation Hub at the 24th World Energy Congress (WEC24) 2019 in Abu Dhabi. Sponsored by the Dubai Electricity and Water Authority, this incredible opportunity includes travel and accommodation expenses, and a showcase space for the SET100 at the congress.
In the lead up to WEC24, we asked the participating SET100 start-ups to answer a few questions to provide potential partners the opportunity to learn more about them and to also help other start-ups learn from their experiences. We thank them for their work toward the global energy transition and for sharing with us the following insights.
#SET100 Start-up: Li-Cycle (Canada)
Li-Cycle Technology™ is a low cost, safe, environmentally friendly process that can recycle all types of lithium-ion batteries. It can do so with an unparalleled recovery rate of up to 100% of all materials.
Traveling, pitching, partaking in meetings, and networking requires considerable time and effort. Other than perhaps being given a blank check, what is the best case scenario or result you as a start-up hope to get out of participating in initiatives such as the SET platform and the Innovation Hub at the 24th World Energy Congress in Abu Dhabi?
The best case scenario of participating in such initiatives is to make a connection that results in a long term partnership, whether it is an investor, customer or other type of strategic partner, that helps to grow our business.
Given the stage of your start-up and your particular focus/sector/technology, what is one challenge that you have overcome or lesson that you have learned that may be valuable to other similar start-ups?
As a start-up dealing with large global corporations as customers, it is important to be patient and understanding of the complexity of larger corporations and their decisions making processes. As a small business we want to.
What is one of the main obstacles or regulations that you have had to overcome prior to, or in preparation of market entry into your given business environment?
Entering into the lithium-ion battery recovery sector in North America, a main obstacle is to demonstrate to customers the value we can provide to their business in an environment lacking regulations around recycling.
Is there some recent news or something else you would like to share?
Li-Cycle has recently signed an MOU to build a lithium-ion resource recovery facility in South Korea. This would be Li-Cycle's first step into the Asian market with its technology and services. Learn more here.
Thanks for reading and thanks again Li-Cycle. More information about them can be found here: https://li-cycle.com/
More about the SET100, including a full list of each SET100 start-up can be found here.