In our first edition of SET Start-Up Success Stories, we will highlight the major leaps that have been made by Planet Ark Power (SET 19 Award Winner), Einride (SET 19 Finalist) and Enjay (SET 20 Finalist).
Planet Ark Power enabling IKEA Australia to transform into a Clean Energy Generator
Let's first have a look at one of the 5 SET Award winners of the 2019 edition, Planet Ark Power. The start-up has recently collaborated with IKEA in transforming their outlet in Adelaide into an unconstrained, grid-connected commercial microgrid. In fact, the swedish multinational launched its eleXsys® Microgrid in October of 2020. IKEA's 14,370 square metre rooftop is now equipped with an A$ 6.6 million solar installation.
Planet Ark Power's eleXsys Energy Management System has been made possible by a unique partnership between IKEA, Planet Ark Power and Epic Energy. In addition to what they received the support from SA Power Networks and the South Australian Government.
The launch of this innovative project comes at the right time for Australia. Indeed, the country's electricity network operators and energy regulators are increasingly focused on the challenges from ever increasing distributed energy resources (DER) like rooftop solar exporting energy into local networks. Planet Ark Power's unique, Australian designed, eleXsys technology platform has emerged to provide a cost-effective solution to the curtailment of DER by networks to enable the installation of optimised rooftop solar across commercial and industrial buildings.
During the recent SET Week Online 2020, Jonathan Ruddick, CFO of Planet Ark Power, and Jan Gardberg, CEO of IKEA Australia, presented their latest developments during a SET Week session.
Einride and Oatly team up for sustainable transport in Sweden with electric trucks
Our second start-up success story focuses on SET 19 Award finalist, Einride. The company has recently deployed 42-tonne heavy goods trucks throughout Sweden. They will cover an average of 200 kilometers per day transporting Oatly's goods from their production sites in southern Sweden.
Behind the innovative setup is Einride's Freight Mobility Platform. Einride is a Swedish transport company based in Stockholm. They achieved great success by specialising in electric and self-driving vehicles known as Einride pods. The Pods are fully electric, totally autonomous transport vehicles. With remote monitoring and operation capability, operators can oversee and control the Pod on-demand, with no need for a human driver onboard.
The partnership will allow Oatly to lower its climate footprint on the affected routes by 87%. This represents an average reduction of 107.5 tonnes of carbon dioxide per year per truck. The use of Einride's electric vehicles compared to diesel trucks will then contribute to a decrease of over 2,100 tonnes of CO2 in total.
"Switching to electric trucks has a decisive effect on our environmental impact. We are planning for and want to act as a model for the larger global conversion to electric transport.", says Simon Broadbent, Supply Chain Director at Oatly.
Burger King to use Enjay's Lepido innovation in all new Scandinavian restaurant
Last but not least: Enjay, a SET 19 finalist. The start-up will work with all Burger King restaurants throughout Scandinavia. In this way, Burger King will be the first restaurant chain to recover energy from restaurant ventilation, lowering both CO2 emissions and operating expenditure.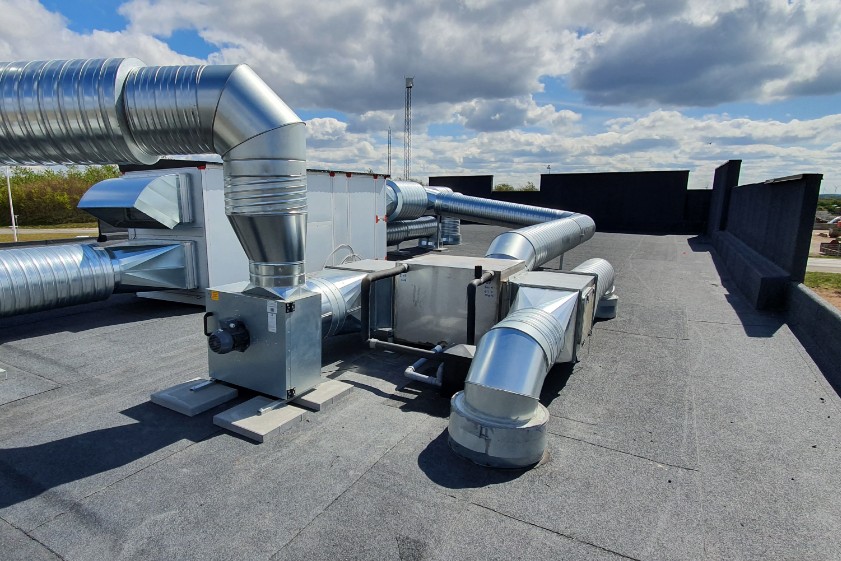 In fact, recovering energy from the restaurant ventilation has proven to be a substantial challenge for restaurants around the world, which has resulted in immense global energy waste. Enjay's Lepido system is the breakthrough that has proven able to capture energy that otherwise would go to waste. The system consists of a maintenance-free recycling unit for especially challenging environments, such as restaurant kitchens. It can then recover the resulting heat despite high concentrations of fat and soot. The unit is able to operate in both hot and cold climates and the recovered energy may be used for heating or cooling in ventilation systems, hot water or radiators.
"The fact that Lepido is able to recover the energy at Burger King, who use open flame grilling, underlines the fact that the system will be able to perform in all types of restaurants all over the world" says Jesper Wirén, CEO and founder of Enjay.
Start-up success stories: the SET network
Start Up Energy Transition (SET) is a global innovation platform supporting young companies in the energy transition. Each year, following a comprehensive application phase, SET selects the top 100 start-ups for the SET100 network. Going into its fifth edition, SET has seen nearly 2,000 start-ups apply from more than 90 countries. The SET Success Stories segment will take a closer look at SET100 start-ups making a splash in the energy transition.
To find out more about SET Start-up success stories, follow us on social media and subscribe on our network platform. And, of course, if you want to write your own success story, join the SET Award adventure!
Source Header: www.einride.tech/press/