Start Up Energy Transition is committed to promoting diversity and inclusion within the energy sector. However, this year, by intensifying our work with partners, we want to take our support for diversity and inclustion a step further. One goal is certainly clear: we want to give female founders who contribute to the energy transition the voice they deserve. This is something shared by one of the largest players in the game: Siemens Energy, and particularly Kendra Rauschenberger, General Partner Siemens Energy, and Lara Glowatzki, Investor Relations Analyst at the global tech giant. As a response to the challenges and needs mentioned by female founders during their work as well as in specialized interviews with diverse energy stakeholders that Siemens undertook, Siemens Energy launched Forces.Networking: an initiative aiming to unleash the power of female founders in climate tech. So when Lara contacted us to get our take on this vital topic, we did not hesitate.
What is Forces.Networking?
Noticing that only 2% of the venture capital was going to women-led companies while they were delivering more successfully with more of a positive impact on society, Siemens Energy Ventures decided to dive deep into the topic. During interviews with female founders, investors and networks, Lara Glowatzki and her colleague, Theresia Wolf, identified the main challenges faced by female founders, as well as some of the top solutions they needed to correct the imbalance.
"During those interviews, women emphasized, that networks are super essential for them; networks where they can build meaningful relationships, get support and, most of all, where they can have a voice and are heard within a safe space," says Lara Glowatzki. This led Siemens Energy to create Forces.Networking. The initiative aims to be "a counterpart to all the so-called 'boys clubs,'" declares Glowatzki. "By bringing together female founders, female investors, female corporate venture founders and leaders from Siemens Energy, we want to create a safe space to explore the challenges female founders face and to find out how Siemens Energy can become part of the solution. With Forces.Networking we want to inspire female founders but we also want to show their strength to the ecosystem," she explains.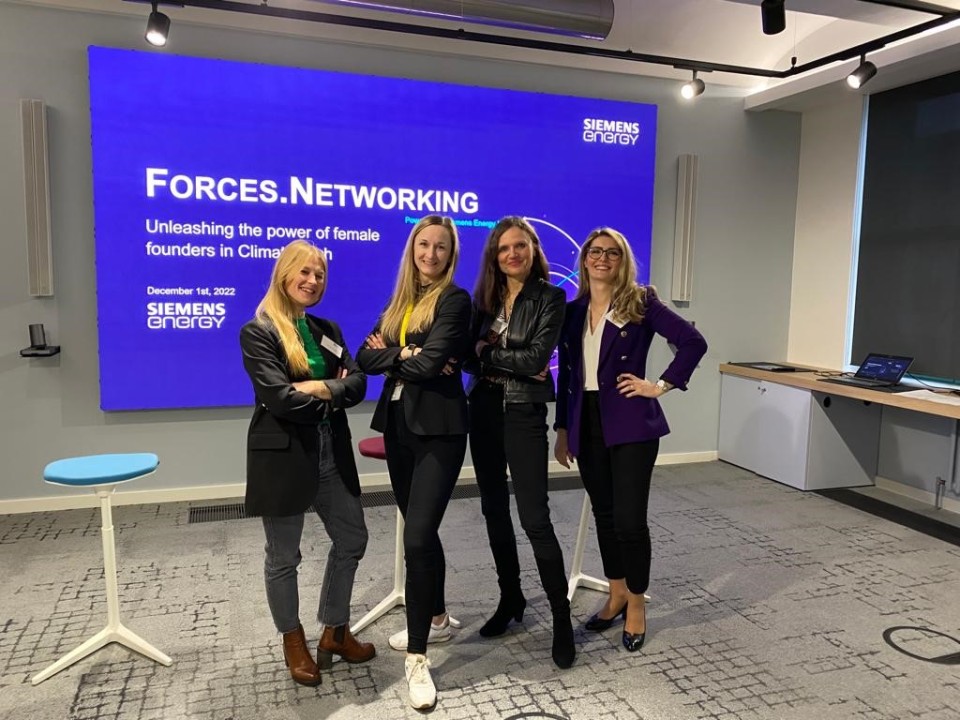 Energy gender gap: Where are we at?
On 22 November 2022, we asked our LinkedIn community: "Do you think more diversity plays a role in faster decarbonisation & implementation of innovative solutions toward net-zero goals"? The response? 78% of the participants voted for "Yes, more diversity is required". While our social media poll isn't scientific, it does show that at least within our global community of energy stakeholders, diversity is a topic that needs to be addressed.
Nevertheless, the numbers have a hard time moving in the right direction. Indeed, the sector is still, in 2022, very male-dominated. In a 2019 report, the International Renewable Energy Agency (IRENA) revealed that women represented 32% of employees in the renewable energy sector. If we start looking at leadership positions, women account for just a fifth of positions (20%), according to the World Economic Forum's Global Gender Gap Report 2022. What's more, the energy sector figures in the top three industries where the gender gap is the biggest, slightly after manufacturing (19%) and infrastructure (16%). The lack of women in leadership positions could also significantly impact the sector's future in a more subtle way: with fewer role models necessary to attract more women into the field, a lack of diversity can easily become a downward spiral.
If identifying as a woman and working in energy is a challenge, being a woman and founding an energy company is even more challenging. According to the International Energy Agency (IEA), only about 11% of energy sector company founders are female. A gender gap that creates big challenges…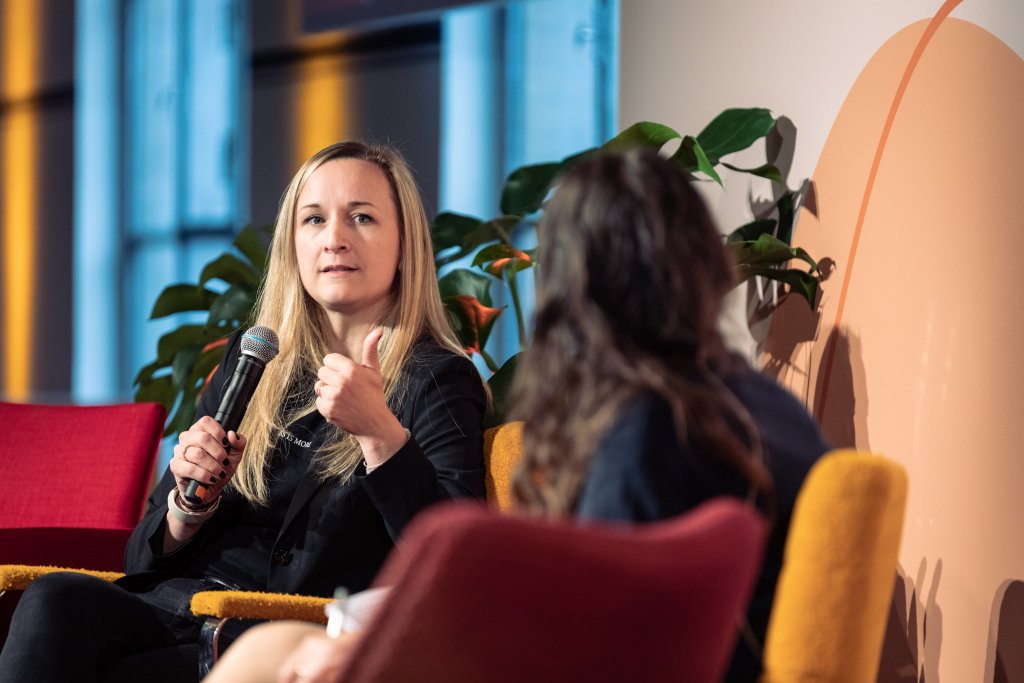 Female founders: The biggest challenges
On 1 December 2022, I had the pleasure of attending Forces.Networking's kickoff meeting in Berlin. I was excited to discover the new format and I must say that I was not disappointed… The speakers and participants were kind, everyone spoke up but each of us actively listened to each other's perspectives. Together, we went through the challenges faced by female founders.
The biggest challenge: finding sufficient funding. Female founders get less funding on average than their male counterparts. In 2019, women-led businesses across all sectors received just 2.8% of VC funding. This figure actually dropped to 2.3% in 2020. There are different factors explaining this phenomenon:
VCs are mostly men, and studies show that men tend to invest more in men;
The unconscious bias also leads people to see women as less competent. They are therefore asked different questions, formulated more negatively;
Women tend to be more risk-averse and tend less to oversell themselves than men. If investors have to choose between two decks, they may not go for the safest one but the highest numbers;
The classical VC business model does not match female founders' needs;
The business world has a very masculine value system. Showing emotions tends to be seen as a weakness, "toughening up" is seen as key to a well-led business.
What struck me during our conversations is the lack of gender gap awareness for some men. Some of them who do think the topic is important told us they did not grasp the extent of discrimination experienced by women in the sector up to this day. They did not realise the hurdles women were facing daily and therefore did not actively engage with the topic. To put it another way: is the (lack of) awareness of the gender gap actually the biggest challenge faced by female founders (and women in energy in general)?
How to close the gap?
During the Forces.Networking event, we also had the opportunity to look into the future and discuss solutions. This exercise told us that the road ahead is long. But it also showed us that there were many mechanisms out there which could help achieve gender equality in the sector:
Challenging the self: Dare to believe in yourself and to take risks. Believing in women's potential and giving them opportunities to evolve can also reinforce self-confidence.
Building solid networks: Build a strong, diverse network. If you already have active networks, make sure to include diverse people in them to maximise your network's potential.
Finding role models: Women can find role models thanks to mentoring, coaching, and education. This is linked to having more women in leadership positions who can inspire and share knowledge.
Challenging the value system: The idea that people not showing emotions are better leaders is wrong and will need to change if we want diversity. Challenging these values as individuals, in teams and in companies will help us move towards a gender-equal future.
Being aware of unconscious bias: Recognising your biases and blind spots is the only way to see, address and, if needs be, fight them successfully.
Of course, this is only within the realm of gender. But the topic of diversity extends across many spectrums and fields of identification, such as the queer and LGBT communities. If you work in the energy industry yourself, try to do the maths: how many women, queer or gender-diverse people are you working with? How many women, queer or gender-diverse people are in leadership positions in your company? How many of them are in the founding team? Opening our eyes is the first step towards a fair environment and this is something within everyone's reach.
If you are interested in joining the Forces.Network, feel free to register here. Siemens Energy plans to grow its community and offer various selective events like networking and info sessions in 2023. Stay tuned!