The capital of Europe's largest economy is not only home to the annual SET Tech Festival and Award, but it continues to be one of Europe's leading start-up hubs. According to the Startup Heat Map 2022, which asks over 24,000 founding entrepreneurs for their thoughts, Berlin also continued to be Germany's number one centre for innovation and entrepreneurship. And with more and more established companies – both large and small – choosing to call Berlin their home, we had to ask: what makes the city such a draw for so many?
Berlin Partner is the agency that can answer. Their team is normally the first you call, either with setting up shop in the city or just if you want to continue growing your business. We caught up with Lukas Breitenbach, Head of Corporate Communications at Berlin Partner, a short while after the 2022 SET Tech Festival to talk start-ups, the current (European) energy crises and, of course, Berlin.
The SET Tech Festival and Awards in Berlin have just finished. Berlin Partner was there to meet the finalists and many other start-ups. What were your impressions?
SET Tech Festival was a great event in difficult times. Even though it was smaller than pre-pandemic times, the quality of the companies and the networking possibilities were all excellent. Regarding the energy crisis, innovators know the potential of the industry is limitless. New ideas are needed and investors acknowledge that. Therefore, new funds are popping up in Berlin and elsewhere to accelerate the growth of energy and climate tech start-ups. It was great to see that on show during the Festival.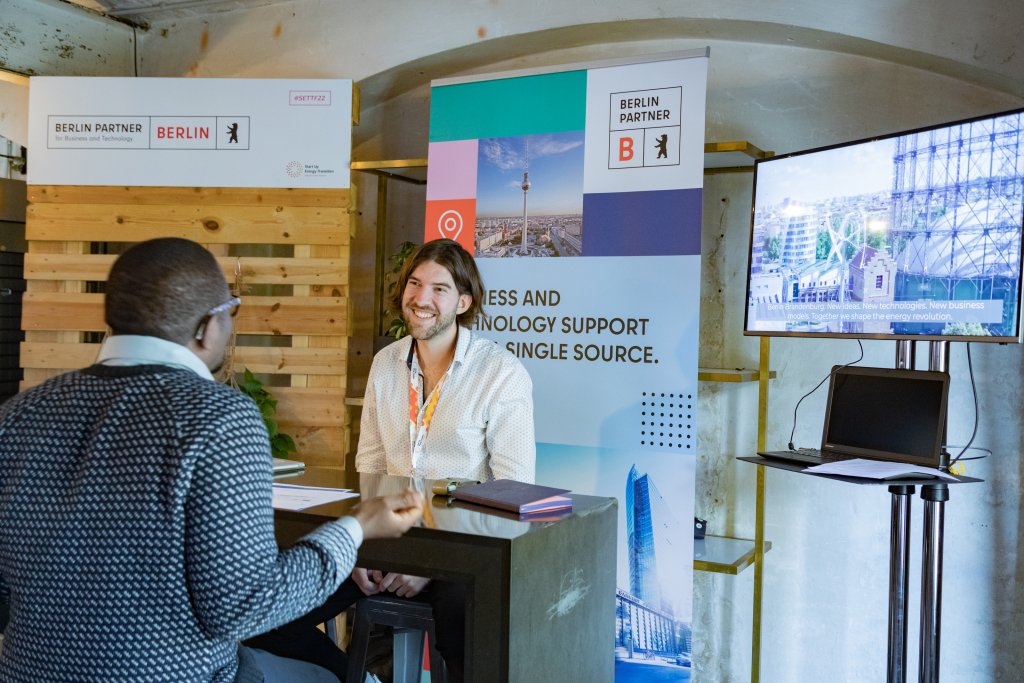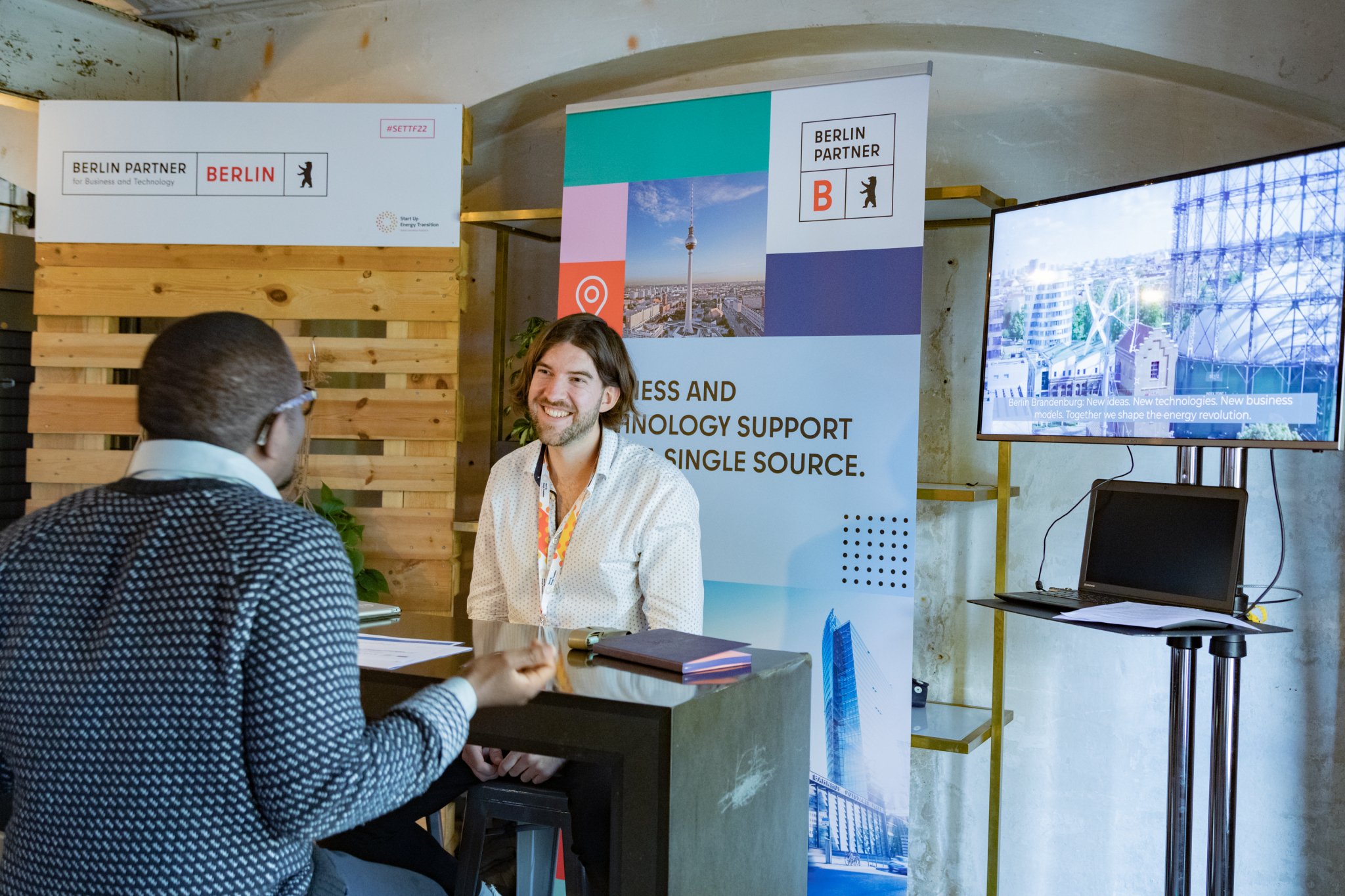 One of our finalists said they are looking to establish a Berlin office for R&D. Can you tell us how much climate tech has grown in Berlin?
According to the statistics by deal room, the last few years have seen the valuation of climate tech start-ups experience exponential growth in Berlin. Since investors recognize more and more the potential of climate tech companies, we believe this trend will continue.
How has Berlin responded to and supported this growth?
Berlin provides excellent opportunities for innovative climate tech start-ups. Specific public funding opportunities are offered by the local Investment Bank (IBB) and the so-called "Zukunftsorte" offers the space these companies need to grow. A dedicated energy and mobility hub already exists at EUREF Campus, while the new sites Cleantech Business Park (for the production of clean solutions), Siemensstadt² and the Urban Tech Republic are all open for settlement.
Do you have any shining examples of start-ups you've supported in past years?
We've supported companies like Zolar or Enpal but also former SET100 companies, finalists and winners like Enapter, LiveEO, Envio Systems and Boreal Light. Berlin Partner is the first address for foreign start-ups that wish to accelerate their growth in the capital region.
The half-year balance sheet for 2022 was very positive: job growth, increases in investment, and expenditure on R&D. But most of this is centred on the health industry and the optics and photonics cluster. What is the outlook for energy innovation?
At Berlin Partner, we believe that innovation in energy technology is needed to face the challenges of the current energy crisis. Therefore, we expect the sector to grow significantly and start-ups will play a crucial role in this growth. Currently, we have several exciting companies thinking about starting their business activities in Berlin and Berlin Partner is there to help.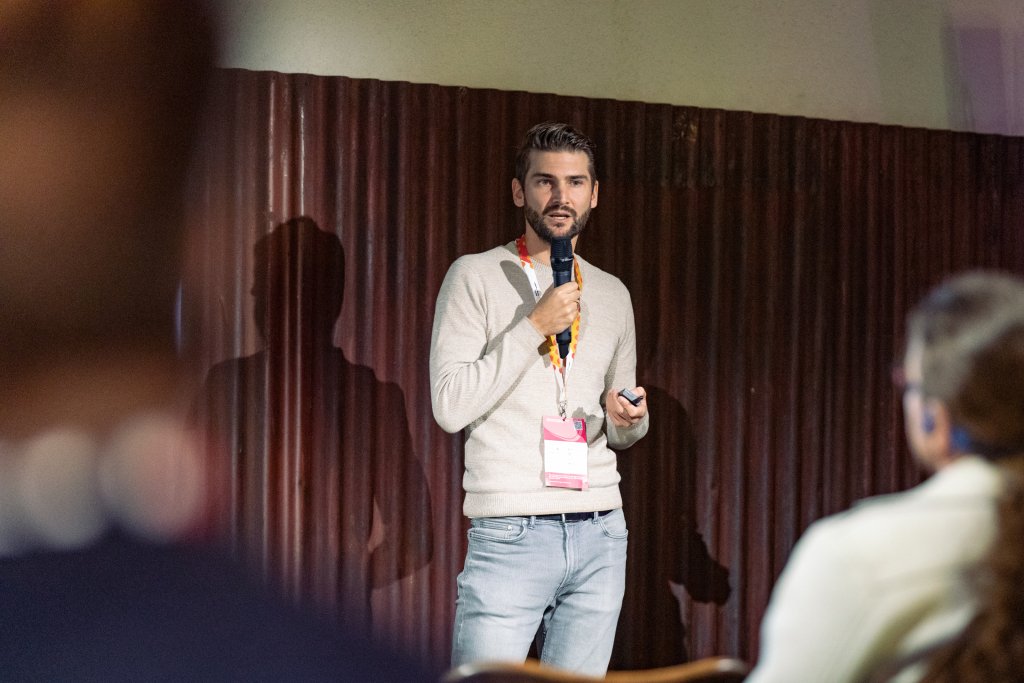 What opportunities and challenges do you see for energy innovation start-ups in Berlin?
One of the largest challenges in the past has been to actually implement innovation in energy due to rather strict regulations. Since policymakers are forced now to reform this regulation, these challenges automatically become the largest opportunities. Germany used to be a late adopter of many innovation fields, like the integration of prosumers or peer-to-peer energy trading. But, as technologies mature, Germany will soon adopt these solutions. The market potential of that is, of course, huge.
Finally, why is Berlin still so attractive for start-ups?
The development of Berlin's start-up scene is encouraging: Berlin was again voted the best location for start-ups and young companies in Europe. And the 2022 half-year figures also show Berlin is again the German start-up scene's hotspot: a total of €3.25 billion was generated in 219 financing rounds. And while this total VC investment value was down from the same period last year, Berlin was still able to defend its position as Germany's start-up capital.
Due to the international environment, it is rather easy for companies to hire international experts for all kinds of technology fields. Through our Business Immigration Service, Berlin Partner can support the settlement process of new employees from non-EU countries. The unique scientific landscape in Berlin is the breeding ground for exciting spin-offs and is always open to collaborating with innovative start-ups. In addition, the public sector is offering a financial basis for start-ups through suitable funding programs too.