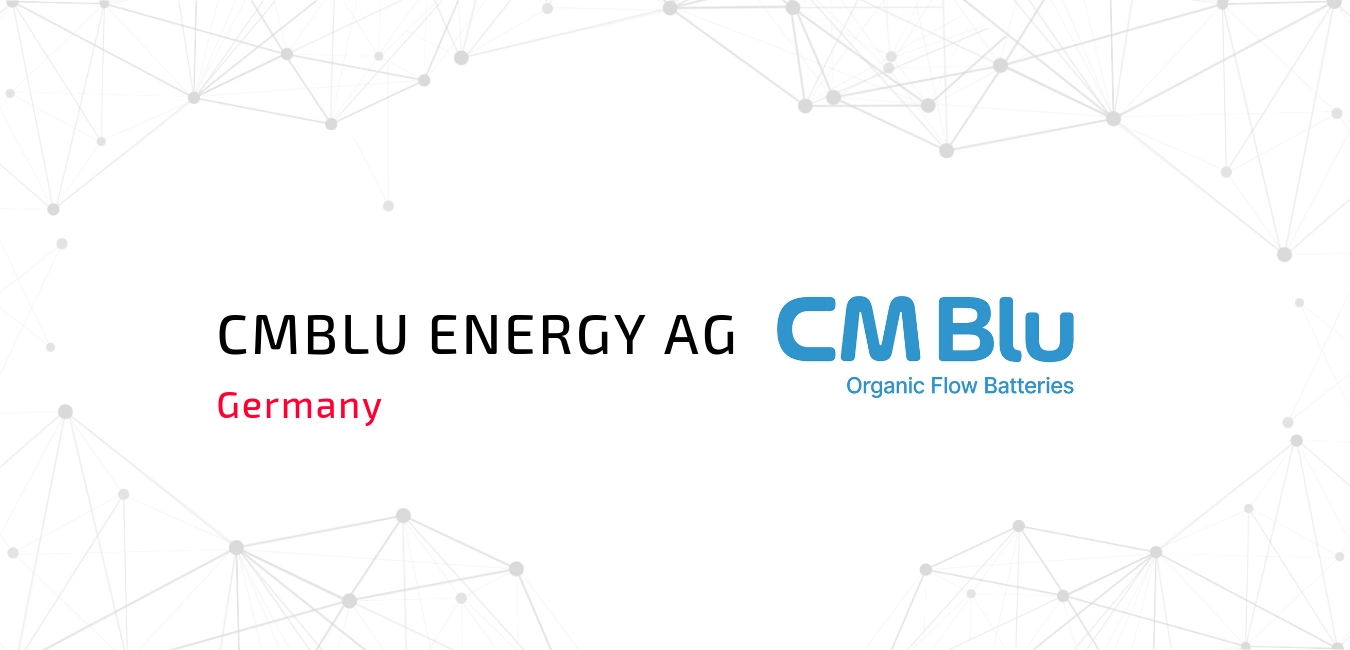 #SET100 at WEC24 – Road to Abu Dhabi Interview: CMBlu Energy AG
August 28, 2019
As part of the SET Award 2019, the top 100-ranked start-ups who applied for the SET Award were rewarded the opportunity to participate and showcase as part of the Innovation Hub at the 24th World Energy Congress (WEC24) 2019 in Abu Dhabi. Sponsored by the Dubai Electricity and Water Authority, this incredible opportunity includes travel and accommodation expenses, and a showcase space for the SET100 at the congress.
In the lead up to WEC24, we asked the participating SET100 start-ups to answer a few questions to provide potential partners the opportunity to learn more about them and to also help other start-ups learn from their experiences. We thank them for their work toward the global energy transition and for sharing with us the following insights.
#SET100 Start-up: CMBlu Energy (Germany)

CMBlu is a pioneer and market leader for Organic Flow Batteries making grid-scale renewable energy storage a reality.

Traveling, pitching, partaking in meetings, and networking requires considerable time and effort. Other than perhaps being given a blank check, what is the best case scenario or result you as a start-up hope to get out of participating in initiatives such as the SET platform and the Innovation Hub at the 24th World Energy Congress in Abu Dhabi?
Ideally, we'll get in contact with energy and industrial companies in Middle East and globally to present our Organic Flow Battery. In a best case scenario we will have convinced a couple of international corporations on the advantages our technology provides and won at least ten promising leads. As Organic Flow Batteries are still new to many market players, we also hope to get in the spotlight of international media and opinion leaders.
Given the stage of your start-up and your particular focus/sector/technology, what is one challenge that you have overcome or lesson that you have learned that may be valuable to other similar start-ups?
When we started the change process from a start-up focusing on research to an up-scaling production company, we took the chance to work with experienced corporations to meet all requirements for industrialization. Additionally, to strengthen collaboration, communication and decision-making ability, we convinced our partners to open offices at our headquarters. We can definitely recommend other start-ups to be open for complementing know-how and always try to optimize communications between all parties included.
What is one of the main obstacles or regulations that you have had to overcome prior to, or in preparation of market entry into your given business environment?
Lithium batteries are well known and on everyone's lips since decades. Redox flow batteries and particularly organic flow batteries are barely known. Even less known were the compelling advantages of organic flow systems. First and foremost, we had to educate the market, politics and society. And we still have to work on this. Energy storage is strictly regulated in Germany and Europe. Slowly, these regulations get reconsidered and reworked. Awards and initiatives such as SET100 or WEC are helping energy storage to become internationally accepted as one of the important pillars for the energy transition.
Thanks for reading and thanks again to CMBlu Energy. More information about them can be found here: https://www.cmblu.com/
More about the SET100, including a full list of each SET100 start-up can be found here.