SET Tech Festival 2021
SET Tech Festival
The SET Tech Festival is born out of the belief that political, economic and civil stakeholders should be working hand in hand towards one goal: innovate to reduce greenhouse gas emissions drastically. To do so, a focus should be set on one of the key elements of limiting global warming: the energy transition. The energy industry needs more innovative solutions that can be scaled at a rapid pace. That is why, at Start Up Energy Transition, we believe in a fruitful and cooperative dialogue between energy start-ups, corporates, investors and policymakers.
The SET Tech festival not only brings together a global network of innovators, it also gives participants access to the most innovative start-ups in the field of energy solutions and connect them with innovation-driven corporates, investors, and public organizations looking to foster the energy transition.
Reduce, Reuse, Re-energize

In 2021, the SET Tech Festival celebrates its 5th anniversary! The motto of the year "Reduce, Reuse, Re-energize" will give participants the opportunity to rethink the industry through the theme of circular economy.
900+ participants
200+ energy start-ups
30+ energy accelerators
Top keynotes and panels
Networking sessions
Start-up pitch stage
Corporate workshops
Award ceremony in Berlin
High-level Speakers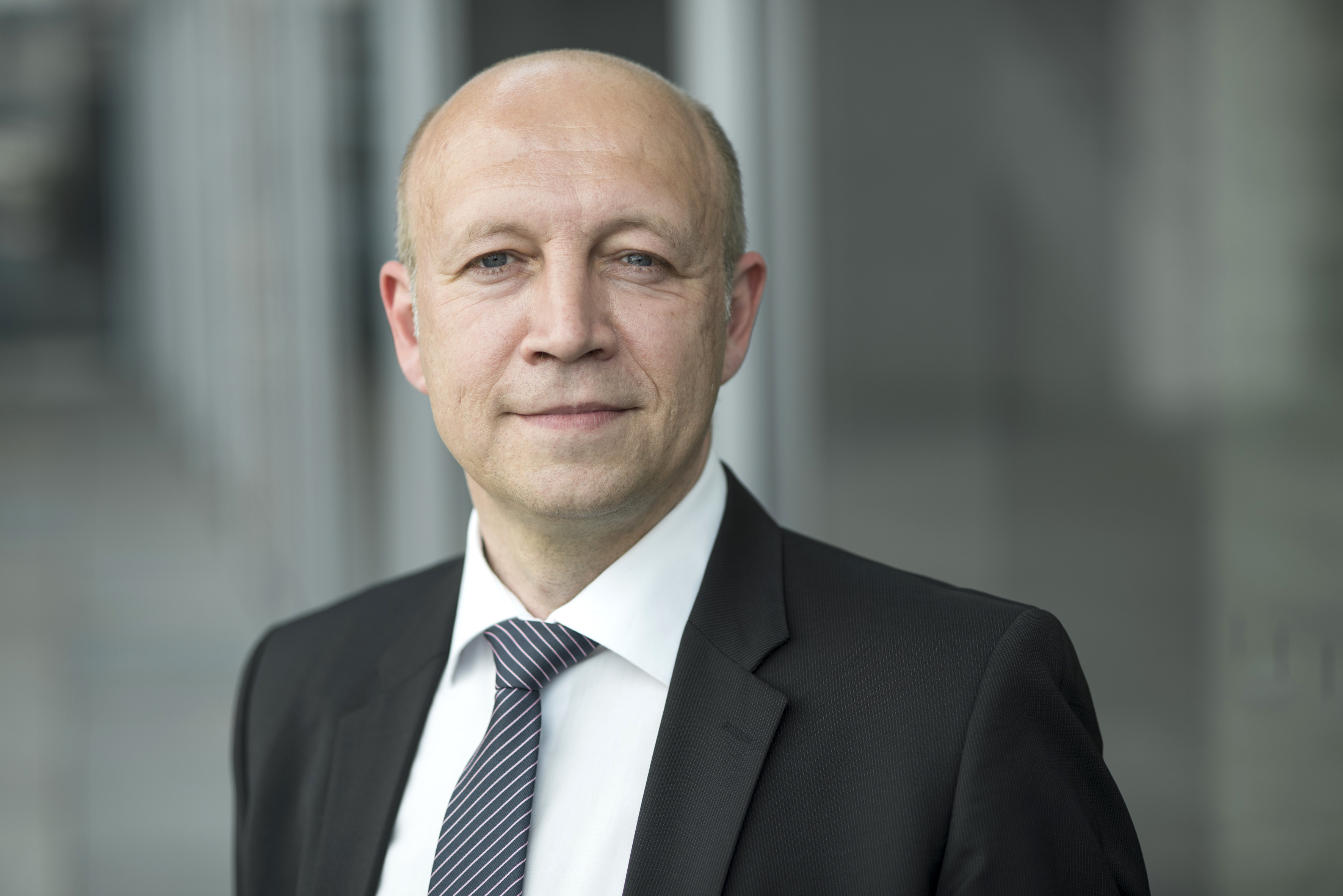 Andreas Kuhlmann
CEO, German Energy Agency (dena)
Andreas Kuhlmann was appointed dena's Chief Executive in July 2015. Among others, the graduate physicist has held positions at the German Association of Energy and Water Industries (BDEW), the German Embassy in Stockholm and the European Parliament, the German Parliament and the Federal Ministry of Labour and Social Affairs. He worked as a consultant and office manager at various political organisations and establishments, including the Environmental Committee of the European Parliament, followed by the SPD party, the SPD parliamentary group and the Federal Ministry of Labour and Social Affairs.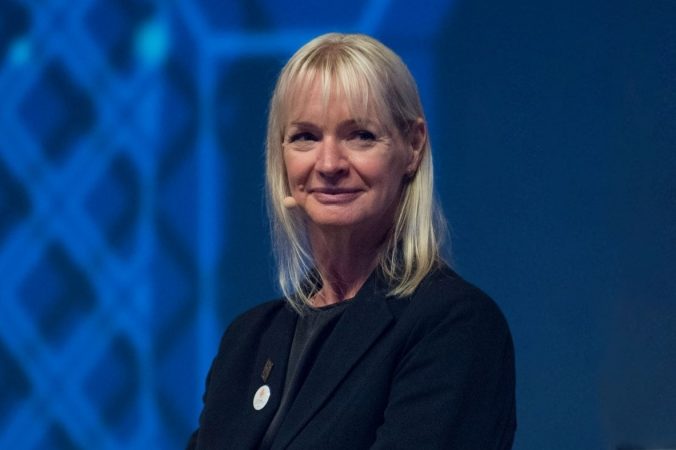 Dr. Angela Wilkinson
Secretary General and CEO, World Energy Council (WEC)
Angela provides direction and innovative leadership for SET and is the Secretary General & CEO of the World Energy Council. Angela has a PhD in Physics and has become one of the world's leading global energy futures experts. She has 30 years of experience in leading national, international and global multi-stakeholder transformation initiatives on a wide range of economic, energy, climate and sustainable development related challenges.
Eva Kaili
Member of the European Parliament
Eva Kaili is a Member of the European Parliament, part of the Hellenic S&D Delegation since 2014. She is the Chair of the Future of Science and Technology Panel in the European Parliament (STOA) and the Centre for Artificial Intelligence (C4AI), Member of the Committees on Industry, Research and Energy (ITRE), Economic and Monetary Affairs (ECON), Budgets (BUDG), and the Special Committee on Artificial Intelligence in a Digital Age (AIDA). Eva is a member of the delegation to the ACP-EU Joint Parliamentary Assembly (DACP), the delegation for relations with the Arab Peninsula (DARP), and the delegation for relations with the NATO Parliamentary Assembly (DNAT). As MEP, she has worked intensively on promoting innovation as a driving force of the European Digital Single Market. She has been the draftsperson of legislation in the fields of blockchain technology, online platforms, big data, fintech, AI and cybersecurity, as well as the ITRE draftsperson on the Juncker plan EFSI2 and more recently the InvestEU programme. She has also been the Chair of the Delegation to the NATO PA in the European Parliament, focusing on Defence and Security of Europe.
Jennifer Layke
Energy Program Global Director, World Resources Institute (WRI)
Jennifer Layke is the Global Director, Energy Program at World Resources Institute. Jennifer leads an international team of energy specialists delivering the clean energy transition by deploying energy efficiency, renewable energy and energy access solutions. Jennifer has worked across the public, private and NGO sectors to support clean technology, human economic development and to protect the environment. From 2010-2014, Jennifer created and directed Johnson Controls' Institute for Building Efficiency, a global initiative to provide information and analyses on the technologies, policies, and practices to deliver high performance buildings. She co-founded the Building Efficiency Accelerator (BEA), a public-private collaboration of over 50 partners supporting nearly 60 cities implementing energy efficiency policies and projects.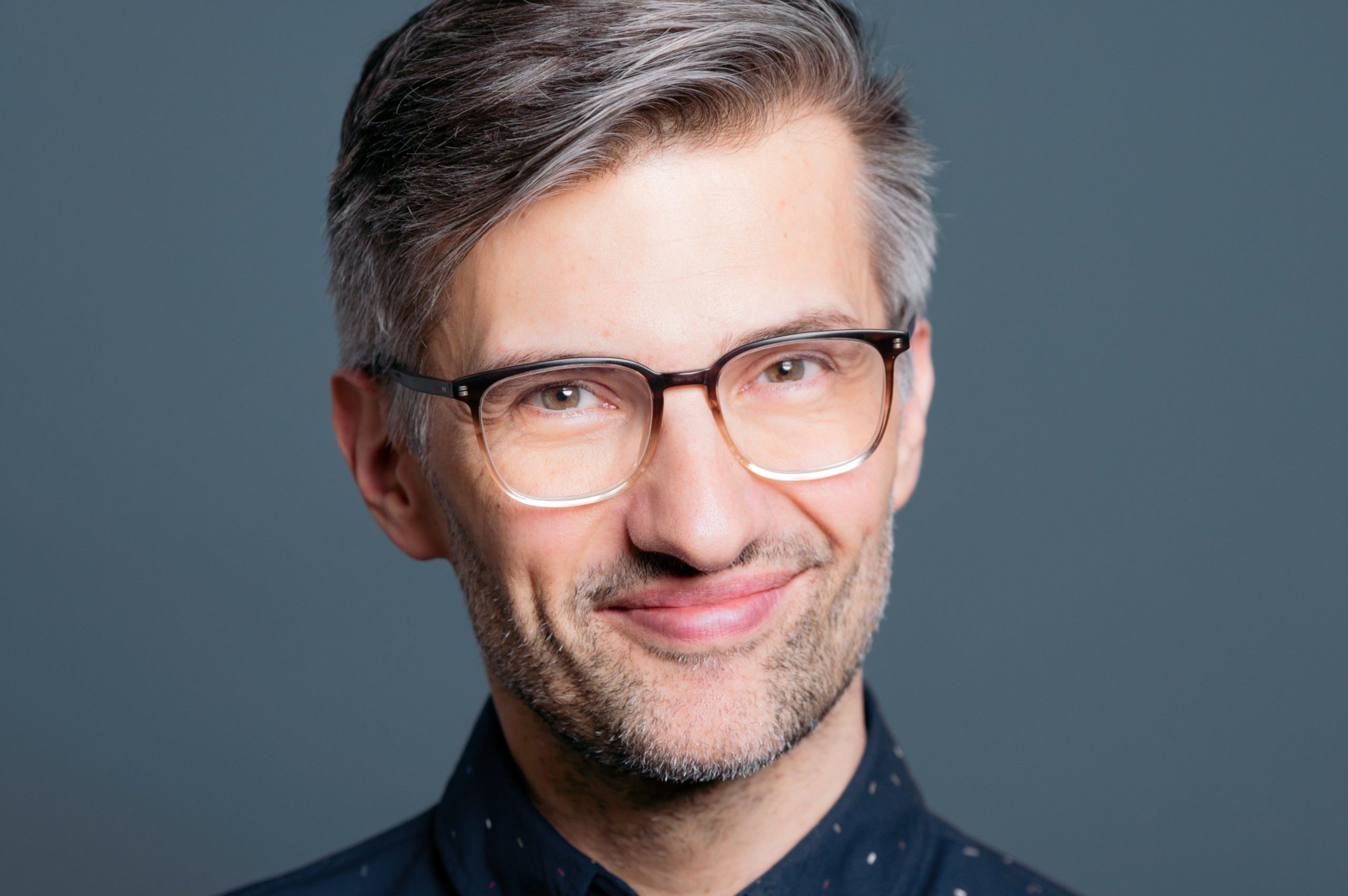 Danijel Višević
Climate Tech Investor, Ecosia
Danijel is a recognized climate tech thought leader investing in start-ups that promise the highest financial and climate returns. He previously worked for Project A, one of Europe's most successful venture capitalists. Before that, he was co-responsible for the audio-visual appearance of Angela Merkel. Together with Ecosia and other partners, Danijel is currently building the biggest European Climate Tech VC, revealed in a few weeks.
Cristel Lambton
Technical Director, Northern Lights
With over 25-year experience in subsea development projects within engineering and marine operations (SURF) in the Oil and Gas industry, Cristel has worked both for Subsea Contractor for over 10 years and for an Energy Company, Equinor for over 15 years. During this time, she has held several positions on a wide range of development projects, from early phase to execution, including decommissioning, in various areas both onshore and offshore, in Europe and West Africa. For four years, Cristel has led the SURF scope of the Northern Lights project (for transport, storage and injection of captured CO2 on the NCS) under the Norwegian Full Scale CCS demonstration project (Langskip), before taking the role of Technical Director in the Northern Lights Joint Venture established between Equinor, Shell and TotalEnergies.
Moritz Jungmann
Investment Principal, Future Energy Ventures
Moritz is a seasoned Investment Principle in the field of clean tech, smart city and industrial technology solutions and leads the collaboration interface at FEV with strategic limited partners. Moritz has gained entrepreneurial experience as a founder of two bootstrapped companies after graduating from Zeppelin University as MSc in Public Management and International Relations. Moritz is an impact and performance driven person, who has been with the organisation for 4 years, while originally being from Mannheim, he lives and works today in Berlin. Moritz holds board/observer seats at Tracks, Skenario Labs, Lemonbeat, WeAre, Holo-Light, Own Space and Getaway.
Marta Jimeno
Global Head of Diversity & Inclusion, Siemens Gamesa
Marta leads Siemens Gamesa's diversity agenda as Global Head of Diversity and Inclusion. In her role she combines her business administration background, her knowledge of intercultural environments and over 20 years of experience in the energy industry with a strong focus on people management, in a constant change to influence and develop the power of people. Prior to this role, she held the position of Director of Compensation and Benefits and Global Mobility. Marta graduated from Deusto Business School University with a Master of Business Administration as well as International Business from the University of Stockholm. Marta is a strong supporter of incorporating social, environmental, economic and ethical bold targets into the renewable energy sector's strategic decision-making to place clean energy at the forefront of creating a better future for generations to come.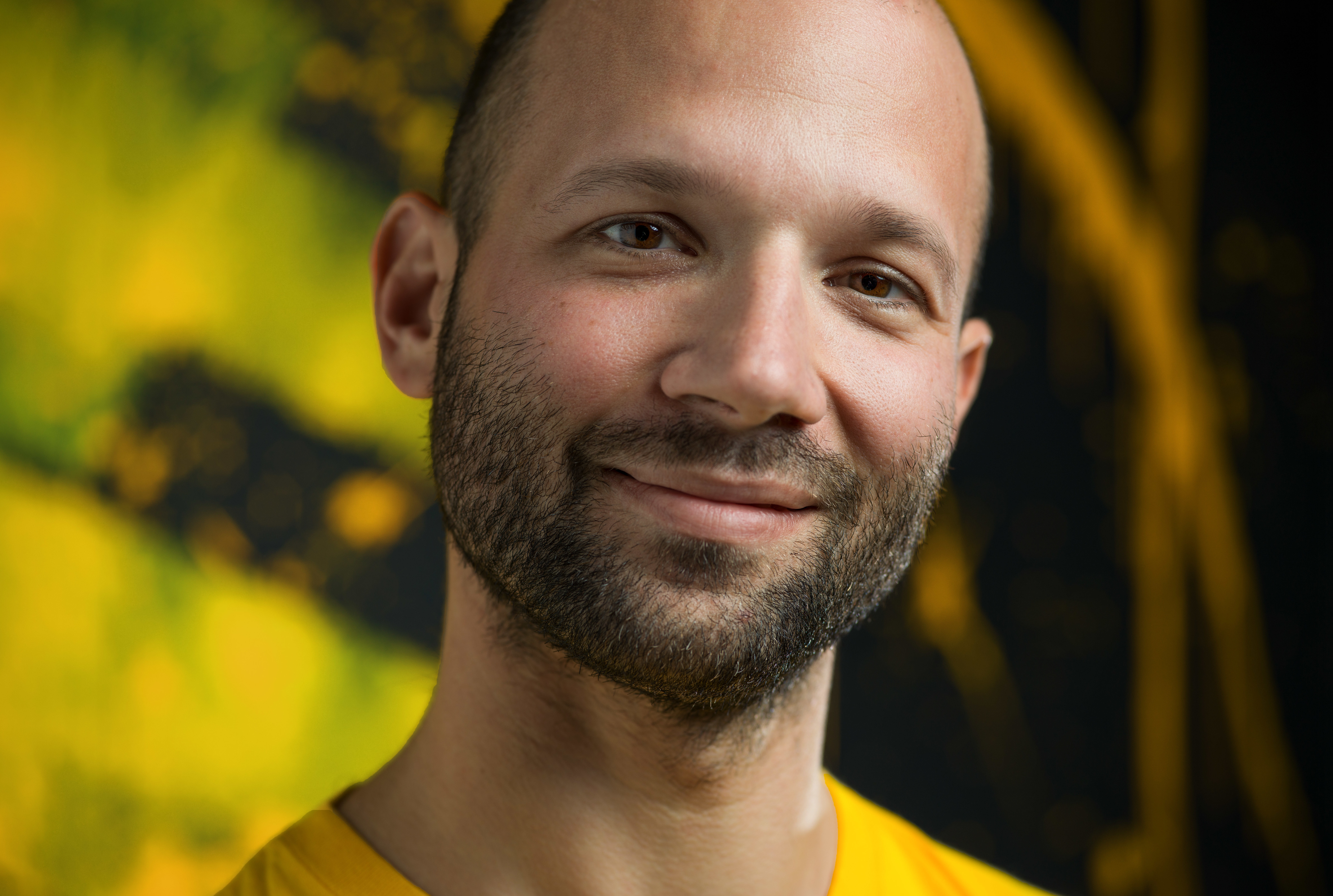 Marco Beicht
Founder and CEO, Powercloud
Marco Beicht, born in Achern in southern Baden, is the founder and CEO of powercloud. He still lives and works in Achern, the headquarters of powercloud GmbH, which will soon have a state-of-the-art and climate-neutral IT campus as the new company headquarters. Marco Beicht founded his first software start-up immediately after graduating from high school, and specialized in eCommerce after his university studies. Today, Marco Beicht is the Managing Director and partner of various energy, software and investment companies.
Henrietta Moon
Co-Founder and CEO, Carbo Culture
Henrietta Moon is the CEO and co-founder of Carbo Culture, a carbon removal company drawing down CO2 and storing it in a stable form for 1000 years. Carbo Culture's unique bio-carbons are used in climate adaptation applications such as stormwater treatment and soil regeneration. Originally from Finland, Henrietta speaks five languages and has lived in four countries. Her prior experience includes growing two organisations in EdTech: • helping to catapult Rails Girls to a global community with over 300+ cities on all continents, and • founding Mehackit.org, a creative technology company. She is an alumna of Singularity University's Global Solutions Program and Stanford's founder community StartX.
Michael von Roeder
CDO and CIO, Elia Group
Michael von Roeder is responsible for the IT department and the digital transformation within the Elia Group. His main focus is the transformation of the company from a traditional to a digital transmission system operator. This change process encompasses both the internal IT-supported processes and the expansion of the technical operating facilities through digital components. Michael von Roeder has already guided several companies through the process of technical and organisational transformation and restructuring. One of them concerns his work as CEO of Sensorberg, a SaaS IoT company, that unites the physical and digital world. Until mid-2016, he was responsible for the European IT and communications network and the IT operations of Vattenfall. He established and invested in a number of start-ups in the areas of Mobile, Energy and FinTech. From 2009 to 2010, Michael headed the international iconmobile group as COO and executive director. Before that, he held leading international positions at Vodafone and Accenture in London, Tokyo and Düsseldorf.
Sascha Deutsch
Downstream Business Analyst, European Space Agency (ESA)
Shweta Bahri
Co-Founder, Earth Warriors Global
Shweta grew up in India and is an education policy specialist who has worked with governments, multilateral organisations and civil society in South Asia and Africa over the last 10 years. Alongside technical assistance, policy design and evaluation, Shweta also has strong experience in management and strategy development. Shweta started her career at Oxford Policy Management and most recently worked at the Ark Education Partnerships Group. She is also the founder of No More Waste which is a platform to promote sustainable solutions for individuals and businesses in India. Shweta has a Master's in Public Administration from the LSE & an undergraduate degree in Land Economy from Cambridge University.
Francisco Alejandro Contreras del Valle
Advisor for the German-Mexican Energy Partnership, GIZ GmbH
Francisco A. Contreras del Valle works as a technical advisor for the German-Mexican Energy Partnership (EP), a project commissioned by the German Federal Ministry of Economy and Energy (BMWi) to the Deutsche Gesellschaft für Internationale Zusammenarbeit, GIZ, GmbH, in Mexico. Mr. Contreras has coordinated the design and implementation of several activities related to the development and incorporation of disruptive digital technologies to the energy sector in Mexico, including the conference series "Digitalization and Decentralization in the Energy Sector", the webinar "Blockchain in the Energy Transition" and the specialized publications: "Blockchain meets Energy" and "Blockchain in the Mexican Energy Sector". He actively works in the construction of the digital energy ecosystem in Mexico and the research and development of innovative digital technologies, seeking to enhance their role in the transition to a decarbonized, decentralized and digital energy system.
Rosario B Casas
Co-Founder & CEO, XR Americas
Award winning women-in-tech advocate. Colombian born entrepreneur with over seven years of hands-on experience in data and technology-driven platforms & 20+ in Executive roles. Spatial Computing expert and developer. Co-Founder at XR Americas, BCPartners Tech, Brooklyn2Bogota Digital transformation community, Co-founding Member at Dreamers & Doers and Co-creator of the 4 Dimensional Quotient guide. Rosario is a member of the Advisory Board of SXSW Pitch, XR In Learning, The World Innovation Network - TWIN Tech and a member of the Board of Directors of Artizen Premium VR Grant. She has been a Business Mentor at New York University's Tandon School of Engineering, Mentor of Mujeres Tech - Accelerator of the Bogotá Chamber of Commerce - and the NYC WE program, Founder Institute, Mentor Makers of Nasdaq and entrepreneur in residence (EIR) Spring 2021 at Harvard Ventures. In 2017 she was named one of the 100 World Disruptors in New York City by the World Summit on Innovation and Entrepreneurship, in 2019 she was named one of the 5 "Legendary Women 2020" in Innovation/Technology by the Ford Motor Company and selected by the OBO Movement as one of the 100 Innovators 2020.
Maxfield Weiss
Executive Director, CDP Europe
Maxfield leads all CDP's activities in Europe as Executive Director to drive environmental disclosure, insight and action among companies, financial institutions and local governments, and manages the CDP Europe team and operations. Prior to this role, he held the position of Director Corporate Engagement at CDP Europe, and was previously Vice President of Insights for CDP North America, leading intersectional research and impact work for all CDP stakeholders. Maxfield graduated from Columbia University with a Master of Public Administration in Environmental Science & Policy and a dual Bachelor of Science in Conservation Resource Studies as well as Society and the Environment from the University of California, Berkeley.
Pamela Valdivia
Executive Director, State of Bavaria – South American Office for Economic Development
The State of Bavaria Office proactively engages with the innovation and entrepreneurial ecosystems of Argentina, Chile, Colombia and Pero to develop innovative technology solutions in a collaborative way. On one hand, we support German scaleups to develop innovative technology solutions for Latin American challenges and on the other hand, we introduce Latin American scaleups to potential partners for technology upgrades and innovation projects to access new markets.
Sophia Speckhahn
Project Manager Education, WWF Germany
Sophia Speckhahn holds a Master degree in Environmental Studies and Sustainability Science by Lund University. She joined WWF Germany, one of the most impactful environmental NGOs worldwide, in 2018 in order to foster behavior change in line with sustainable development among youth and young adults. Ever since, she is involved with educational projects aiming to provide knowledge and competencies for a better future. This includes the student academy "2°Campus" where participants aged between 15 and 19 conduct their own research projects for GHG-reduction as well as workshops for university students on Power-to-X technologies as part of the KOPERNIKUS P2X project.
Dr. Rafael Lorenzo
Director Entrepreneurship Network, Tecnológico de Monterrey (TEC)
Rafael Lorenzo holds a Ph.D. in Industry and Business Studies from Warwick Business School in the UK. He also holds degrees in Industrial Engineering and a Master of Science in Environmental Engineering from Tecnologico de Monterrey. He currently runs the entrepreneurship network of incubation, acceleration, and mentor programs for entrepreneurs and startups at Tecnológico de Monterrey.
Dennis Pamlin
Senior Advisor, RISE
Dennis Pamlin is an entrepreneur and founder of 21st Century Frontiers. His background is in engineering, industrial economy and marketing. Pamlin is a senior advisor at RISE, senior associate at Chinese Academy of Social Sciences, visiting research fellow at the Research Center of Journalism and Social Development at Renmin university, advisor to Centre for Sustainable Development at Confederation of Indian Industries (CII), Advisor to the EIT Climate KIC, and accelerator of digital sustainability at Knowit. Pamlin is currently the head of Mission Innovation's Net-Zero Innovation Initiative and collaborating with UNFCC in preparation for the "International Climate Innovation Hub" that will be launched at COP26.
Sissel Hansen
Founder and CEO, Startup Guide
Sissel Hansen is the founder and CEO of Startup Guide, a publishing and media company that creates a book series often described as the Lonely Planet for entrepreneurs, which she scaled to more than 50 cities around the world. Sissel is also a board member of the Association of Tech Startups in Denmark, TechBBQ, and The Danish Competitiveness Council. In 2015, she was listed as one of 100 most aspiring talents and young leaders in Denmark by Berlingske Tidende.
Bethany Greer
Investment Manager, Bethnal Green Ventures
Bethany is the Investment Manager at Bethnal Green Ventures, an early-stage VC fund based in London. She is responsible for leading investments into early-stage tech for good startups and supporting portfolio ventures. Bethany previously worked at Centre for Fashion Enterprise, supporting retail tech startups to secure investment and scale their businesses. Prior to moving to London, Bethany worked in fashion design at Jonathan Simkhai and ELLERY in New York and Sydney, and for fashion media startup, The Coveteur, backed by Drake and BrandProject.
Christina Carlmark
Senior Sustainability Specialist, We Don't Have Time
Christina works as Key Account Manager and Senior Sustainability Specialist at We Don't Have Time. She is also Volunteer Regional Coordinator for Climate Reality Europe and has been working with sustainability in the business community since late 1990's, most recently in in her role as Senior Sustainability Specialist at Telia.
Tobias Rothacher
Deputy Director, Germany Trade and Invest
Tobias Rothacher is Deputy Director at Germany Trade and Invest's (GTAI) Team for Energy, Environment & Resources. He has a special focus on Photovoltaics and Energy Storage technologies. GTAI is a consultancy wholly owned by the German Federal Ministry for Economic Affairs and Energy. Headquartered in Berlin, he and his colleagues advice international investors – from start-ups to larger corporations – in the field of Renewable Energy, Energy Efficiency and Environmental Technologies in Germany. Prior to his position at GTAI, Rothacher worked as a Business Development and Project Development Manager for the Conergy group in the Asia Pacific region. He has an academic background in Business Administration and Engineering and received his higher education in Germany and Canada.
Andres Anijalg
Co-founder & COO, Roofit.solar
Andres Anijalg is the co-founder and COO of Roofit.solar. He has been active in the power industry since 2007 as the head of international development projects at Enefit, the biggest renewable energy producer in Baltics. Andres has been also working almost 10 years in the banking sector, holds his MBA degree from the University of Tartu and has been studying at the University of St. Gallen in Switzerland.
Dr.-Ing. Torsten Müller
Group Manager Modelling and Simulation, Fraunhofer Institute
Salma Islam
Head of Projects, Fundraising & Communications, SOLshare
Salma Islam is a Chevening Scholar with an MSc. in Development Studies from SOAS, University of London and a BSc in Environmental Studies from NSU. She spent 15 years working in various development sector organizations such as Oxfam GB in both Dhaka and London, Nature Conservation Management (NACOM), the International Centre for Climate Change and Development (ICCCAD), and Adam Smith International (ASI). Her main focus has been on Project Management, Research, and Policy Analysis. She spent her childhood in the United States and has worked and studied in Bangladesh, the Middle East, and the UK. Prior to SOLshare, she was the Senior Research Advisor for the Economic Dialogue on Green Growth (EDGG), a project implemented by ASI in Bangladesh. She is currently the Head of Projects, Fundraising and Communications at SOLshare where she manages all ongoing donor and private sector funded projects, the fundraising portfolio and media relations, marketing and communications. In the past, she managed projects on Green Growth, WASH, the Bangladesh INDC, and Food Security funded by USAID, CDKN, the EU, and DFID. Through this, she brings with her a wealth of development sector experience and a true passion for improving rural livelihoods.
Fabian Sacharowitz
Investment Director, InnoEnergy
Fabian, a graduate physicist and lawyer, initially founded and built up a tech Start-Up (3S Antriebe GmbH) together with his brothers. The company manufactures worldwide unique, completely decentralized actuators for valves in (waste) water, gas and district heating pipelines. Subsequently, Fabian Sacharowitz worked for five years at KPMG in the field of energy consulting and auditing. After a one-year secondment at the World Economic Forum as part of the "Accelerating Sustainable Energy Innovation" project, Fabian joined InnoEnergy as Investment Director where he is responsible for the management of the investments in the DACH region. InnoEnergy is a European innovation engine and with over 200 investments one of the world's largest investors in the field of sustainable energy innovations.
Caroline Winslow
Corporate Engagement Manager, Third Derivative
Caroline Winslow is the Corporate Engagement Manager for Third Derivative — a global climate technology startup accelerator founded by RMI and New Energy Nexus. In this role, Caroline facilitates deal flow between the ecosystem's cleantech startups and global corporate partners. Prior to joining Third Derivative, Caroline was a part of the Carbon-Free Buildings Program at RMI where she supported the administration of the Global Cooling Prize, an international innovation competition to identify super-efficient, climate-friendly, and affordable residential cooling technologies. Caroline received her degree in Environmental Policy from Colby College and is passionate about leveraging cross-sectoral collaboration, innovation, and disruptive technologies to accelerate climate solutions.
Simon Bager
Co-founder & Chief Sustainability Officer, Klimate
Simon is co-founder and Chief Sustainability Officer at Klimate. He spent 5 years in consulting, advising public and private clients on sustainability and climate change. He left to pursue a PhD on the impact of corporate supply chain sustainability initiatives, and has contributed to several articles and reports on sustainability and climate change.
The Greatest Energy Innovators
Nidhi Pant
Co-Founder, S4S Technologies
Nidhi is a chemical engineer turned farmer turned entrepreneur and CoFounder & Head of Finance at S4S Technologies. S4S Technologies is a near-farm gate food processing platform, converting farm losses into value-added products through the intervention of sustainable solar-powered technology. S4S trains landless women, farmers to become Micro-Entrepreneurs, by equipping them with the right combination of technology, finance, and market.S4S is working with over 6500 farmers, and 505 Women Entrepreneurs.S4S is supported by Shell Foundation, Bill and Melinda Gates Foundation, USAID, FICCI, BIRAC, UKAID, DBS Foundation. Nidhi is the winner of the Women Transforming India Awards by NITI Aayog and United Nations (UN). She has also listed in Forbes 30 Under 30 Asia and Winner of Unilever Young Entrepreneur Award 2019
Dr. Kai-Philipp Kairies
Co-Founder and CEO, ACCURE Battery Intelligence
Kai-Philipp is a scientist and entrepreneur focusing on innovative storage solutions. He spent 12 years working as a battery researcher and policy consultant in Germany, Singapore, and California. Since 2020, he is CEO and Co-Founder of ACCURE Battery Intelligence, a research-lead startup that supports companies in understanding and improving their batteries safety and longevity using advanced data analytics.
Kate Steel
Co-Founder and COO, Nithio
Dr. Kate Steel is the Chief Operating Officer and Co-founder of Nithio. She has more than 15 years of experience in the off-grid energy sector, with leading roles at Power Africa, Google, and the World Bank. At Nithio, Kate focuses on how to use data analytics to unlock financing for energy access at scale.
Dr. Hamed Beheshti
Co-Founder and CEO, Boreal Light
Often called the Waterman! dedicated my expertise on renewables to eliminate the hardships of life in unprivileged communities. Now focusing on WATER! Looking for opportunities to turn the luxury face of renewable energy industries into the practical solutions for necessities. Having both academic and on-field experiences on renewables, enables me understand deep the problems as well as the solutions.
Jack Taylor
General Manager Europe, Allume Energy
Jack is an experienced leader with a proven ability to develop and implement effective commercial strategies for start-ups. Jack first joined Allume to lead the commercial team in Australia and was part of the original team that launched the SolShare. Following significant growth in Australia, Jack is now leading Allume's expansion into Europe, to bring solar to the 40% of the population that live in apartment buildings.
Tobias Wagner
Founder, ChargeX
Tobias Wagner is one of the founders of ChargeX. As mobility and sustainability enthusiast, he focuses all his efforts to live a sustainable way of life and bring e-mobility forward.
Çağrı Selçuklu
Co-Founder and CEO, DUCKT OU
Cagri Selcuklu is the CEO & co-founder of DUCKT, a micromobility infrastructure solutions company. He is a multidisciplinary with OEM, Start-up and Volunteer experience. Skilled in Design Thinking & Transportation with Urban Mobility Focus. He has worked in automotive & mobility industries for over 15 years. Born in Turkey, Graduated Masters in transportation in Italy and married in Norway, he is a true believer of micromobility future in urban environment. He started DUCKT with 2 other co-founders 2 years ago with the goal of creating the USB standard of micromobility infrastructure, solve ecosystem issues, create efficient and sustainable mobility services for all. In 2 years, DUCKT is now compatible with all major vehicle manufacturers & software providers globally with turnkey solutions. Delivering 1000s of stations in 3 continents and more than 20 countries.
Martin Baart
CEO, Ecoligo
Driven by the goal of saving the planet, Martin Baart co-founded ecoligo to pioneer the global energy transition in emerging markets. After 10 years of experience developing solar projects in sunbelt countries, Martin realised that clients understand the benefits, but lack instruments to finance such projects. In 2015, he left his previous position as CTO to found ecoligo and address the finance gap for C&I solar projects in these regions. As CEO of ecoligo, he's built the company's presence as a leading solar energy provider in Kenya, Ghana, Chile, Costa Rica, Vietnam and Thailand and channelled over 15 million EUR of crowdinvestment into clean energy projects.
Ben Hutt
CEO and Managing Director, Evergen
Ben Hutt is the CEO and Managing Director of Evergen, a software business focused on optimising and orchestrating fleets of residential and commercial batteries across Australia for the benefit of consumers, network operators and the energy system as a whole. ​Their mission is to kill a coal-fired power station in 10 countries by powering the transition to a resilient, renewable, decentralised energy system of the future. Ben is extremely passionate about the environment and envisions that ten years from now, more than 50% of the world's energy will be generated through renewable sources, which will lead to significant economic and social changes in Australia and globally. Solar and battery technology, and the decentralisation of energy networks is critical to these changes and Evergen is at the forefront globally of the technology required to power and coordinate the energy network of the future. An innovation leader, Ben has supported hundreds of Australian entrepreneurs over the last few years and was formerly Chief Program Director and Entrepreneur in Residence at Australia's leading provider of corporate innovation programs, Slingshot. Prior to this, Ben co-founded and led a global startup, the Search Party Group, raising over $20 million in venture and institutional capital. He went on to list the business on the ASX in 2016 and​ win a prestigious Westpac Businesses of Tomorrow award in 2017. Complementing his startup career, Ben comes from a strong business background with over 15 years' experience in management consulting and problem solving with top-tier firms including Macquarie Group and PwC Consulting.
Martin Pentenrieder
Co-Founder, Kraftwerk
Dr. Ivar Kruusenberg
Founder and CEO, PowerUP Energy Technologies
Dr. Ivar Kruusenberg is the CEO and Founder of PowerUP Energy Technologies. With a PhD in chemistry from the University of Tartu and a Post-doctoral degree from UC Berkeley, Ivar has more than 15 years of experience in the field of fuel cells and nanomaterials. In 2016, Kruusenberg switched his focus from academia to entrepreneurship. Besides being a deep-tech hardware start-up entrepreneur, he is also a senior researcher at the National Institute of Chemical Physics and Biophysics, where he leads a few fuel cell, carbon nanomaterial and battery-related research groups. Ivar actively provides consultation to private companies working in the hydrogen storage space and works closely with governmental bodies on developing policies for their hydrogen strategy. Ivar is the recipient of a 2015 Fulbright research scholarship and winner of the 2017 "I am a UC (University of Canada) Entrepreneur" contest. Being a veteran in the field of hydrogen and fuel cell in Estonia, Ivar is a well-known and nominated speaker in the industry.
Bernhard Brodbeck
Founder and CEO, WinJi
Bernhard is one of the founders and CEO of WinJi. He has over 25 years of experience in the energy industry with a strong focus on strategic Asset Management, M&A and operation of renewable energies as well as trading. Previously, he was a deputy CEO of a Swiss utility and in strategic consulting of international energy players. Bernhard has many years of project experience in Europe, USA, South-East Asia and China.
Daniel Myers
Co-Founder, Flair
Daniel Myers is Chief Executive Officer/Flair cofounder. He was previously a software developer at ChannelIQ which was acquired by MarketTrack. While at ChannelIQ, Dan built a highly scalable crawler, a data extraction framework, and a massive ingestion pipeline used to collect online marketplace pricing data. Before ChannelIQ, Dan spent five years at Northwestern University where he obtained a Bachelor of Music (French Horn), A Bachelor of Science (Computer Engineering) and a Masters of Science (Computer Science). He lives with his wife and two cats in Connecticut.
Valentin Novakovic
Commercial Manager, Ampacimon
The SET100 of the SET Award 2021 will be pitching at the event, an opportunity for you to discover the most innovative and promising energy and mobility start-ups.