Tech Festival 2018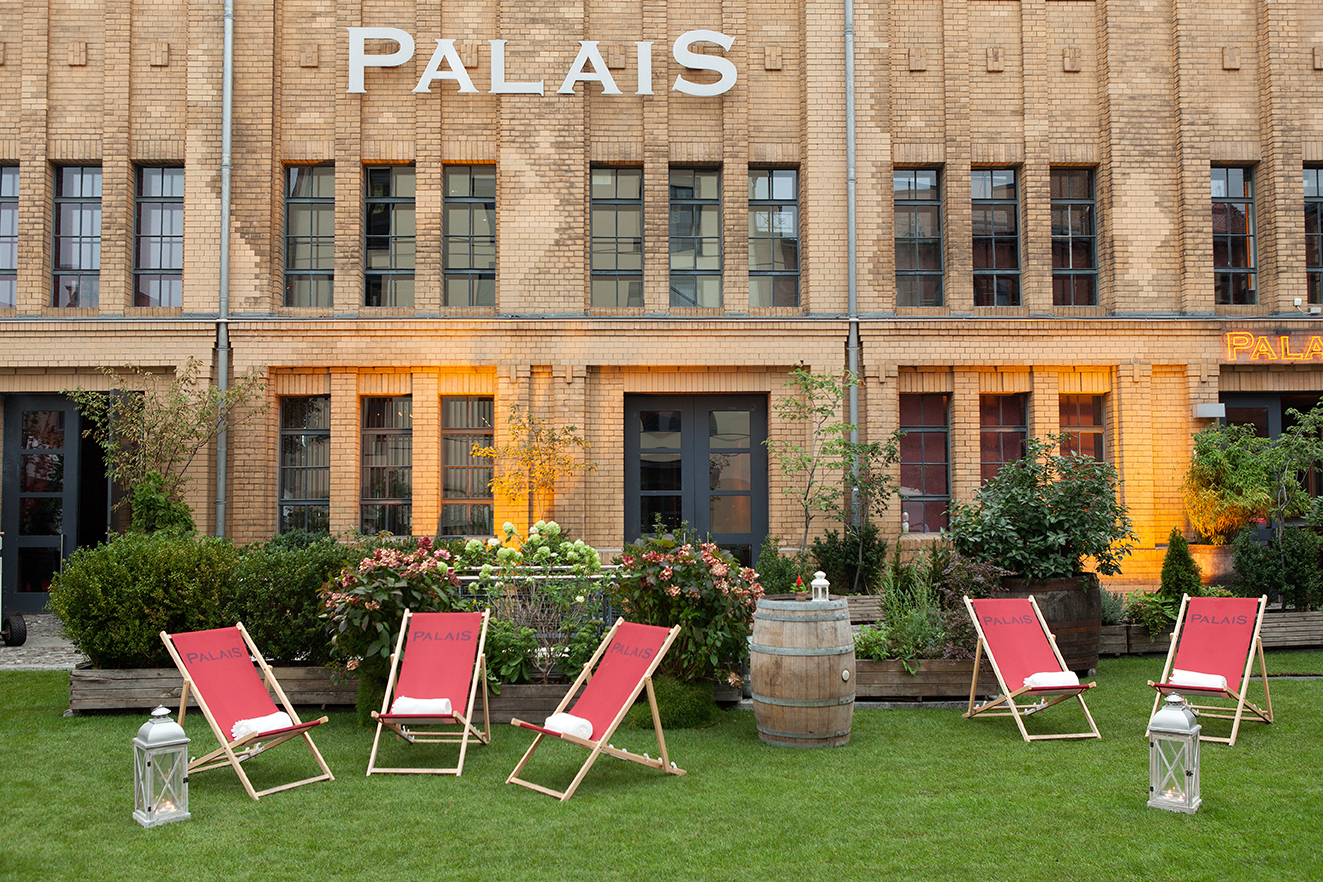 Tech Festival 2018
The Tech Festival brings together a global network of innovators shaping the future of energy. The one-day event allows participants to access the best start-ups and outstanding entrepreneurs in the field of energy solutions, in addition to innovation-driven corporates, investors, and public organizations leading the energy transition.
1000+ participants
150+ energy start-ups
30+ energy accelerators
Top keynotes and panels
Peer-to-peer matchmaking
Start-up pitch stage
Corporate workshops
High-Level evening reception
Speakers 2018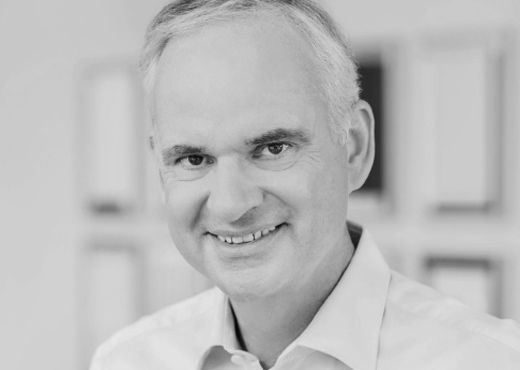 Dr. Johannes Teyssen
CEO, Chairman of the Board of Management E.ON SE
Johannes Teyssen was born in Hildesheim, Germany, on October 9, 1959. He studied law and economics in Freiburg, Göttingen and Boston. After finishing his studies, he worked at the University of Göttingen for several years and received a doctorate in law. He began his professional career at E.ON in 1989, when he joined the electricity generation division of E.ON's predecessor VEBA in Hanover. There he held various leadership positions, firstly in Legal Affairs and later in Key Account Sales. From 1998 to 2001, Teyssen managed an associated company of the E.ON Group, operating in electricity and gas distribution and sales, with approximately one million customers in the German states of Lower Saxony and Sachsen-Anhalt. From 2001 to 2006 he was a member of the Board of Management of the E.ON Group's central management company in Munich, responsible for all electricity-related activities, including large-scale electricity generation, transmission grids and the downstream business in Germany as well as in Central and Eastern Europe, initially as Chief Financial Officer and later as Chief Executive Officer. In 2004, Johannes Teyssen was also appointed to the Board of Management of E.ON SE in Düsseldorf, where he was responsible for the management of all customer- and market-related activities. From 2008 to 2010, he was in charge of managing the Group's ongoing operations as Vice Chairman of the Board of Management. In 2010, Johannes Teyssen was appointed to his current role as CEO of E.ON SE. In this position, he is responsible for the E.ON Group's Strategy and Portfolio, Human Resources, Communications & Political Affairs, Legal & Compliance, Corporate Audit and E.ON's equity investment in Turkey. Johannes Teyssen has also played a leading role in various other associations over the past few years. He was President of Eurelectric, the European umbrella organisation of the electricity sector (from 2013 to 2015) and the World Energy Council's Vice Chair responsible for Europe (from 2006 to 2012). Since 2010, he has been a member of the Presidential Board of the Federation of German Industries (BDI). Since 2008, he has also been a member of the Supervisory Board of Deutsche Bank AG and since June 2017 a member of the Shareholders' Committee of Nord Stream AG.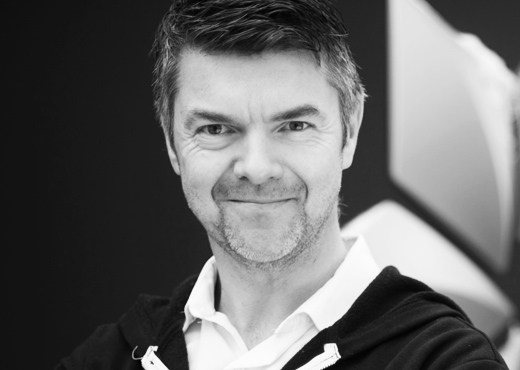 Audun Abelsnes
Managing Director, Techstars Energy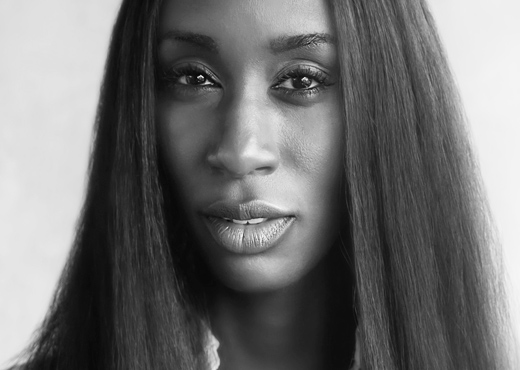 Lucia Bakulumpagi-Wamala
CEO & Founder, Bakulu Power
In a traditional and male-centric industry, Lucia Bakulumpagi-Wamala's focus is on developing and implementing collaborative renewable energy projects that engage communities, empower women and contribute to environmental sustainability. As CEO & Founder of Bakulu Power, a renewable energy company based in her native Uganda, Lucia's goal is to power our tomorrow with projects and initiatives that foster social, environmental and economic development in her native country and throughout Sub-Saharan Africa. In 2017, Forbes Magazine named Lucia one of the 30 Most Promising Young Entrepreneurs in Africa.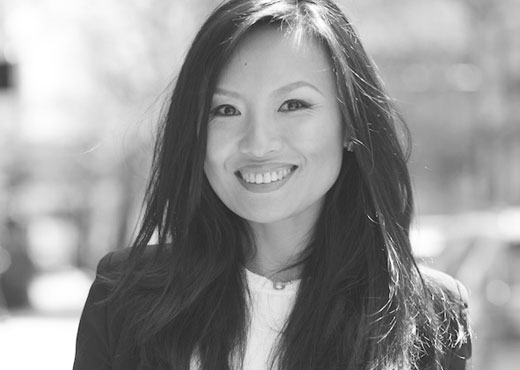 Jennifer Zhu Scott
Founding principle of Radian Partners, Co-founder of Radian Blockchain Ventures
Jennifer Zhu Scott is the founding principle of Radian Partners, a private investment firm for family offices and UHNWIs focusing on Artificial Intelligence, the Blockchain, and renewable energy. She is also the co-founder of Radian Blockchain Ventures, using the blockchain technology to transform physical infrastructures starting with the solar industry. Prior, she was head of business development and strategy in APAC for Thomson Reuters and led the firm's speech-to-text, deep search, video-indexing projects. She co-founded one of the first education companies in China and exited before moving to the UK as a senior advisor to the education subsidiary of Daily Mail & General Trust. Jennifer served the 2014-16 term as one of the 18 council members of China Council convened by the Global Agenda Council, the World Economic Forum's think tank. In 2016, WEF re-appointed her to be one of 24 members of the Council of The Future of Blockchain. In 2013, Jennifer was honored by WEF as a Young Global Leader. Jennifer studied Applied Mathematics at Sichuan University and holds an MBA in Finance with Manchester Business School, where she earned distinction with her research on PE/VC in China and was awarded as a Distinguished Alumni. She completes the public policy and leadership program at Yale University in 2013 and Harvard Kennedy School in 2016. Jennifer is China Fellow of Aspen Institute and a permanent member of the Aspen Global Leadership Network. Jennifer is a board and advisory board member of numerous AI and blockchain empowered companies, including RNDR of OTOY, which is advised by Dr. Eric Schmidt of Google, Ari Emanuel of WME IMG, and director JJ Abrams.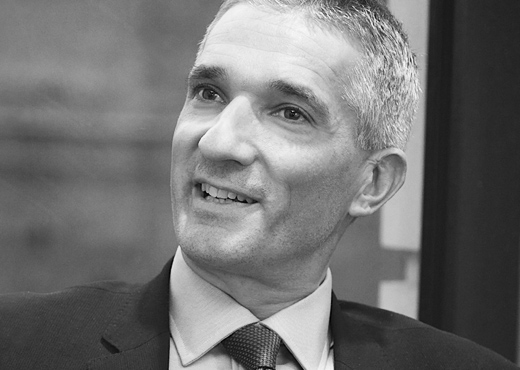 Christoph Frei
Secretary General & CEO, World Energy Council
Christoph Frei became the World Energy Council's Secretary General & CEO in April 2009 where he has led the further development of the world-renowned London-based organisation by strengthening its policy and business insight processes, including the Council's on-going World Energy Scenarios, Issues Monitor and Energy Trilemma flagship studies. He is a founding member of the Energy Web Foundation, a global non-profit organisation focused on accelerating blockchain technology across the energy sector and has an assignment as Adjunct Professor and Advisor to the President of the Swiss Federal Institute of Technology, Lausanne. Before joining the World Energy Council, Christoph was Senior Director, Energy Industries & Policy at the World Economic Forum and a member of its Executive Council (2001–2009). Previously, he held various positions as Research Fellow and Lecturer at Swiss Federal Technical Institutes in Zurich, Würenlingen (PSI) and Lausanne (EPFL) from which he received his PhD in 2001.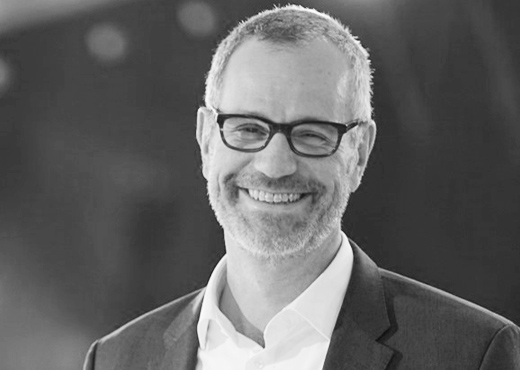 Dr. Carl Friedrich Eckhardt
Head of Center of Competence Urban Mobility, BMW Group
Dr. Carl Friedrich ECKHARDT
- Born in 1965, Economist
- Since January 2015, BMW Group, Head of Center of Competence Urban Mobility, a BMW implementation tank aiming at improving quality of life and mobility. Simultaneously! Despite urban growth! This is based on close and faithful cooperation with external stakeholder, customer and voter centricity, and win-win-solutions with cities. Pilot cities are Berlin, Munich, and Hamburg. In the meantime the relationship with cities is being broadened and intensified via the Platform Urban Mobility.
- 2012 - 2014, BMW Group, project manager for eCar Sharing pilots in San Francisco, Berlin, and Munich. The aim of these pilots were to understand i) how eCar Sharing can be operated in a profitable fashion and ii) how eCar Sharing can best support sustainability strategies of cities.
- January 2010 – February 2012, Vattenfall Europe Innovation, Head of Business Development at Vattenfall Europe Innovation GmbH. In this position responsible for the Green eMobility Programme in which several Managed Charging applications were developed and tested under daily circumstances. Since January 2011 also responsible for Corporate & Private eMobility Solutions for the core markets of the Vattenfall Group.
- 2002 – 2009 Dornier Consulting [EADS / Daimler Group], Director Transportation & Business Consulting. Various international assignments in the field of electric toll collection & road user charges, national and municipal transportation strategies, and set-up of the Green eMobility Programme for Vattenfall Europe Innovation.
- 2001 – 2002 Robert Bosch GmbH, Corporate Planning & Economics
- 1995 – 2000 Member of the research staff at the Workgroup for Infrastructure Policy [WIP] at the Berlin University of Technology. PhD project on Market Chances of innovative Mobility Solutions for Passenger Transport in Urban Areas [co-financed by ifmo Institute for Mobility Research, BMW Group].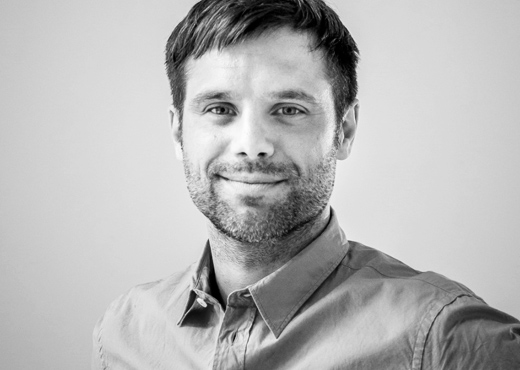 Ole Tillmann
Event Host & Founder of Peak Creative Leadership
Empowering people to increase their impact on others by communicating their ideas more compellingly to become thought leaders in their fields.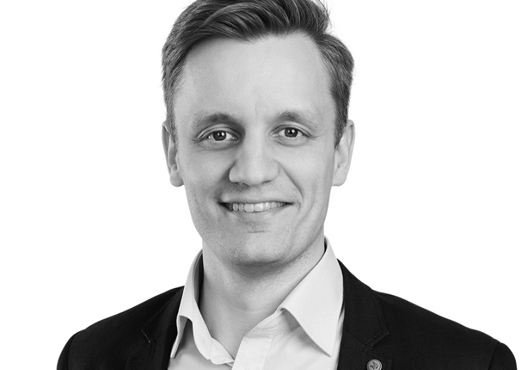 Jukka Aho
CEO & Co-founder, Leanheat
Jukka Aho is the CEO and co-founder of Leanheat. He has over 10 years experience in leading software businesses. Idea of Leanheat was born in 2011 when there was a growing need to optimize heating in centrally heated buildings. Currently Leanheat manages over 35000 apartments in district heating networks producing tangible benefits for residents, building owners and district heating operators. Jukka has MSc from Tampere University of Technology.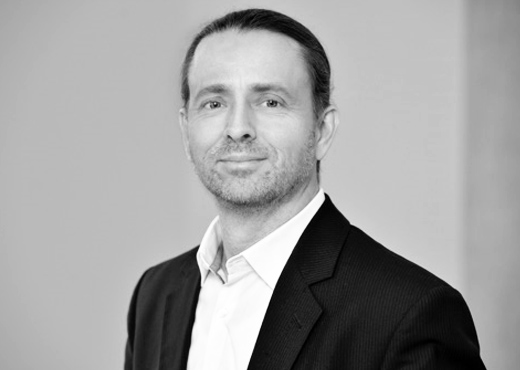 Dr. Dirk Aßmann
Director General, Sectoral Department at Deutsche Gesellschaft für Internationale Zusammenarbeit (GIZ) GmbH
Mr. Aßmann studied mechanical engineering at Duisburg, Stuttgart and Belém (Brazil) specializing in energy technologies and system engineering. He graduated in 1995. He received a doctorate in social sciences and economics from Osnabrück University in 2001. Professional experience: Mr Aßmann held positions as research assistant at the Center for Solar Energy and Hydrogen Research Baden-Württemberg (ZSW, Stuttgart) 1991-93, at an ethanol plant in Sao Paulo and at a development project in Belém (Brazil) 1993-94, and at the Institute of Energy Economics and Rational Energy Use (IER), University of Stuttgart 1994-95. He was project manager at Stadtwerke München (Munich City Utilities) 1995-96 and subsequently employed in the energy department of Wuppertal Institute for Climate Environment and Energy 1996-2003 where he eventually held the position of deputy division manager. At the same time, he founded a consultancy and was member of the sustainability council at the German Trade Union Confederation. He has been with Deutsche Gesellschaft für Internationale Zusammenarbeit (GIZ) GmbH since 2003. He was hired as Energy Specialist in the planning and development division. From 2007 until 2012 he was Portfolio Manager, Programme Manager and Focus Coordinator for the "Renewable Energies and Energy Efficiency programme" in Brazil. Subsequently he was employed as Senior Specialist Planner at the Water, Energy, Transport division for 1.5 years and Division Manager South America for 3.5 years until July 2017. Dirk Aßmann received the Schuler Foundation's innovation award in 2006. He has published more than 100 articles on energy related issues and held various teaching assignments at universities.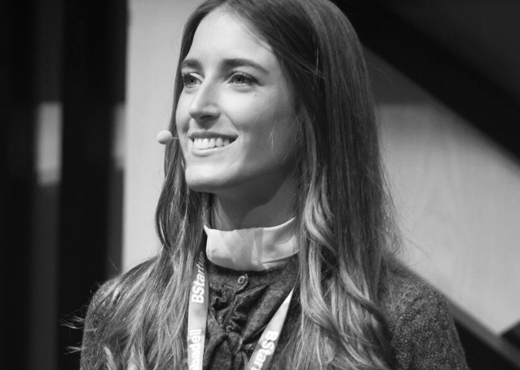 Andrea Barber
Co-founder & CEO, RatedPower
Andrea Barber is Co-founder and CEO at RatedPower, a technology company that offers pvDesign software, a web application to make the design and engineering of solar photovoltaic plants instantly. The pvDesign software makes engineering in minutes, not weeks. Prior to founding RatedPower, she worked as a director of business development at a multinational engineering services company for several years in Latin America. There, she successfully led the opening, establishment and expansion of the company. As CEO & Co-founder of RatedPower, she has been awarded by several energy and innovation programs (1st prize winner EDP Open Innovation, 1st prize winner SeedRocket). Miss Barber was the Spanish representative at the Global Entrepreneurship Summit (GES) in India 2017, invited by the US Department of State.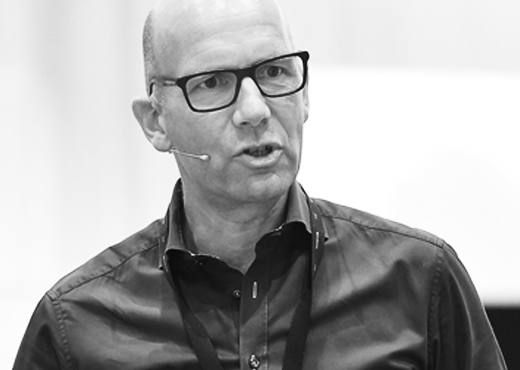 Thomas Birr
Senior Vice President Innovation & Business Transformation, Innogy
Freerk Bisschop
Director, Rockstart Smart Energy
Freerk Bisschop has a vast experience in the energy industry. From strategy to implementation, on technology and markets, as advisor, manager and entrepreneur, with a strong focus on change towards sustainability. After 10 years' experience in management & business development he co-founded Planet B Ventures, a development company working with young & innovative technologies, companies and projects across Europe to turn them into commercially smart and strategically sound ventures, with a solid financial basis.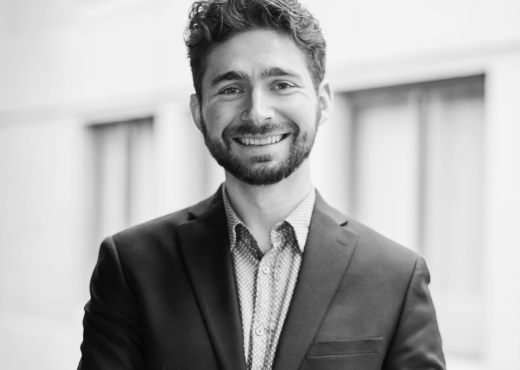 Benjamin Britton
Co-Founder, Ionomr
Ben Britton Ph.D (c) is an electrochemist with broad device experience. During his PhD studies under professor Steven Holdcroft at Simon Fraser University in Greater Vancouver, BC, he completed a business certificate for scientist-entrepreneurs in 2016, co-founding Ionomr in the process. IP from this group was licensed from the university in 2017, after which Ben raised $3.2M in seed round funding into Ionomr. His main focus is business development and technical B2B sales.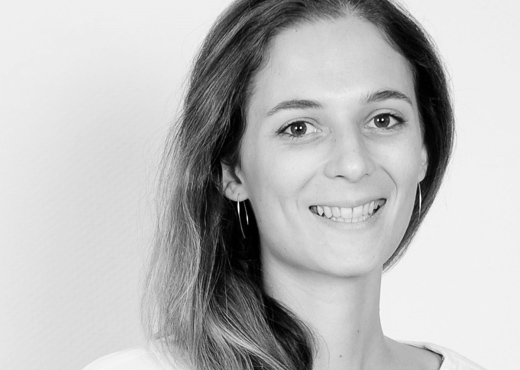 Mélanie Clerc
Head of Business Development, ForCity
Soon after earning a French-German Master's degree in Mechanical Engineering from the Karlsruhe Institute of Technology and the INSA in Lyon, Mélanie Clerc started her career as a Global Graduate Trainee at Bombardier Transportation. This program for young professionals brought her to Berlin, Mexico City and Zurich, where she eventually took over as Deputy Head of Locomotives Bid Engineering until 2016. After 8 years abroad she then returned to France to join ForCity's sales team. In this young start-up, she enjoyed the diversity of missions, with initial focus on international customer care and proposal preparation. After the company's successful capital raise in 2017, Melanie Clerc took the lead of Business Development in Germany. Having always been fascinated by how good decisions affect the city development, she now makes it easier for her customers to achieve resilient and efficient decision-making with the help of 4D urban simulation.
Dr. Antje Danielson
Director of Education, MIT Energy Initiative (MITEI)
Antje Danielson is MITEI's Director of Education. She joined MIT in April 2016 after eight years at Tufts University where she directed the Tufts Institute of the Environment and was an Assistant Professor in the Department of Public Health. Her areas of interest are energy education, urban mobility, and carbon capture and storage. Her research is related to energy, climate change, and the development of new models of teaching and collaboration that overcome barriers to knowledge integration and synthesis. Antje holds a PhD in geochemistry from the Freie Universität in Berlin, Germany. She did her thesis research at the Hahn Meitner Institute, Berlin. She held postdocs at the Rand Afrikaans University in Johannesburg and at Harvard University where she also worked on a number of energy related projects in the Department of Earth and Planetary Sciences and for the Harvard University Committee on the Environment. She held various research and teaching positions at Harvard University from 1991 until 2005. From 2005 until 2008 she was the Deputy Director for Sustainability at the Centre for Research into Earth Energy Systems at Durham University in the UK, where she initiated a carbon capture and storage working group and advised the University leadership on sustainability issues. Back in the US, she was elected President of the Council of Environmental Deans and Directors in 2012, holds a number of board position. Antje received teaching awards from Harvard University and an Exceptional Contribution Award from Durham University. In 1999/2000 she co-founded the car-sharing company Zipcar.
Dr. Linda Davis
Director of Partnerships, wPOWER Hub
Dr. Linda Davis serves as the Director of Partnerships at wPOWER Hub, where she directs efforts to build a global partnership promoting the central role that women must play in leading the adoption of clean cooking and lighting technologies to address both energy poverty and climate change. She was the former advisor to SmartCook Energy, a start-up company focused on introducing ethanol as a cooking fuel to Sub-Saharan Africa. Previously, she worked as the Director of Biorefinery Enzymes responsible for Business Strategy and Marketing at Verenium Corporation (now part of BASF) in San Diego, CA. Linda has previous extensive experience in senior-level positions within the renewable energy sector, including algae-based biofuels and cellulosic and starch ethanol. Dr. Davis earned her undergraduate degree in Food Science and Technology at Jomo Kenyatta University of Agriculture and Technology in Kenya. She completed her PhD in Microbiology and Biotechnology at the University of Western Sydney. Dr. Davis also holds certificates in Petroleum Refining, Project Management, Finance and Accounting (Stanford University) and Designing Renewable Energy Systems (University of Nairobi).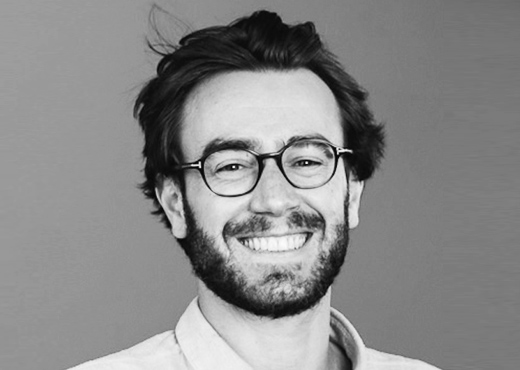 Adriano Desideri
CEO & Co-Founder, SOLHO
I was born and grew up in Rome, Italy. After 23 years in the Eternal City, I moved to Delft, where, in 2012, I obtained my MSc degree at TU Delft in Sustainable Energy Technology. After the MSc, I moved to Belgium for a PhD program at the University of Liege on distributed renewable energy systems. During my PhD, I collaborated with researchers from MIT (USA), DTU (DK), and FBK (IT). In 2012, I co-founded a technical consulting company working with two companies based in London, UK and Washington DC, USA. This experience and a vision for a cleaner and more sustainable world led me to the creation of SOLHO in 2017.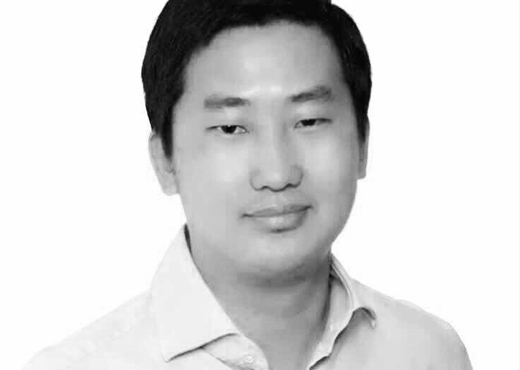 Zheng En
Managing Director, XCharge Europe GmbH
Mr. Zheng Fan finished his bachelor study at Shanghai Tongji University and master study at RWTH Aachen University in Germany respectively, both for Electrical Power Engineering. He was involved in the research work of grid connection study cooperated by FGH and SGCC CEPRI. Since 2011, he worked in DNV GL, Renewables Certification in Hamburg with the group of Grid Code Compliance. In 2014, he opened his own business in China named Beijing Energywende Co.,Ltd., active in the area of renewable integration, power market consulting and software R&D. He is member of China smart energy committee, founder of Sino-German renewable association, deputy secretary-general of Smart Energy Alliance and advisor of Asian Development Bank. He is now the Managing Director of XCharge Europe GmbH, responsible for developing European EV charging market. XCharge can give innovated IoT solutions with both charging infrastructure and software cloud solution.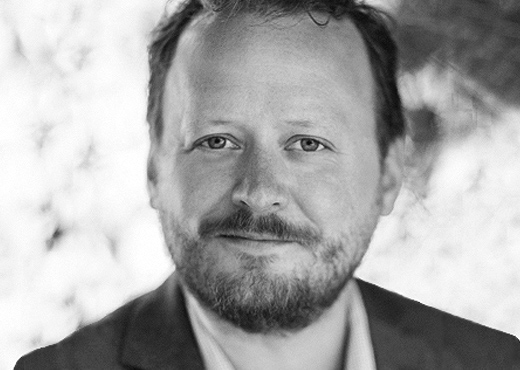 Chad Frischmann
Vice President & Research Director, Project Drawdown
Chad Frischmann is the Vice President & Research Director at Project Drawdown, where he leads the Drawdown Coalition, Senior Research Team, and Fellowship Programs. Chad is the lead researcher and principal architect of the methodology and models used in Drawdown and all related publications. With an interdisciplinary background in public policy, sustainable development, and environmental conservation, Chad brings over 17 years of experience in program management and strategic leadership to the team. He has been with the organization since its inception in 2014, working as both head of research and partnerships. Previously, Chad was the Senior Program Officer at The Europaeum, an association of leading European universities; taught at the University of Oxford and the University of California at Berkeley; and worked as a consultant and researcher for numerous organizations, from small grassroots non-profits to UN agencies such as UNESCO and the International Fund for Agricultural Development. He holds a master's degree in Public Policy from the University of California at Berkeley, a master's degree in Art History from the University of Oxford, and a B.A. in International Affairs from George Washington University.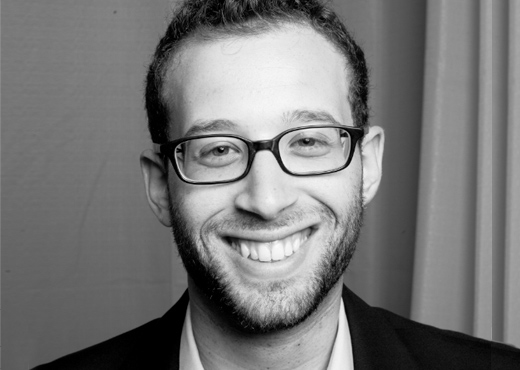 Matt Goldberg
Fundraising and Partnerships Manager, BioLite
Matt oversees fundraising, partnership development, and grant implementation efforts at BioLite—a clean energy company that designs and manufactures products that transform the way off-grid households cook, charge devices, and light their homes. A graduate of the London School of Economics, Matt is dedicated to market-based interventions to expand clean energy access and combat climate change. Matt has previously worked as a researcher and policy analyst focusing on the role of non-state actors in international and national climate policy. At BioLite, Matt has made the leap from analysis to implementation and hasn't looked back. His work as an energy policy analyst has been covered in the New York Times, the Washington Post, and Forbes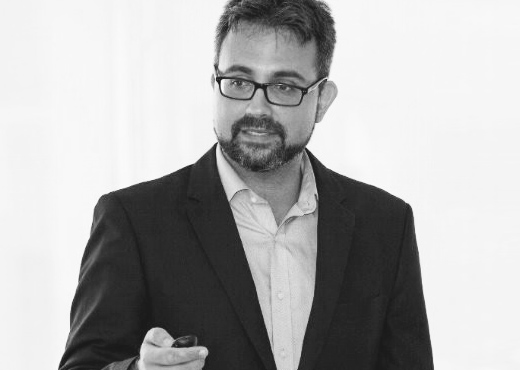 Raúl Falcón Gracia
Founder and CEO, Brinergy Tech., S.L.
Raúl, Industrial Engineer by the University of Las Palmas de Gran Canaria (Spain), is the founder and CEO of Brinergy Tech., a company developing and providing the most efficient and scalable water treatment systems. Brinergy own and collaborative developments (Stanford University, among others) provide novel high-performance low-energy scalable and compact systems for water treatment (desalination, waste water treatment, and ions removal) based in capacitive desionisation technology (CDI). Raúl was previously Director of Engineering and Operations at EMALSA, a large Spanish water company, leading technical teams and the operation of three water treatment plants. Raúl has over ten years of experience in design, management, and optimization of water treatment plants.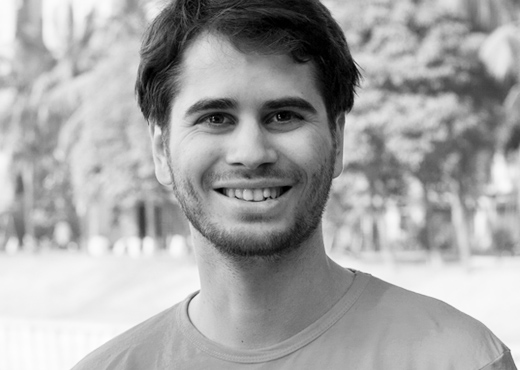 Dr. Sebastian Groh
Managing Director, SOLshare Ltd.
Dr. Groh is a 2013 Stanford Ignite Fellow from Stanford Graduate School of Business (USA) and holds a PhD from Aalborg University (Denmark) and the Postgraduate School Microenergy Systems at the Technische Universität Berlin where he wrote his thesis on the role of energy in development processes, energy poverty and technical innovations. He published a book and multiple journal articles on the topic of decentralized electrification in the Global South. Since 2014, Dr. Groh has been working as the CEO and co-founder of SOLshare Ltd. and is an assistant professor in the Business School of North South University in Dhaka (Bangladesh). On behalf of SOLshare, he received the Intersolar Award for Outstanding Solar Businesses, the UN Momentum for Change Award, both in 2016, as well the 2017 Start-Up Energy Transition Award by the German Energy Agency (DENA) and the 2017 UN DESA Powering the Future We Want USD 1M Energy Grant, along with Grameen Shakti from Bangladesh. Dr. Groh was further selected into the SE100 2017, a list of the top 100 Social Enablers around the world. SOLshare has created a revolutionary new approach to bring affordable solar electricity to everyone in Bangladesh and beyond through its peer-to-peer solar energy trading platforms based on distributed ledger technology. SOLshare is at the brink of creating the next generation of electricity grids. The company pioneers a micro-energy transition model 3.0 by interconnecting solar home systems, monetizing excess solar energy along the value chain in real time with mobile money and empowering communities to earn a direct income from the sun.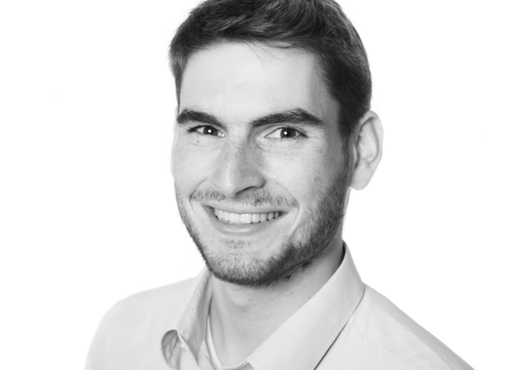 Christoph Göller
Co-Founder, Coolar
Christoph is a co-founder of Coolar, a Berlin start-up that develops sustainable and electricity-free cooling systems for storing lifesaving medicine and vaccines at remote health facilities in developing regions without reliable electricity. The Coolar system turns the root cause of the problem of overheating pharmaceuticals - heat from the sun - into the solution, by powering its cooling with solar thermally heated water instead of electricity. Before joining Coolar in 2014 Christoph worked for Robert Bosch GmbH in Taipei where he worked on marketing a variety automotive parts - including compressors for cooling applications - to the Asia Pacific region. During his studies he spent some time in China, where he was confronted with the adverse environmental effects of economic success and convinced of the absolute necessity of making human social and economic activity ecologically sustainable.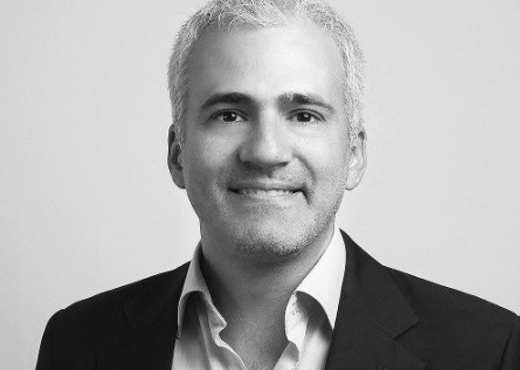 Dr. Liran Katzir
CEO & Co-Founder, Volex Power
Dr. Liran Katzir started his professional career at Saifun semiconductors in 2003, working as a Hardware engineer. In 2005 he joined the R&D team at Applied Materials, where he held several positions over the years. In 2011, Liran joined the promising Electric Vehicle Infrastructure startup better-place as an R&D manager and headed the international standardization department, During this time Liran participated in co-drafting new international standards for Electric vehicle charging and control. In 2016, Dr. Katzir co-founded Volex Power and is the CEO ever since. In parallel to his work in the industry, Liran is an active member of the Israeli IEEE section where he hold several position such as a member of the governing body committee and the treasurer. Liran Holds a PhD from Tel Aviv Univeristy.
Danny Kennedy
Managing Director of California Clean Energy Fund
Danny Kennedy is a pioneer in clean energy investment and innovation, managing director of the California Clean Energy Fund, and president of CalCharge, a membership consortium that drives breakthroughs in energy storage technology. In 2007, Mr. Kennedy co-founded Sungevity, Inc., the country's largest privately held solar company. He also co-founded Powerhouse, the only incubator and accelerator focusing solely on supporting solar entrepreneurs. Mr. Kennedy serves on the boards of VoteSolar, the Solar Foundation in Washington, D.C., and several solar startups, including Powerhive in Kenya and Sunergise in Fiji. He is the author of the clean energy manifesto Rooftop Revolution: How Solar Power Can Save Our Economy—and the Planet—From Dirty Energy. Working in collaboration with other groups, he spearheaded Sungevity's Solar on the White House campaign, which resulted in the Obama administration's decision to place solar panels on the First Family's residence.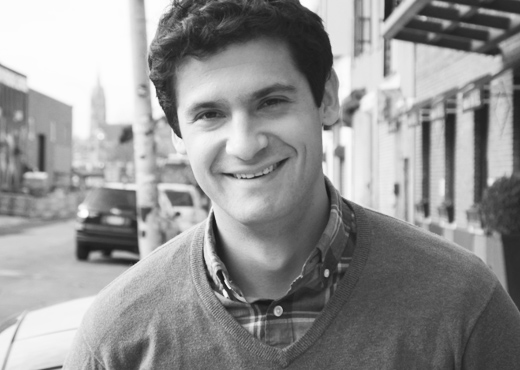 Scott Kessler
Director of Business Development, LO3 Energy
Scott Kessler is the Director of Business Development for LO3 Energy in Brooklyn NY. He is responsible for educating utilities and retailers on how transactive energy and distributed energy marketplaces are creating new opportunities and business. He previously lived in San Francisco and worked for TRC Energy Services as a consultant, primarily focused on working with west coast utilities to implement energy efficiency programs, integrate renewables, and assess their impact across the grid. Prior to his time in the Bay Area, Scott lived in NYC working at NYSERDA and Connecticut Light and Power. He received his Bachelor's degree in physics from Middlebury College in Vermont and has a Master's in Engineering from the University of Maryland.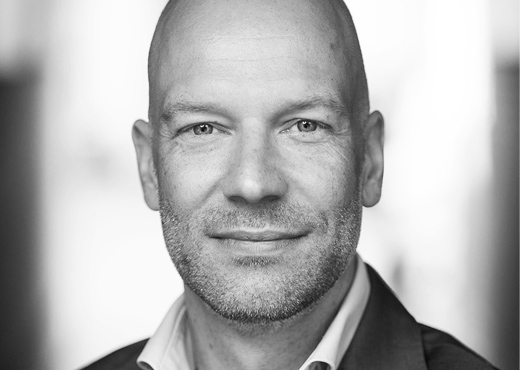 Dr. Tom Kirschbaum
Co-Founder and Managing Director, door2door
Dr. Tom Kirschbaum is the Co-Founder and Managing Director of door2door, Germany's leading mobility startup. The tech company provides a platform to cities and transport companies, enabling them, for the first time, to autonomously and independently operate new mobility services (on-demand rideshare shuttles) – embedded into existing public transport infrastructures. Tom is among the strongest influencers in the German mobility and startup industry and an advocate for the ongoing dialogue between industry leaders, politicians and decision makers to create the right regulatory frameworks for new mobility services. He is a member of the Board of the German Startups Association where he represents the Association's 'Future Mobility' task force. Furthermore, he was appointed as a member of the 'Young Digital Economy Board' advising the Federal Minister of Economic Affairs and Energy in Germany. Tom is a fully qualified lawyer and trained banker, and earned his PhD in Corporate Law at the University of Bonn in 2005.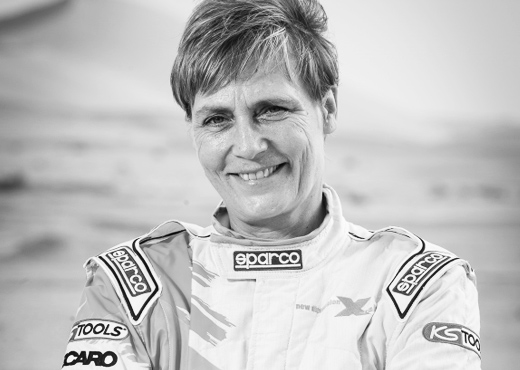 Jutta Kleinschmidt
Founder, Green Energy Wallet & Rallye Dakar Winner
Jutta is one of the most successful women in global motorsport. She could be referred to as "The Dakar Queen", having created motor sport history with her triumphant victory in the 2001 Dakar Rally, and at the same time blowing away the myth that men are the best drivers. Ever since then, awards and honours have poured in for the charismatic female driver who has now become a motor sport icon and has changed the face of male dominated sport. After completing her physics degree she worked six years as an engineer at the research and development department in the automotive industry. Her racing career started on motorcycles before she changed to four wheels. During her motorsport career she became involved in the development of the most successful rally cars. In addition to motorsport, Jutta loves all manner of challenges. She participated by bicycle in the Race Across America and has a helicopter license. After 17 Dakar participations with six Top-5 finishes in the overall standings, Jutta Kleinschmidt today passes on her experiences as a highly seasoned and experienced keynote speaker. To complement this, she wrote her book "Mein Sieg bei der Dakar". In the last years, Jutta Kleinschmidt has remained true to motor sport, with regular participations in 24-hour races, for example at the Nürburgring or in several off-road rallies. In 2015 Jutta has lunched the "WIMC-QMMF Women's Cross Country Selection", a race driver selection program to encourage more women into Cross Country motor sport. In 2016 Jutta Kleinschmidt has developed a new race buggy together with a very successful German team. To make this car competitive she raced in the FIA World Cup for Cross-Country Rallies. She even has led the 2016 FIA World Cup for Cross-Country Rallies (2WD Trophy) until the project was finished. She finished the season 2016 as vice champion with only 3 participations of 8 FIA World Cup Events.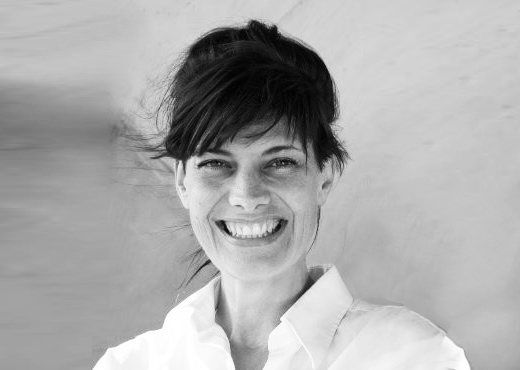 Angela Kreitenweis
Expert for AI & Blockchain ecosystems
Angela is an expert for AI & Blockchain ecosystems and business development. From 2016 to 2018 she joined innogy Innovation Hub and set up the Berlin activities in venture development and startup investments from scratch. Since 2017 she works with idalab Berlin driving development of AI & data business models for and with clients e.g. in health and real estate. In the past she worked for clients like BMW, SAP, audible or Telefónica in order to develop new business models, pilot new technology or set up collaboration with startups. Her areas of interest are AI governance, decentralized economies and time traveling.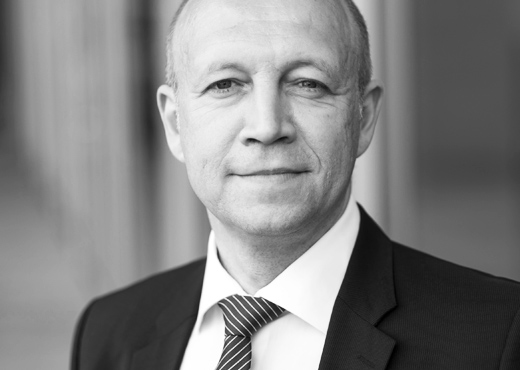 Andreas Kuhlmann
Chief Executive, German Energy Agency (dena)
Andreas Kuhlmann was appointed dena's Chief Executive in July 2015. Among others, the graduate physicist has held positions at the German Association of Energy and Water Industries (BDEW), the German Embassy in Stockholm and the European Parliament, the German Parliament and the Federal Ministry of Labour and Social Affairs. Andreas Kuhlmann (born in Recklinghausen in 1967, catholic, married, one daughter) majored in physics and minored in economics at the universities of Bonn, Heidelberg and Corvallis (USA). He started his career at the Institute of Environmental Physics at Ruprecht-Karls University in Heidelberg. As a next step, he worked as a consultant and office manager at various political organisations and establishments, including the Environmental Committee of the European Parliament, followed by the SPD party, the SPD parliamentary group and the Federal Ministry of Labour and Social Affairs. In 2007, Mr Kuhlmann joined the German Embassy in Stockholm where he was in charge of the department for social matters and, temporarily, the economics department. Upon his return from Sweden in autumn 2008, he was appointed office manager of the SPD party leader Franz Müntefering. Two years later, in 2010, he became Director Strategy and Politics of the BDEW where he managed the Politics and Economics departments. In this position, he was responsible for the association's strategic and political development as well as its communications with politics, business and the public. He was furthermore in charge of coordinating all activities relating to the energy transition, the positioning of the energy industry in matters of the future electricity market design, the conceptualisation and processing of energy industry data, analyses and scenarios and of future fiscal issues surrounding the energy transition.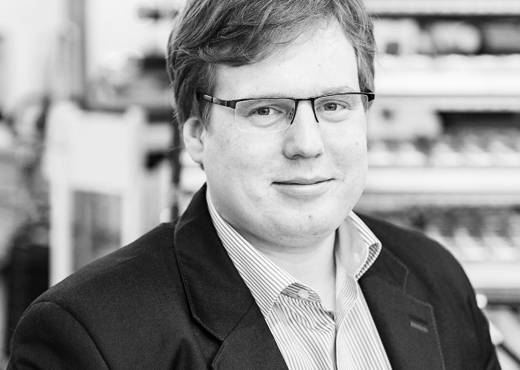 Taavi Madiberk
CEO & Co-Founder, Skeleton Technologies
• Co-Founder of Skeleton • Former Chairman of the Supervisory Board of Estonian Railways • Serial entrepreneur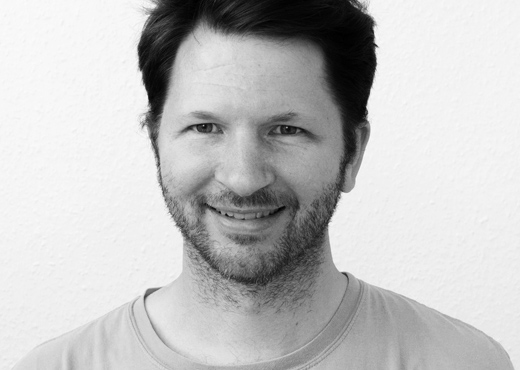 Trent McConaghy
Founder & CTO, Ocean Protocol | BigchainDB
Trent McConaghy did AI research for two decades, including machine creativity and AI to help drive Moore's Law, via two startups (both acquired) and a PhD. For the last several years he's worked on blockchain, focusing on democratizing data via Ocean decentralized substrate for AI data & services, BigchainDB decentralized database, and advising the Estonia E-residency program.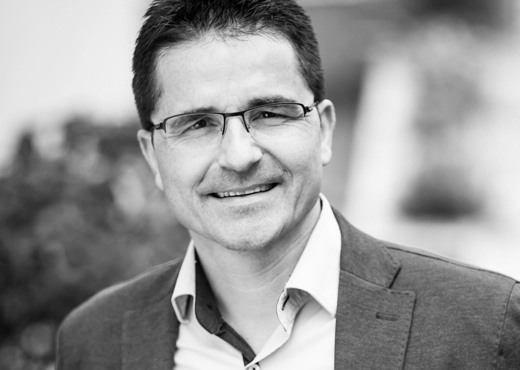 Petr Mìkovec
Co-founder & Chairman of the Board, Inven Capital
Petr Míkovec is Managing Director and co-founder of INVEN CAPITAL where he is responsible for overall fund strategy including fundraising, deal sourcing, investment process and portfolio value enhancement. Petr was directly responsible for the successful raising of EUR 50 million from the European Investment Bank, investments into sonnen https://www.sonnenbatterie.de/en/start, tado° https://www.tado.com/de/ and Cloud&Heat technologies https://www.cloudandheat.com/de where he serves as an Advisory Board Member. In addition to this, Petr represents INVEN at the Corporate Club of Environmental Technologies Fund based in London. Petr has over 10 years of experience in the Energy sector, and over 5 years in Investment Banking. Prior to joining INVEN, Petr worked at various positions in CEZ a.s. where he, as Corporate Development Director, implemented the corporate venture fund as one of the key building blocks of CEZ group strategy and raised EUR 190 mil from CEZ group. He introduced the scenario approach to valuations and supervised/led valuations of large investments and divestments between EUR 100 million and EUR 1 billion. Prior to his energy career, Petr worked as the Head of Online Business at Patria Finance (leading investment bank in CZ, member of KBC Group), where Petr turned firms Patria Online and Patria Direct to profitability within two years. Petr holds a Master's Degree in Finance and Managerial Information Systems at the University of Economics in Prague. He graduated with the highest GPA in his class and completed an eight month Professional Diploma Program in Business administration, including taking part in an International Internship program as equity analyst at Technovision management fund (hedge fund based in Los Altos Silicon Valley) at UC Berkeley XT (California).
Julia Padberg
Investment Manager, SET Ventures
Julia is Investment Manager at SET Ventures. She concentrates on deal flow sourcing, DD and portfolio management and serves as board observer at Energyworx and GreenCom. Formerly, she worked in investment banking and consultancy.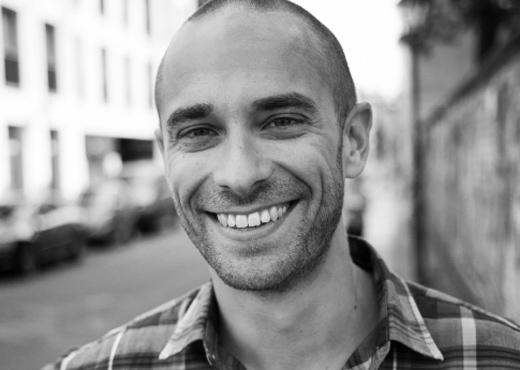 Christian Rauch
Founder, STATE Festival
"With the accelerating impact of technological innovations, Christian Rauch is committed to finding new ways to connect people with science and develop positive future visions. After a PhD in Applied Physics and working in academic research and technology transfer, Christian has founded STATE Festival with the mission to to explore current developments in science and technology where cutting edge research transforms society. Christian has initiated and worked with several grass-roots science initiatives, is lecturer at the European Center for Executive Development (CEDEP) and ambassador for the IBM Watson AI XPRIZE."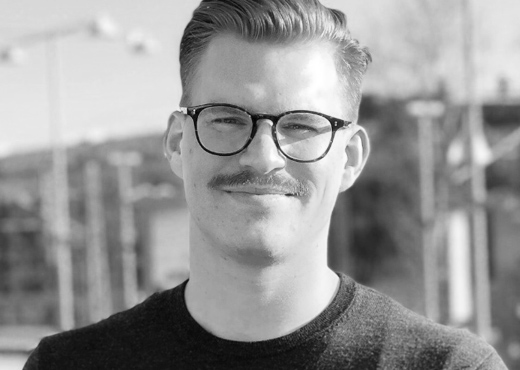 Fabien Sauthier
Business Development & Finance, MotionTag
Fabien Sauthier is responsible for the business development at MotionTag, where meeting and collaborating with tomorrow's smart city stakeholders is a center point of the Berlin-based company. His passion for mobility and providing better travel experiences to people is complemented by his background coming from the banking sector and a Master in Finance at the University of St. Gallen in Switzerland.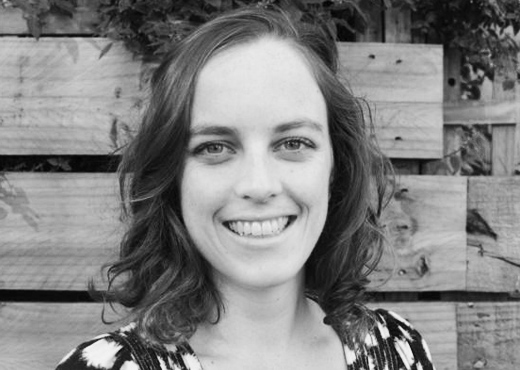 Alexie Seller
CEO & Cofounder, Pollinate Energy
Having always had a passion for low-carbon energy, Alexie graduated from Mechanical Engineering where she focussed on renewable, particularly tidal energy. Following this she worked as a project engineer at Australia's Nuclear Science and Technology Organisation, exploring nuclear technology and design as a young graduate, and at AGL as a retail business analyst resolving issues in the consumer energy market. Throughout her studies and professional life, Alexie has also held multiple local and international community leadership roles, culminating in a position as Energy Hub Coordinator for Engineers Without Borders in 2012, which sparked her passion for improving energy access in the developing world. Alexie is now co-founder and CEO of Pollinate Energy, which brings life-changing products to people who need them most, the families of India's city slums. Pollinate Energy also provides leadership training to emerging leaders and social entrepreneurs from around the world to further promote the impact of this work.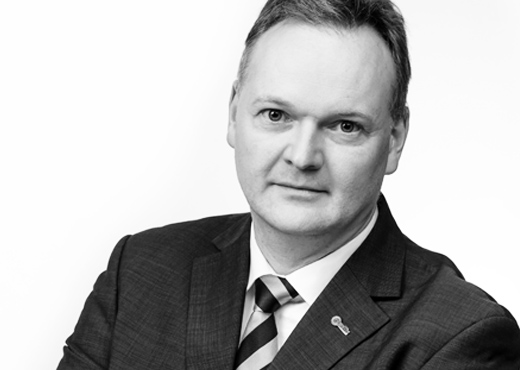 Burkhard Stork
Executive Director, German Cyclists' Association
Burkhard Stork is executive director of the German Cyclists' Association ADFC – with more than 165,000 members the world largest association for cycling advocacy. The ADFC promotes bicycle use in all societal areas such as individual transport, logistics and tourism. Burkhard Stork is one of the leading advocates for urban cycling - promoting safe and attractive bike infrastructure for all at the national and international level. Stork (*1972) is a catholic theologian by training. Previous to his position at the ADFC Stork managed a large German patient association. Stork is married, a father of three and lives with his family in Berlin.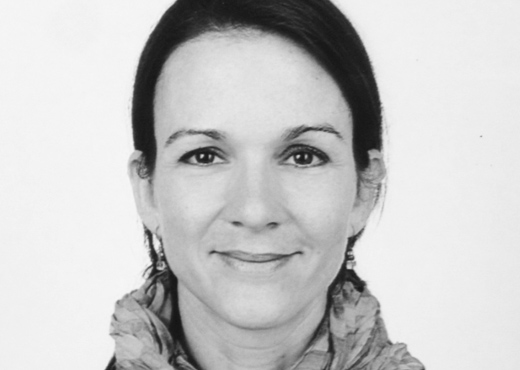 Tina Zierul
Senior Director Public Policy, Chargepoint
Tina is responsible for ChargePoint's political relations in Germany and supports the Brussels liaisons. She has been a member of Germany's National Platform E-Mobility since 2011 and headed the Working Group on Charging Infrastructure and Grid Integration during her time with German utility E.ON until last year. With her Masters in Energy Economics and Journalism, she has worked as a spindoctor and project manager for German utilities E.ON and RWE and for the Federal Foreign Office for 15 years. She covered renewable energy policy, climate change and since 2010 is an EV enthusiast e-biking to official meetings if possible.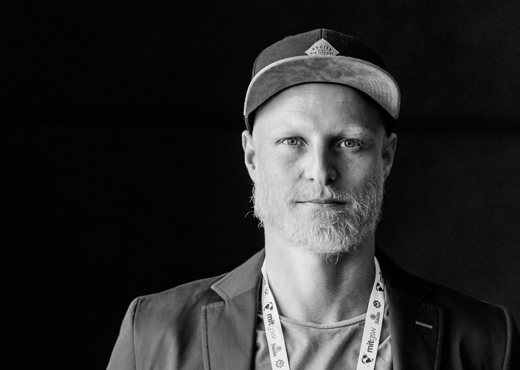 Christian Huder
Founder, innergy.berlin
Christian founded innergy.berlin in 2013 which is a consultancy specialized in innovation management in the field of energy, clean tech and digitalization. His preferred method to bring innovation to life is building start-ups, whose development he is supporting in many ways. Among them are company builder activities, jury and mentor roles in many accelerators and start-up competitions, as well as corporate start-up collaboration and ecosystem development. He furthermore helps start-ups to receive financing and acts as an angel investor. Together with DENA he is currently bringing the second edition of the global Start Up Energy Transition Award to life. Beyond that, his recent main project has been building the innogy Innovation Hub in Berlin as well as scouting and investing in early stage startups. His current passion is the Token Economy, because blockchain based tokens are enabling whole new business models and incentive architectures, that can be a crucial building block towards a sustainable economy that we need to prevent climate change.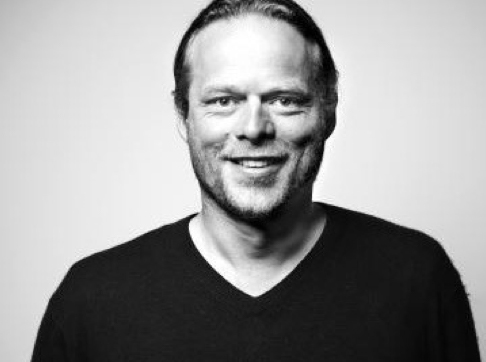 Dr. René Mono
Chairman, 100 Prozent Erneuerbar Stiftung
Rene joined 100 Prozent Erneuerbar Stiftung in 2011 as its managing director and was appointed executive board member in 2015. In addition, he is a board member with Bündnis Bürgerenergie and Veolia Stiftung and a project consultant with the independent think tank Stiftung Neue Verantwortung. After graduating in communication science, he worked in public affairs in Chile and Côte d'Ivoire. From 2004 until 2011, he worked for Ketchum Pleon in Berlin und Bruxelles, first as a communications consultant before becoming board member and manager of global energy-practice. He holds a PhD in communications and has published numerous articles, including on European energy policy.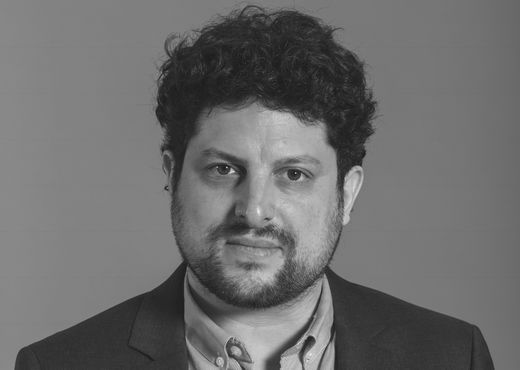 Dr. Elad Verbin
Founding Partner, Berlin Innovation Ventures
Dr. Elad Verbin is a Berlin-based Computer Scientist, specializing in blockchain, algorithm engineering and predictive modeling. He is a founding partner in Berlin Innovation Ventures, a Berlin tech VC fund run solely by R&D experts, focusing on early-seed investments into algorithm-based ventures. At BIV, Elad is working to revitalize the original purpose of risk capital -- to grow cutting-edge algorihmic innovation into defensible tech-based unicorns. In Blockchain space, Elad works on blockchain filesystems, governance, and macro-cryptoeconomics among others. His interest lie in Computer Science, Economics, Public Policy, and Futurism. Elad received his Ph.D. in Computer Science from Tel Aviv University.
Driving Energy Transition through Tokens and Coins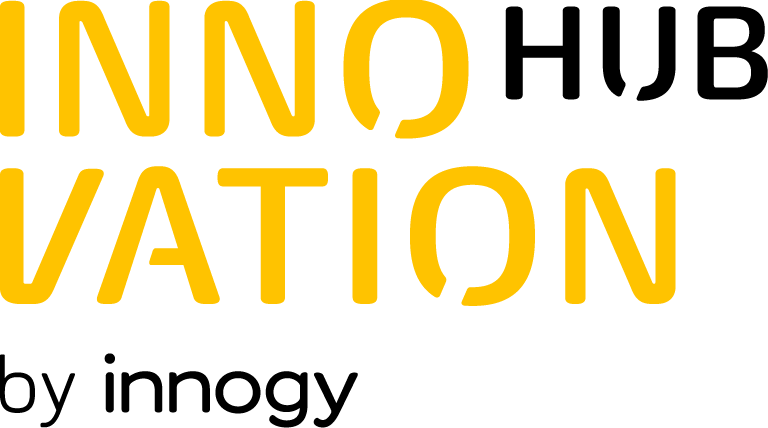 Cryptocurrency tokens are a tool to holistically design a market and influence participants' behaviour. What a chance for energy transition! You can incentivize beneficial behavior. You can sanction bad actions. However token design is about handling complex systems. And since this is very new, knowledge and in particular long-term experience with tokens is quite scarce. In our workshop we'll take a look at existing token designs. How have founders of successful blockchain companies designed their token model? We'll discuss this with experts in game theory, psychology and regulation. The following companies will join our workshop: Neufund (Financing of companies/assets via Tokens), WePower (Financing of assets and utilization of energy via Tokens), LO3 (Provision of reserve/ balancing power via Tokens/ Blockchain).
Hybrid Solar & Digitized Services for accelerating the energy transition
Workshop 1: Farewell fossils (?) - Hybrid systems win: System design and operational strategies for Solar PV, Battery and/or Diesel integration
Workshop 2: Operational services for Solar, Wind & Storage facing the power of digitization: measure, transmit, monitor, gather, analyze, derive actions & implement improvements.
Energy networks - the backbone of the energy transition

With the EU setting ambitious targets to transform the energy system, both new opportunities and challenges arise. On one hand, the fast growth of energy production from renewable energy sources offers new economically attractive opportunities. On the other hand, it creates technological and financial challenges for a number of players, including network operators.
At our workshop, we will travel to the near future. Focusing on three real examples, we will present a challenge that network operators are currently facing: the costs and delays associated with conventional network reinforcements prevent economical connection of renewable generation into the energy system. With support of energy experts from E.ON, we will then work in groups to solve how the integration of renewables could speed up, remain affordable, benefit the communities around it and create new opportunities. The workshop will finish with short presentations of bought and on-the-spot developed solutions and awards for the most innovative ideas.
Startup Pitch Stage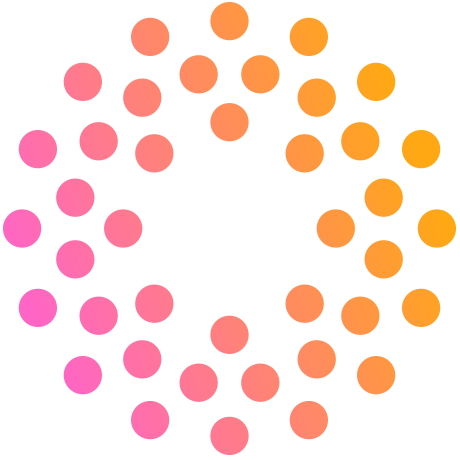 All startups participating at Tech Festival have the chance to pitch at our pitch stage @Palais. In case you register in time, we will set the stage for you and give you 3 minutes to convince the audience about your business idea. Take advantage of the community at Tech Festival and register now (start-up ticketholders only)
SET Lab
The SET Lab is dena's newest format in their efforts to boost innovation in the energy sector. Supported by the Federal Ministry for Economic Affairs and Energy (BMWi), the SET Lab provides start-ups with the opportunity to discuss the existing regulatory framework in the German energy sector with experts from dena, the responsible representatives within the ministries, and other stakeholders interested in cooperation. The goal of the SET Lab is to raise awareness about regulatory issues which hold weight for the future development of businesses and the existing regulatory framework.
Startup-Speeddating
Make the most of your visit to the Tech Festival 2018! With the Tech Festival Startup-Speeddating we will support you in your search for new investment opportunities and connect you with the right cooperation partners. The SET Initiative organizes the Startup-Speeddating 2018 in cooperation with Energieloft.
Investors: meet the most promising start-ups in your fields of investment.
Founders: receive a 1:1 feedback on your pitch (deck) and improve even faster!
Investors: have direct access to pitch decks, founders and detailed information of the start-ups.
Founders: meet strong investors with a broad expertise in cleantech.