Tech Festival 2019
Tech Festival
The Tech Festival 2019 brought together an international group of stakeholders working on innovation within the energy transition for the 3rd time. The one-day event allowed participants to access the best start-ups and outstanding entrepreneurs across a dynamic exhibition space, silent pitching, workshops, thought-provoking panels and inspiring keynotes.
700+ participants
200+ energy start-ups
30+ energy accelerators
Top keynotes and panels
Peer-to-peer matchmaking
Silent pitch stage
Corporate workshops
High-Level evening reception
Location: Westhafen WECC
Located within Berlin's largest commercial port, the Westhafen Event and Convention Center (WECC) will host the 2019 Start Up Energy Transition Tech Festival. The Westhafen ("Western Harbour") covers 430,000 m2 behind the freight yard between Beusselstrasse and Westhafenstrasse. This huge inland port is connected by the Berlin-Spandauer Schifffahrtskanal and the Westhafenkanal to the Oder and Elbe rivers. The monumental size of the port and the sophisticated technical concept of the port facilities testify to its importance for Berlin industry in the twentieth century. Having started operations in 1923, the Westhafen was an important location for the emerging industrial city of Berlin. With that, it served as a perfect location to discuss the directions that our future industrial and technological growth will take.
More on the location here.
Speakers 2019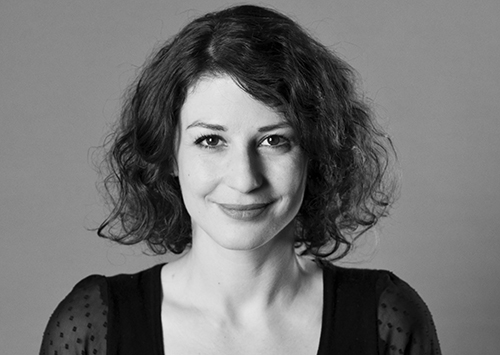 Geraldine de Bastion (Moderation)
Founder, Konnektiv
Before co-founding Konnektiv, Geraldine worked as a consultant for information and communication technology and new media for development in Sub-Saharan Africa. She has worked for various governmental organisations, NGOs, and businesses focusing on digital media and communication strategies, as well as project management, event organisation, and moderation. Geraldine is also the founder of the Global Innovation Gathering, a network of grassroots innovators, social entrepreneurs, founders, and managers of makerspaces, hackerspaces, and innovation hubs. In addition she works with activists and bloggers around the world on digital rights issues. Geraldine works as a free curator and moderator for re:publica and other international events.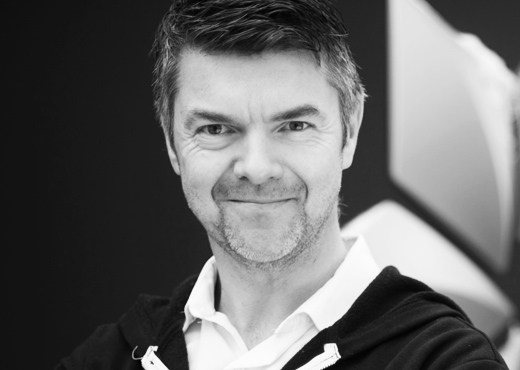 Audun Abelsnes
Managing Director, Techstars Energy
Audun Abelsnes is the Managing Director of Techstars Energy. For several years, Audun Abelsnes has been responsible for the master-level course "New Venture Creation" (5th year) at BI Norwegian Business School (one of the Top30 business schools in Europe). He also founded and sold one company and he has been instrumental in funding and scaling up a medical diagnostic company. Audun has spent several years in PWC management consulting and holds Master of Science in International Marketing from BI Norwegian Business School and City University in London.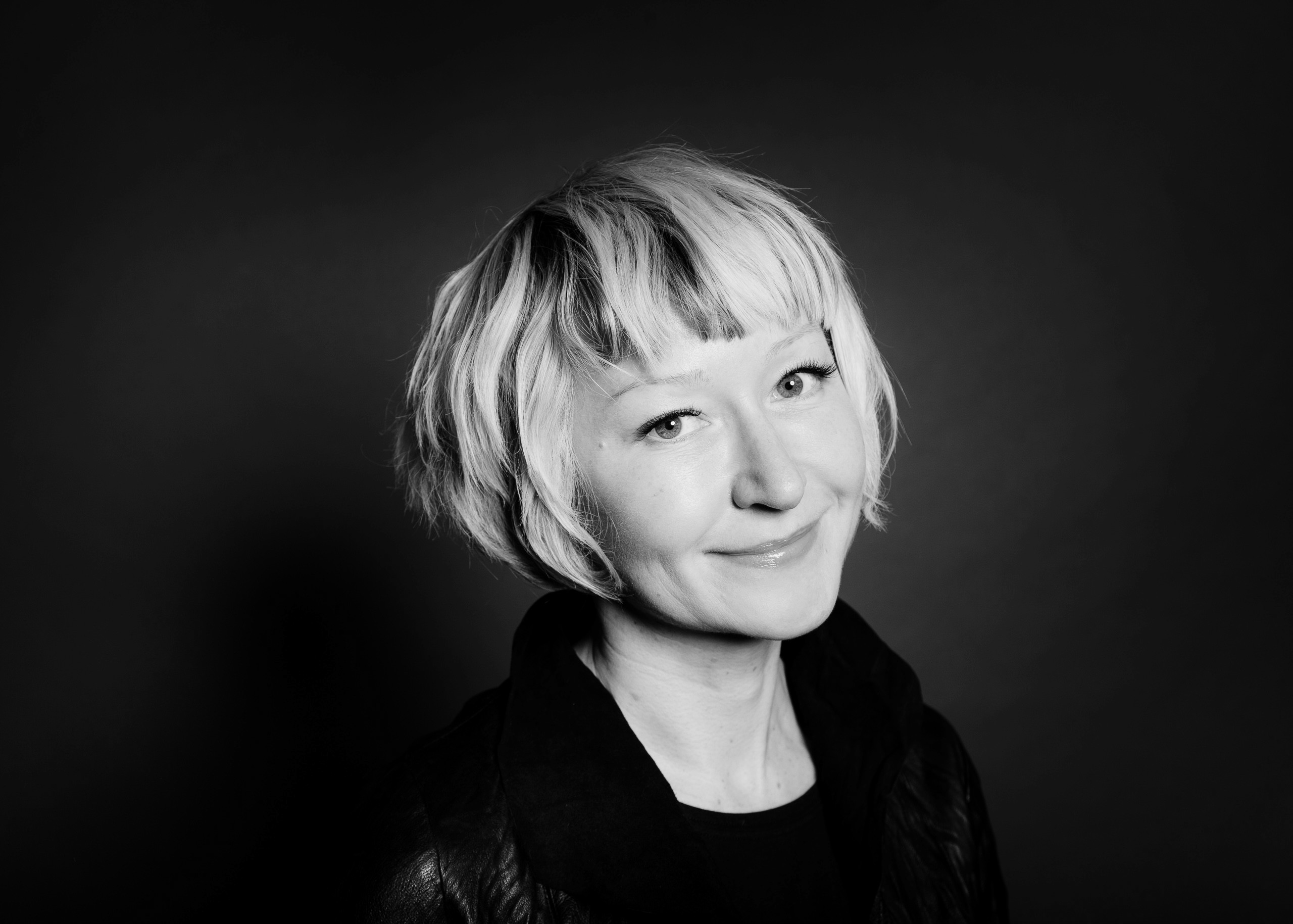 Zoe Adamovicz
Co-Founder & CEO, Neufund
With a diverse academic background spanning computer science, sociology, and Ayurvedic medicine, Zoe is a pioneering tech entrepreneur, serial founder and CEO. Over the past 20 years, she has co-founded multiple startups, raised countless rounds of venture capital, and driven a number of exits. Her most recent venture, Neufund.org, is a fintech firm for securities tokenization that aims to democratize access to global innovation capital. The venture has raised 7 million USD and deployed 20 million USD to date through its groundbreaking blockchain platform. A mindful entrepreneur and leader, Zoe believes that every founder's fundamental duty should be to avoid the weaponization of technology at all costs. Named by Forbes as one of 2018's five female rock stars in blockchain, Zoe has been profiled in a number of high-profile publications. She's also a frequent guest on the international speaking circuit, a lecturer at SGH University, a startup mentor at Gaza Sky Geeks technology accelerator, and a trained yoga teacher.
David Addison
Manager, Earth Challenge, Virgin Group
David works in the head office of the Virgin Group. He manages the Virgin Earth Challenge, and also works with colleagues on a range of advocacy, cleantech, climate action, energy, environmental and resource innovation projects and ventures as part of the group's purpose team. David is an advisor to the non-profit Carbon180, and to Nori: a Seattle-based venture building a progressive marketplace to clean up carbon emissions. He is part of the community of advisors to Project Drawdown; and also advises a number of other emerging initiatives working to restore and revolutionise our relationship with the carbon cycle. David was a member of the review panel for the UK Government's £8.3 million Greenhouse Gas Removal research initiative; and was formerly Vice Chair of the Board of Directors for Student Energy: a global charity inspiring the next generation of leaders to unlock a sustainable energy future. He has a BSc in Geography from the University of Sussex, and an MSc in Environmental Technology from Imperial College London.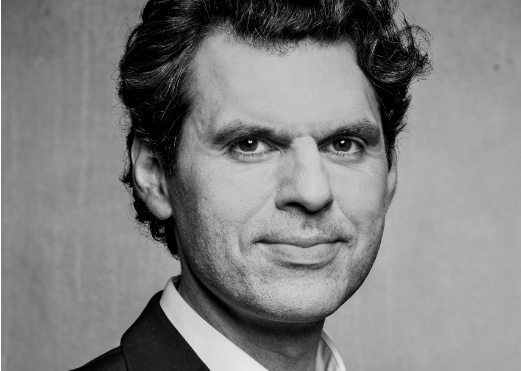 Ali Aslan
TV-presenter & Journalist
Ali Aslan is an international TV presenter and journalist with over 20 years experience as a talk show host, news anchor, correspondent and moderator. His journalistic career spans three continents and includes work for CNN in Washington DC, ABC News in New York, Channel News Asia in Istanbul and Deutsche Welle TV in Berlin. An experienced TV anchor, Aslan hosted the international talk show "Quadriga" on DW which reached 200 countries and 90 million viewers each week. Aslan regularly moderates and emcees high-level international conferences and events around the world and has shared the stage with top world leaders and personalities, among others, Angela Merkel, Emmanuel Macron, Justin Trudeau, Bill Clinton, Recep Tayyip Erdogan, Sergey Lavrov, Christine Lagarde, Anders Fogh Rasmussen, Vicente Fox, Madeleine Albright, King Felipe VI of Spain, Crown Princess Mary of Denmark, will.i.am, Jane Goodall and Melinda Gates. Aslan studied International Affairs and Journalism at Columbia University and International Politics at Georgetown University. He is a Fellow of the United Nations Alliance of Civilizations (UNAOC) and a member of the Koerber Network Foreign Policy and the Global Diplomacy Lab. Aslan has been named a Young Leader by the BMW Foundation, the American Council on Germany, the Munich Security Conference, the German Marshall Fund, the Bertelsmann Foundation and the Atlantik-Bruecke.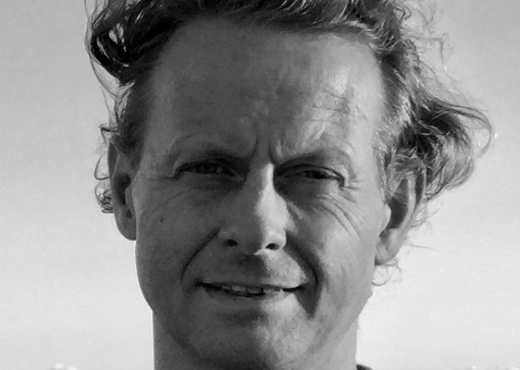 Bas Berends
Chief Partnership Officer, OffGridBox
Bas Berends has been with OffGridBox since July 2017. He is responsible for partnerships and business development. He raised more than USD 1 million for the company, from a variety of sources, including grants and debt-financing. He is passionate about helping to build a successful social enterprise, having an impact on access to energy and water, and women empowerment. Prior to working at OffGridBox, Bas was a Dutch diplomat for over 20 years. He previously worked as Environment Advisor to the United Nations in Albania, and as the head of the United States desk at the Netherlands ministry of Foreign Affairs. Other assignments have been at the Netherlands embassies in Paris and Beijing, and at the Africa Department in The Hague. Mr. Berends holds Master's degrees from the College of Europe (European Studies), the University of Amsterdam (International Relations) and the University of Sussex (Rural Development).
Freerk Bisschop
Program Director, Smart Energy, Rockstart
Freerk Bisschop has a vast experience in the energy industry. From strategy to implementation, on technology and markets, as advisor, manager and entrepreneur, with a strong focus on change towards sustainability. After 10 years' experience in management & business development he co-founded Planet B Ventures, a development company working with young & innovative technologies, companies and projects across Europe to turn them into commercially smart and strategically sound ventures, with a solid financial basis.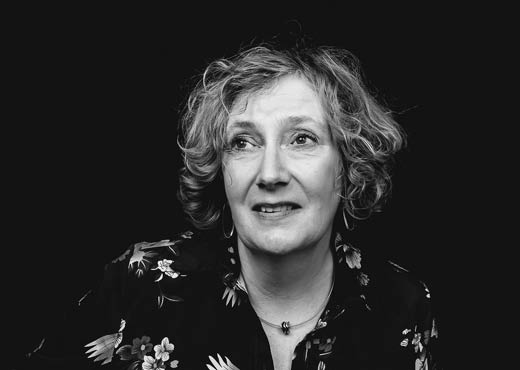 Renée Bruel
Director, Buildings, European Climate Foundation
Renée joined the European Climate Foundation late 2012 and now works in the Energy Systems team, where she oversees the work on EU public finance and decarbonizing heating in buildings. She is also responsible for the ECF work on implementation of energy efficiency legislation. Until late 2017, she worked in the Energy Efficiency Team, during which she co-founded and now sits on the board of Roenef, a consortium of Romanian based multinationals supporting better Romanian energy efficiency policies. She is also co-founder of the C4E Forum, a bi-annual conference and exchange platform for energy efficiency in Central and Eastern Europe. She is a member of the Steering Committee of the Coalition for Energy Savings, and sits on the board of EU-ASE, a consortium of leading multinational companies supporting greater EU political ambition for energy efficiency. Previous to joining ECF, Renée worked with the Dutch government, both at the national energy agency and the Ministry for the Environment. Topics included national and EU climate and energy policy. Renée has an MA in human geography from Utrecht University. She is a Dutch national speaker, and speaks English and Spanish and basic French and German. Personal interests include sailing, swimming, gardening and other outdoor activities.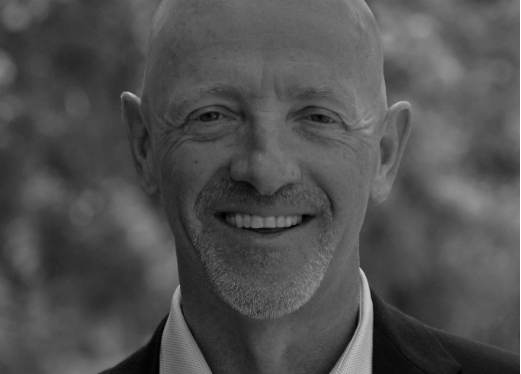 Iain Campbell
Senior Fellow, Rocky Mountain Institute
Iain Campbell is a Senior Fellow at the Rocky Mountain Institute (RMI) where he is dedicated to the identification and scaling of sustainable cooling solutions globally. He was the former Managing Director of the buildings practice at RMI leading the institute's efforts to decarbonize the built environment. Prior to joining RMI, Iain held various positions with Johnson Controls where most notably he led the Global Energy & Workplace Solutions business units. Previously, Iain has also served as the President of York International, Americas where he was responsible for the commercial and industrial HVAC & refrigeration businesses covering product development, engineering, manufacturing, sales and service within the Americas region.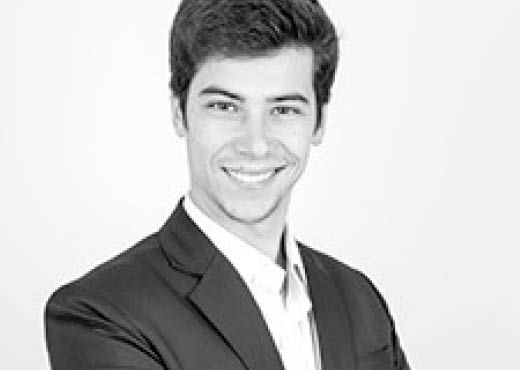 Joan Collell
Co-Founder & COO, FlexiDAO
Former Senior Associate Consultant at Bain & Co. with strategy projects in the Energy sector; Sales Associate at Google & International Marketing Intern at Henkel. Expertise in Customer Experience and Engagement. Joan has an MSc in Marketing Management and is a BBA graduate from the ESADE Business School.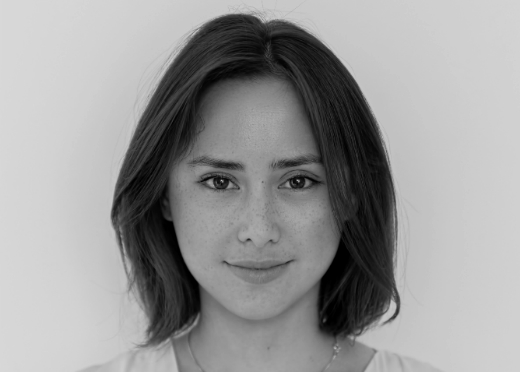 Vaitea Cowan
Co-Founder, Enapter
Vaitea Cowan and her cofounders created Enapter with the mission of making green Hydrogen cheaper than fossil fuels. The Enapter team does this by scaling onsite hydrogen production with a unique Electrolyser. Vaitea communicates the electrochemistry technology as a desirable solution and hires more women! As a Pacific Islander, Vaitea's personal mission is to bring Hydrogen technology to her home and other islands.
Dr. Antje Danielson
Director of Education, MIT Energy Initiative (MITEI)
Antje Danielson joined MIT in April 2016 after 8 years at Tufts University where she directed the Institute of the Environment and was an Assistant Professor in the Department of Public Health. She was elected President of the Council of Environmental Deans and Directors in 2012, and holds a number of board positions. Antje received awards from Harvard University and an Exceptional Contribution Award from Durham University. In 1999/2000 she co-founded the car-sharing company Zipcar.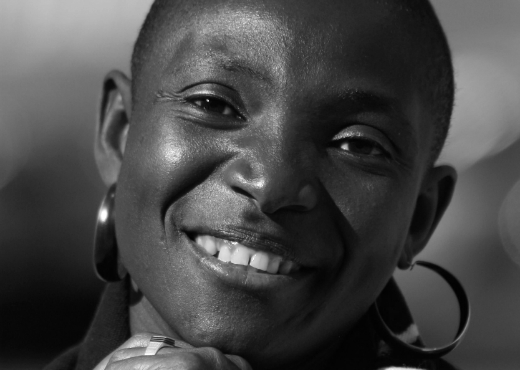 H.R.H. Princess Abze Djigma
Special Envoy of the President of Burkina Faso, for Resource Mobilization for SDG's and Climate Change
H.R.H. Princess Abze Djigma is a Mossi Princess from Burkina Faso and a direct descendant of Princess Yennenga, mother of the Mossi people and a famous warrior in the 12th century. She is chair of the H.R.H. Princess Abze Djigma Foundation as well as special Envoy of the President of Burkina Faso, for Resource Mobilization for SDG's and Climate Change. Furthermore, she is ambassador for Renewable Energy and Energy Efficiency of Burkina Faso, Deputy head of delegation of the COP23 and COP24 delegations of Burkina Faso as well as member of the African Union – European Union Digital Economy Task Force and member of the ECOWAS Centre for Renewable Energy and Energy Efficiency (ECREEE) Technical Committee. She is a Former Board Member of UNISDR Private Sector Alliance for Disaster Resilient Societies and President Senior Advisor External relations and Gender for the Center Region Council of Burkina Faso as well as a regular speaker at high level UN conferences representing the bottom of the pyramid and the informal sector. She founded AbzeSolar S.A, initiated and leads the 'MAMA-LIGHT® Initiative for Sustainable Energy", a worldwide program that provides access to affordable energy for women, small business and children. It empowers the informal sector, it drives the generation of new jobs and it creates a sound basis for gender equality and women empowerment. The program is selected by the United Nations as one of the 14 global breakthrough solutions for achieving the new Sustainable Development Goals. Additionally, she created the YAM® Token: a cooperative token within the 'MAMA-LIGHT® Initiative and initiated the Global Expertise Hub for the Informal Sector. The Hub works with and on behalf of the informal sector and facilitates their empowerment. It brings together the Bottom Up needs and challenges with the Top Down actions in a structured and integrated manner.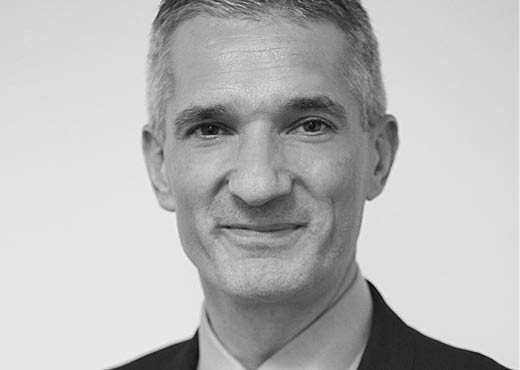 Christoph Frei
Secretary General & CEO, World Energy Council
Christoph Frei became the World Energy Council's Secretary General & CEO in April 2009 where he has led the further development of the world-renowned London-based organisation by strengthening its policy and business insight processes, including the Council's on-going World Energy Scenarios, Issues Monitor and Energy Trilemma flagship studies. He is a founding member of the Energy Web Foundation, a global non-profit organisation focused on accelerating blockchain technology across the energy sector and has an assignment as Adjunct Professor and Advisor to the President of the Swiss Federal Institute of Technology, Lausanne.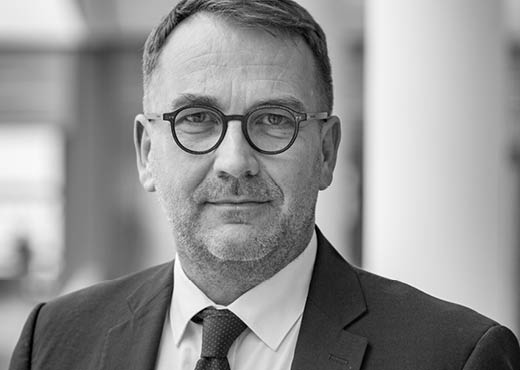 Martin Frick, Ph.D.
Senior Director Policy & Program Coordination, UNFCCC
Martin Frick oversees as Senior Director UNFCCC's work supporting the implementation of the Paris Agreement and climate action. He previously served as director for climate change at UNFAO. He was the German representative for human rights and humanitarian affairs at the UN General Assembly and served as the European Union's lead negotiator in the establishment of the UN Human Rights Council. As Ambassador to the international organizations based in Germany, he helped building up the UN's sustainability hub in Bonn. He holds a PhD in law and was a guest lecturer at the Hertie School of Governance in Berlin.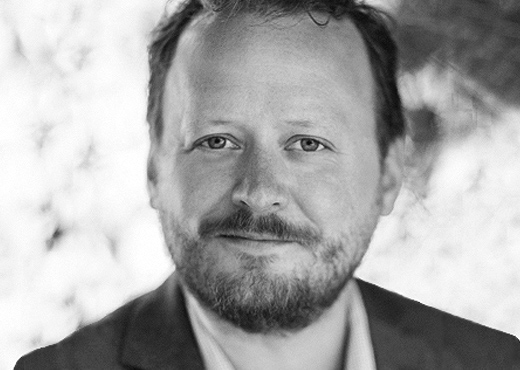 Chad Frischmann
Vice President & Research Director, Project Drawdown
Chad Frischmann is the Vice President & Research Director at Project Drawdown, where he leads the Drawdown Coalition, Senior Research Team, and Fellowship Programs. Chad is the lead researcher and principal architect of the methodology and models used in Drawdown and all related publications. With an interdisciplinary background in public policy, sustainable development, and environmental conservation, Chad brings over 17 years of experience in program management and strategic leadership to the team. He has been with the organization since its inception in 2014, working as both head of research and partnerships. Previously, Chad was the Senior Program Officer at The Europaeum, an association of leading European universities; taught at the University of Oxford and the University of California at Berkeley; and worked as a consultant and researcher for numerous organizations, from small grassroots non-profits to UN agencies such as UNESCO and the International Fund for Agricultural Development. He holds a master's degree in Public Policy from the University of California at Berkeley, a master's degree in Art History from the University of Oxford, and a B.A. in International Affairs from George Washington University.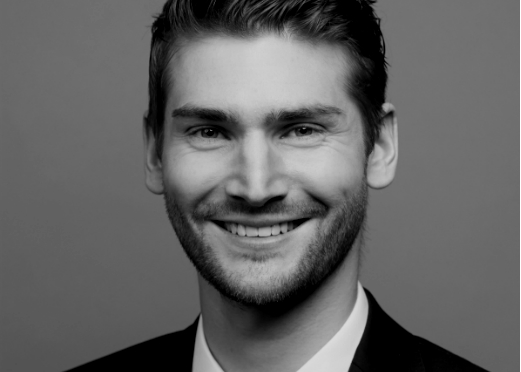 Janis Gummersbach
Project Manager Energy Technologies, Berlin Partner for Business and Technology
Janis Gummersbach is Project Manager Energy Technologies at Berlin Partner. He has six years of experience in supporting international companies when they are entering foreign markets. His main task is to facilitate the first steps of energy and cleantech companies in Berlin and to utilize and grow the extensive network of Berlin Partner to drive innovation in the city.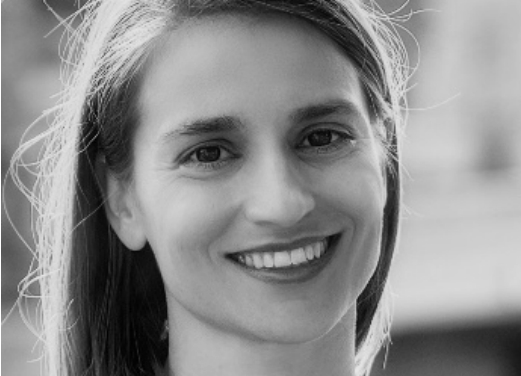 Nora Hesse
Senior economic advisor, Representation of the European Commission in Germany
Nora Hesse is a senior economic advisor at the Representation of the European Commission in Germany. She is responsible for the coordination of the #investEU campaign and the monitoring and analysis of macroeconomic and budgetary developments in Germany, in particular related to the European Semester for economic policy coordination. Nora's diverse professional experience includes positions as economic analyst at Directorate-General Economic and Finance of the EU Commission, deputy director of a think tank, assistant at the German Bundestag and jobs in private companies – both in Germany and in Bulgaria. She holds two Master degrees – in Economics and Politics and in International Relations – and has taught Economics and Intercultural Communication for several years in Berlin.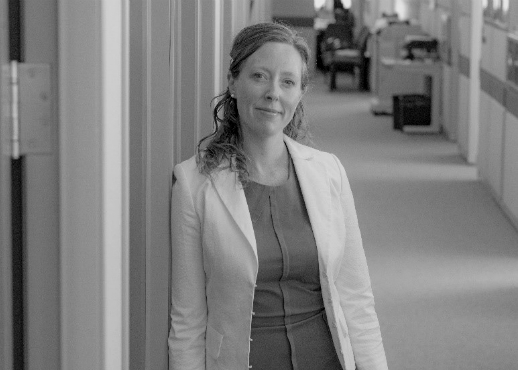 Annette Hollas
Chair, Clean Energy Education and Empowerment (C3E) Initiative
Annette Hollas is the Chair of the Clean Energy Education and Empowerment (C3E) Initiative, an initiative of the Clean Energy Ministerial that works to advance the participation of women in clean energy globally. Ms. Hollas is also the manager of an international team within the Energy Policy Branch at Natural Resources Canada. Since 2015, Ms. Hollas has led the Government of Canada's participation in the Clean Energy Ministerial. Previously, Ms. Hollas participated in United Nations Climate Change negotiations. Over the past 15 years, Ms. Hollas has held various positions across the Canadian public service related to energy, environment, climate change, and public health, with a strong focus on international relations in these areas. Ms. Hollas holds a Bachelor of Arts in Political Science (Wilfrid Laurier University, Waterloo, Canada) and a Graduate Diploma in Public Policy and International Development (Carleton University, Ottawa, Canada). In her spare time, Ms. Hollas volunteers with a parenting support program in Ottawa, Canada, designed to build healthier families and stronger communities.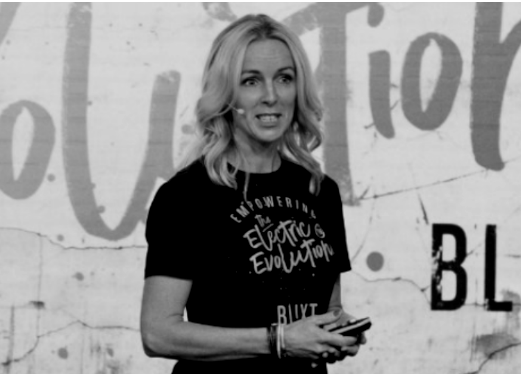 Charlotta Holmquist
Executive Chairman & Co-Founder, Blixt Tech
In 2019 Charlotta Holmquist was awarded No 1 Female Entrepreneur of the Year Globally by the UK rating institute Earlymetrics. During her 20 years as entrepreneur she has built several startups, including many exits, and been active in several roles setting up businesses and companies in high tech, ICT and transformative energy. She holds an MBA from Stockholm School of Economics and started her career as Chief Analyst at Salomon Smith Barney in Chile.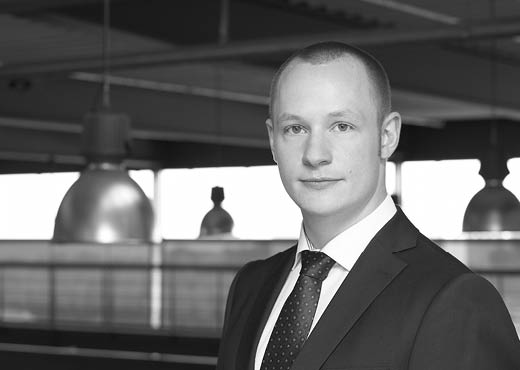 Jakob Hornbach
CEO, Bodawerk International
Jakob Hornbach obtained a M.Sc. in Industrial Engineering at the RWTH University Aachen, Germany. After gaining experiences in various fields ranging from health technology and additive manufacturing to agile product development and prototyping, he decided to move to Uganda in 2017. Since them he persues his passion for E-Mobility and frugal innovations with the company Bodawerk International Ltd.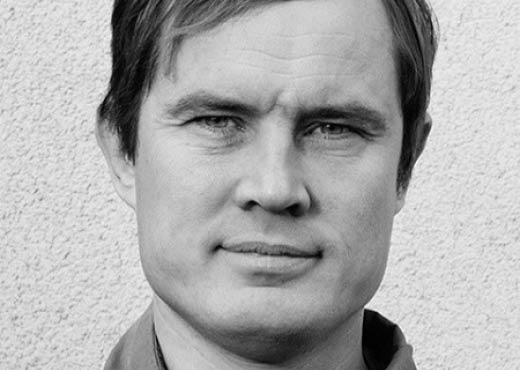 Andri Jagomägi, Ph.D.
CEO, Roofit Solar Energy
Andri Jagomägi finished his Ph.D. thesis on the optical properties of photovoltaic materials in 2006. Since then he has been leading photovoltaic module testing facility in Tallinn University of Technology. His main research topics have been the performance and the quality of photovoltaic modules and systems. He has been the lead scientist in several scientific projects and visiting researcher in several European research institutes. Andri established Roofit Solar Energy Company in 2016 for developing and manufacturing of Building Integrated Photovoltaic Roofs. Andri is the acting CEO of the company.
Danny Kennedy
Managing Director, California Clean Energy Fund
Danny Kennedy is a pioneer in clean energy investment and innovation, managing director of the California Clean Energy Fund, and president of CalCharge, a membership consortium that drives breakthroughs in energy storage technology. In 2007, Mr. Kennedy co-founded Sungevity, Inc., the country's largest privately held solar company. He also co-founded Powerhouse, the only incubator and accelerator focusing solely on supporting solar entrepreneurs. Mr. Kennedy serves on the boards of VoteSolar, the Solar Foundation in Washington, D.C., and several solar startups, including Powerhive in Kenya and Sunergise in Fiji. He is the author of the clean energy manifesto Rooftop Revolution: How Solar Power Can Save Our Economy—and the Planet—From Dirty Energy. Working in collaboration with other groups, he spearheaded Sungevity's Solar on the White House campaign, which resulted in the Obama administration's decision to place solar panels on the First Family's residence.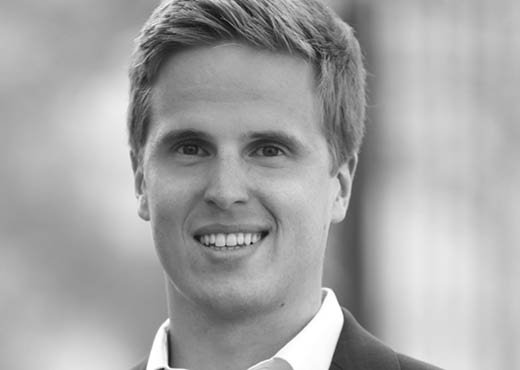 Dr. Simon Koopmann
Founder & CEO, envelio
Simon is co-founder and CEO of envelio. envelio is a spin-off from RWTH Aachen University and provides a smart grids software platform for grid operators based on innovative optimization and machine learning algorithms. With its solution, envelio supports the next phase of the energy transition by digitalizing processes with the latest research results. Simon previously worked in the utility industry and received his diploma and PhD degree from RWTH Aachen, where he was also Head of the Distributed Energy Systems research group.
Felix Krause
Investment Partner, innogy Ventures | Official SET finalist Pitch Coach
Before joining innogy Ventures, Felix founded Milk the Sun (the worldwide largest online marketplace for PV-Projects) and an international renewable project developer. Felix became an Entrepreneur after being Key Account Manager at Philips responsible for software sales. He started his professional career with a Danish company as Product Manager. He holds a M.Sc in International Business Studies from University of Maastricht. Moreover, he has a proven track record for developing international companies, partnerships and products as well as online and offline sales. For the last two years he has also supported other startups as interim manager, juror and coach for the European Initiative Climate-KIC as well as Startupbootcamp. Being in business development for over 10 years and renewable energy business for over five years, he is now looking for interesting ventures and is excited to share his experiences of building new things and overcoming the impossible.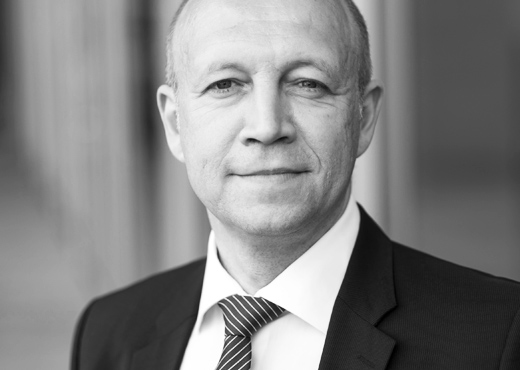 Andreas Kuhlmann
Chief Executive, German Energy Agency (dena)
Andreas Kuhlmann was appointed dena's Chief Executive in July 2015. Among others, the graduate physicist has held positions at the German Association of Energy and Water Industries (BDEW), the German Embassy in Stockholm and the European Parliament, the German Parliament and the Federal Ministry of Labour and Social Affairs. He worked as a consultant and office manager at various political organisations and establishments, including the Environmental Committee of the European Parliament, followed by the SPD party, the SPD parliamentary group and the Federal Ministry of Labour and Social Affairs.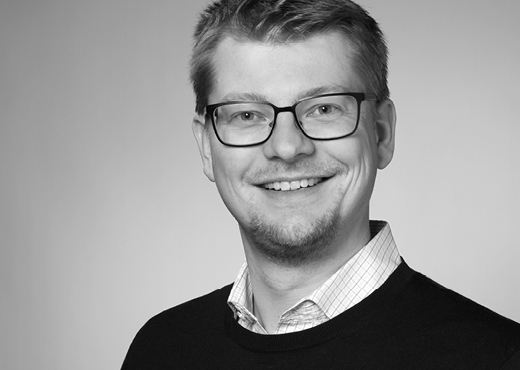 Dr. Richard Lohwasser
CEO, Lition
Dr. Richard Lohwasser is founder and CEO at Lition, a blockchain-based energy supplier. Previously, he hold positions as Director at Vattenfall (three years), Managing Director at ExtraEnergie (two years) and Project Manager at McKinsey (six years).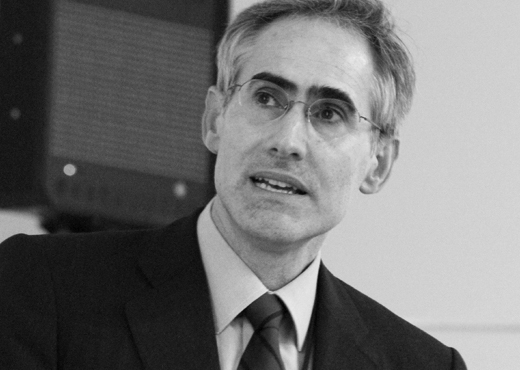 Agustin Escardino Malva
Deputy Head for Renewable Energy, DG Research and Innovation, European Commission
Deputy Head for Renewable Energy and former Head of the SET Plan Sector, DG Research and Innovation, European Commission. He currently leads in this DG the InnovFin Energy Demonstration Projects (EDP) Facility, which supports clean energy innovation with innovative financial instruments together with the European Investment Bank. He served in the past as EU Diplomat in DG Trade, DG External Relations and the EU Delegation in China. He has been entrepreneur, CEO and EU business leader, Board Member of the Joint Technology Initiative on Hydrogen and Fuel cells representing the industry. He initiated his career as Attorney in Akin, Gump, Strauss, Hauer and Feld International. Master Degrees from the College of Europe, European Institute of Brussels and the Fletcher School of Law and Diplomacy (Tufts-Harvard University).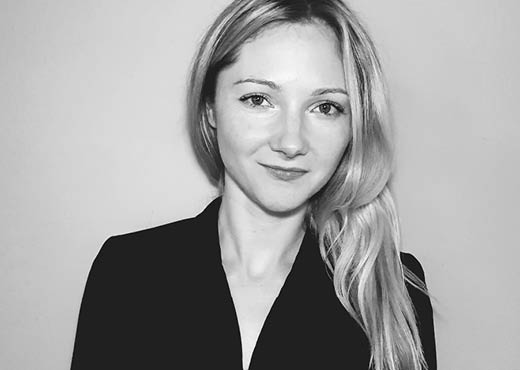 Sara Mamel
Project Manager Digitalisation, German Energy Agency (dena)
Sara is Project Manager at dena working mostly on topics related to digitisation and innovation in the energy sector. Her main projects are the dena Blockchain-Study and Aritificial Intelligence in the energy sector (EnerKI). Before that, she was active in the digital Think-Tank SNV focusing on international aspects of the German energy transition.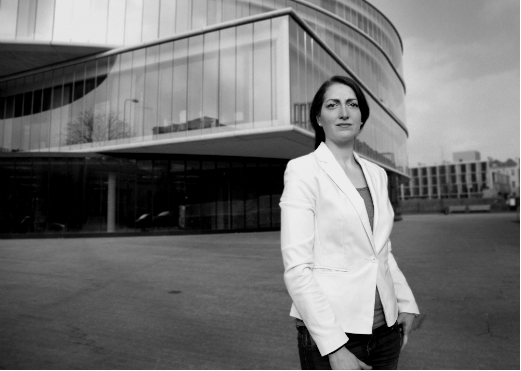 Zsuzsa Mayer
CTO, EcoSync
Zsuzsa Mayer is a chartered engineer and chartered scientist with a PhD in renewable energy. She holds 3 patents and has 10+ years of R+D experience with strong academic and industrial background. Zsuzsa was the youngest and first female laboratory manager at Oxford University before establishing EcoSync.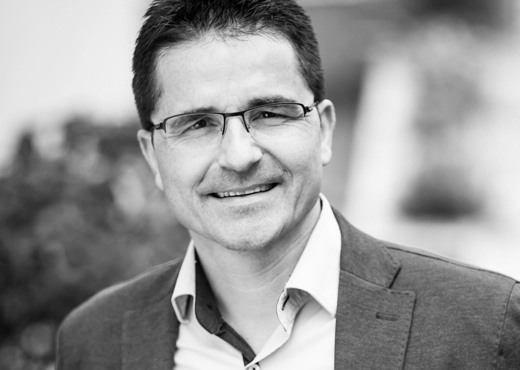 Petr Mìkovec
Co-Founder & Chairman of the Board, Inven Capital
Petr Míkovec is Managing Director and co-founder of INVEN CAPITAL where he is responsible for overall fund strategy including fundraising, deal sourcing, investment process and portfolio value enhancement. Petr was directly responsible for the successful raising of EUR 50 million from the European Investment Bank, investments into sonnen https://www.sonnenbatterie.de/en/start, tado° https://www.tado.com/de/ and Cloud&Heat technologies https://www.cloudandheat.com/de where he serves as an Advisory Board Member. In addition to this, Petr represents INVEN at the Corporate Club of Environmental Technologies Fund based in London. Petr has over 10 years of experience in the Energy sector, and over 5 years in Investment Banking. Prior to joining INVEN, Petr worked at various positions in CEZ a.s. where he, as Corporate Development Director, implemented the corporate venture fund as one of the key building blocks of CEZ group strategy and raised EUR 190 mil from CEZ group. He introduced the scenario approach to valuations and supervised/led valuations of large investments and divestments between EUR 100 million and EUR 1 billion. Prior to his energy career, Petr worked as the Head of Online Business at Patria Finance (leading investment bank in CZ, member of KBC Group), where Petr turned firms Patria Online and Patria Direct to profitability within two years. Petr holds a Master's Degree in Finance and Managerial Information Systems at the University of Economics in Prague. He graduated with the highest GPA in his class and completed an eight month Professional Diploma Program in Business administration, including taking part in an International Internship program as equity analyst at Technovision management fund (hedge fund based in Los Altos Silicon Valley) at UC Berkeley XT (California).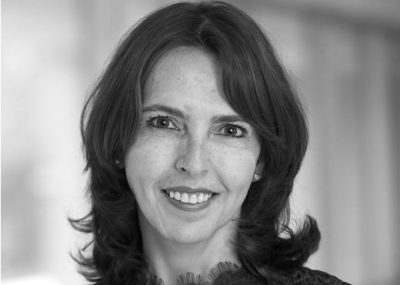 Jacqueline Mongrut
Executive Vice-President Business Development, Hydro-Québec International
Jacqueline Mongrut has over 25 years of experience in corporate division management, business development, and profit and loss management in more than 40 countries, especially in the energy industry, where she has become an icon. She is known for her inspiring leadership and team empowerment. Jacqueline has served as Vice President, Service and Assets Management Canada at Schneider Electric, Vice President International Transmission and Distribution at SNC-Lavalin, and Director, Services and Solutions at Alstom. Her expertise in energy earned her a seat on the board of the Association de l'industrie électrique du Québec (AIEQ), Québec's electricity industry association, where she chaired the member services committee with a mission to broaden the association's visibility. Jacqueline is also Hydro-Québec's representative at the World Leaders Forum, organized by the World Energy Council.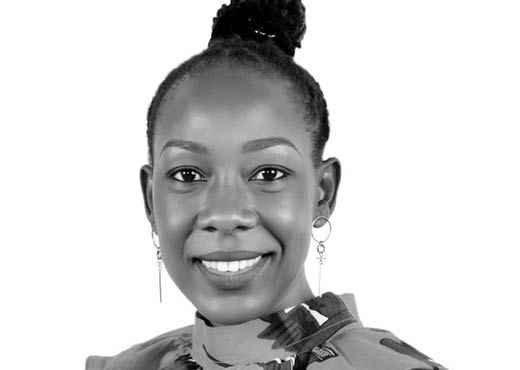 Divine Nabaweesi
Founder & CEO, Divine Bamboo Group
Divine Nabaweesi is the founder and CEO of Divine Bamboo Group Ltd, a Ugandan social enterprise whose mission is to stop deforestation through the production of a clean cooking fuel in the form of bamboo briquettes. A Pan-African and fierce eco-warrior, Divine is leading a movement of clean cooking fuel and forest restoration in Uganda. In recognition of her work, she was selected as a 2017 SOCAP scholarship entrepreneur, 2017 WWF Impact Ventures fellow, 2017 YALI fellow and a 2019 SXD CARE fellow.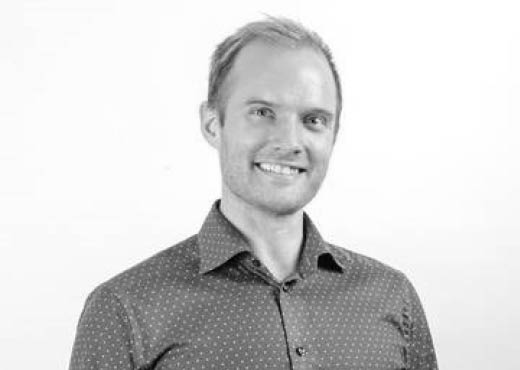 Tomas Ohlson
Lead autonomous drive engineer, Einride
Tomas leads the autonomous software development at Einride. He has founded a number of technology startups in both software and hardware. He was ranked top 10 developers in Sweden and has a Bsc & Msc in Computer Science & Engineering.
Julia Padberg
Investment Manager, SET Ventures
Within SET, Julia is responsible for deal flow sourcing, due diligence, supporting portfolio companies as well as portfolio reporting and overall portfolio management. She is also responsible for in-depth industry reviews and serves as Observer on the Supervisory Boards of Energyworx, GreenCom Networks, GreenFlux and DEPsys. Before joining SET Ventures, Julia worked at consultancy firm Triple Bridge as a Financial Consultant, with a specialisation in renewable energy. She was involved in establishing new energy projects, building business cases, organising and structuring financing and advising regional energy funds on investment opportunities and growth strategies. Prior to this, she was a Corporate Finance Advisor at investment bank Kempen & Co, specialising in energy and cleantech. During that time Julia advised on seven M&A transactions and three IPOs in the European energy sector. Julia holds a Master's Degree in Environmental & Resource Economics from UCL (University of London), UK.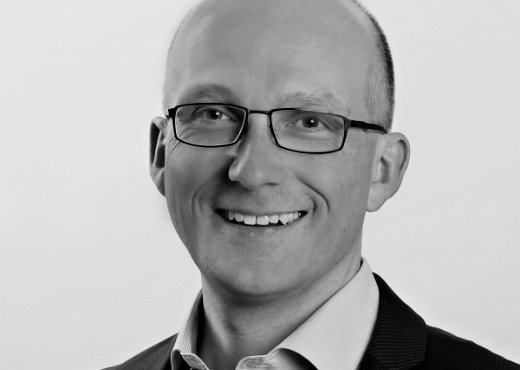 Marc Peters
Chief Technology Officer for Energy, Environment and Utilities in Europe, IBM
Marc Peters is an IBM Distinguished Engineer and IBMs Chief Technology Officer for Energy, Environment and Utilities in Europe. He is guiding his clients through the challenges of digital transformation and helping them on their journey towards a cognitive enterprise. Marc brings his technical and business acumen, expertise, experience and thought leadership to life in client workshops, his leadership and external speaking events. With his capability of communicating complex context in a consumable and tangible way he builds bridges between both technical and business leaders. He is a frequent speaker on external and internal international events. Before joining IBM in 2001 he worked for Oracle and Siemens in international engagements. He has more than 26 years of experience as a Leader, Architect and a Teacher. Marc is married, has 3 kids and lives in Belgium.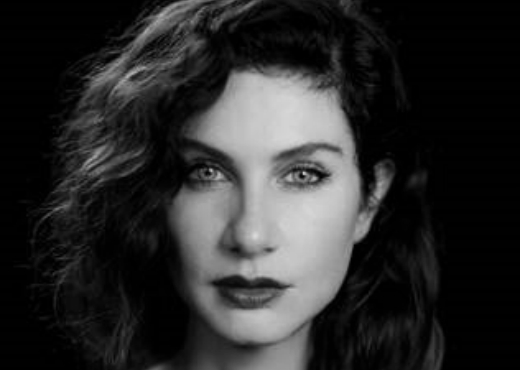 Adina Popescu
Founder & CEO, ÆRTH
Adina is a Philosopher, a Futurist and Entrepreneur, creating platforms that integrate nascent technology in order to generate impact and to empower bottom-up movements. She is currently working on a immersive dApp called ÆRTH - a crowd-sourced, machine learning based innovation platform for global challenges. She worked as an advisor to Peter Seligmann, Chair of Conservation International (CI) on new forms of engagement via immersive & viral storytelling - which led to Conservation International's VR experience Valens Reef @ Chris Milks company WITHIN. Adina has been working with the team of Conservation Int. on the 'Nature is Speaking App', working alongside Media Arts Lab and Lee Clow and has advised Media Arts Lab on storytelling in VR/AR. She has a deeply rooted interest in Nature Conservation and was the curator of a conference format called 'Parley for the Oceans' –organised on behalf of Pharrell Williams and Bionic Yarn, aiming to find bio mimicry solutions in industrial production.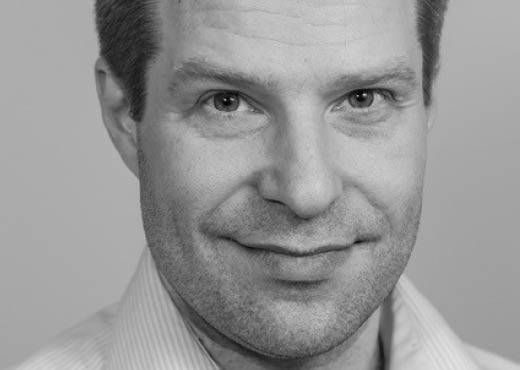 Jiri Räsänen
CEO, Parking Energy
Jiri has worked in the field of electric vehicles from 2007 in eCars - Now! open source EV conversion group and as the CEO of Parking Energy from the beginning 2014. Before electric mobility Jiri has worked in telecom and in Ministry of the Environment on environmental policies and strategies and has held several manager positions. As a veteran on public-private partnerships, Jiri has been a public speaker from the early 90's.
Philipp Richard
Team Leader Energy Systems & Digitalisation, German Energy Agency (dena)
Philipp is Team Leader Energy Systems and Digitalization at the German Energy Agency GmbH (dena) and accordingly active in various projects in the fields of digitisation of the energy system, smart metering, smart grid, market and system integration of renewable energy, blockchain and artificial intelligence. As a graduate engineer, Mr. Richard completed his industrial engineering studies at the TU Berlin. He has been working at dena since 2011 and has been able to gain extensive leadership and project management experience there over the last 8 years.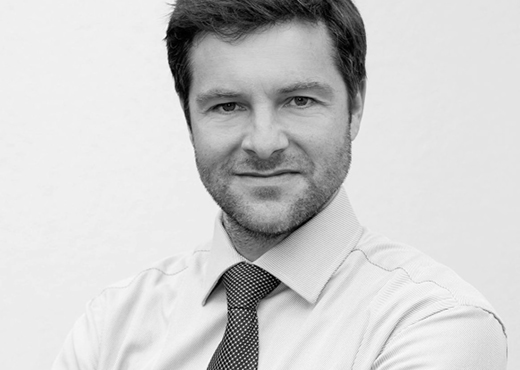 Martin Roemheld
Head of e-mobility services, Volkswagen
Martin Roemheld is the head of e-mobility services at Volkswagen group. Besides that, he is the CEO of the Volkswagen startup ELLI. He spent several years working for BMW group as Head of Product Management Energy Services. Furthermore Martin Roemheld studied Industrial Production Services at the University of Applied Sciences and Arts Dortmund and holds an engineering degree.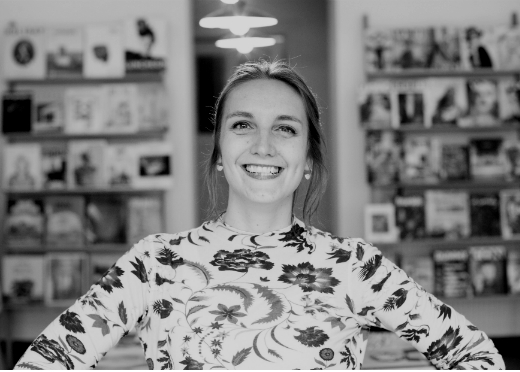 Anne Le Rolland
Start Up Program Manager, Berlin Partner for Business and Technology
Anne Le Rolland is program manager for Start Alliance where she is in charge of the program in Berlin. She is involved in the scouting of the participants/applicants, and creates a two weeks program, four times a year, in cooperation with Berlin based key players (SME, corporates, enablers and Berlin based startups) Before being part of Start Alliance, Anne supported Berlin-based companies operating in the field of the creative industries, mainly SME's, in their internationalisation strategy for more than 5 years. She organised economic missions and partnering events and offered support and guidance to Berlin-based organisations in EU funding. She holds a Master degree in politics.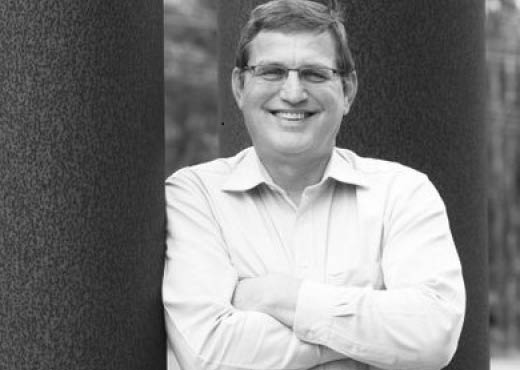 Richard Romanowski
Executive Director & Co-Founder, Planet Ark Power
Richard is an investor in new clean technologies companies that deliver new innovations while helping save the planet. His latest investment has consumed all his time being Planet Ark Power. In the past Richard has run his own management consulting business as well as having senior executive experience leading change and commercialisation in various organizations both in Australia and Canada over his 40 year career. Richard is passionate about green, clean technology and is now applying his experience to helping Planet Ark Power succeed in helping to create a clean energy world.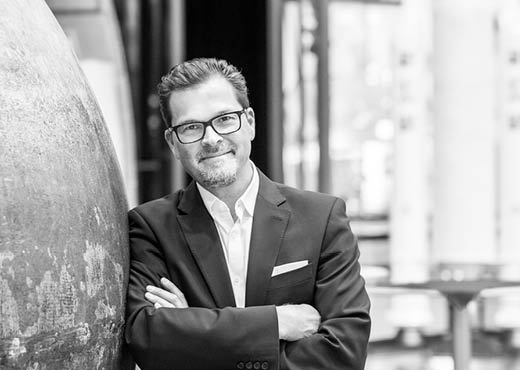 Frank M. Salzgeber
Head of Innovation & Ventures, European Space Agency
As Head of Innovation and Ventures Office, Frank is overseeing the largest Space Entrepreneurship network in the world. His team has initiated over 320 industry transfers, supported over 720 start-ups and invested over 45 Million Euro in seed money since started. He supports the exploitation of the ESA patent portfolio and promotes the ESA BA (Business Applications) offer of ESA. To date over 500 business cases have been supported. Being genuinely passionate about the importance of human space flight and the European Space Programme, Frank believes that 'a society that stops exploring stops progressing'. This year his team will continue to support 180 new start-ups through over 20 ESA Business Incubation Centres in over 50 locations across Europe. The ESA BICs and the ESA BA have created over 5000 new jobs. This team will bring Space back to earth and start-ups into orbit.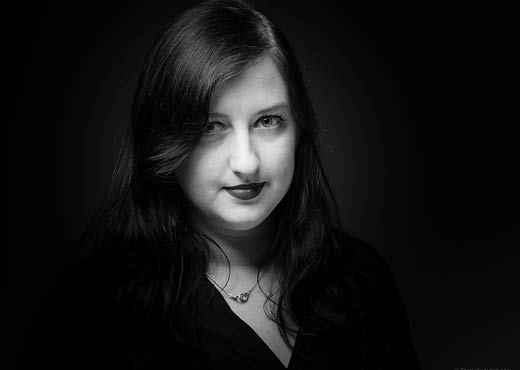 Agnieszka Sarnecka
VP Ventures, Neufund
Agnieszka Sarnecka is a VP Ventures at Neufund and entrepreneur by heart. Having experience with both traditional and crypto investors she specialises in fundraising on blockchain. Believes in opening the creativity for good and bridging the gap between inventors and investors. Speaker at The Family and GrowthCon. Featured in Forbes.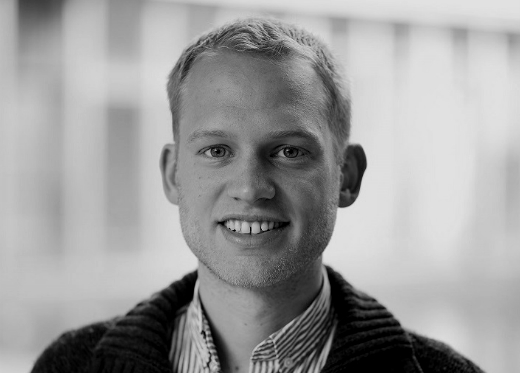 Alexander Schabel
Head of Sustainable Business Development, Borderstep Institute for Innovation and Sustainability
Alexander Schabel is Head of Sustainable Business Development at the Borderstep Institute for Innovation and Sustainability. He is responsible for the start-up portal StartGreen and the annual StartGreen Award. He is project manager of the project "Sustainability4All" and coordinates a series of further entrepreneurship activities. In addition, he is founder of the start-up Sabbatic.com, which develops services for impactful sabbaticals. In the field of sustainability, he has worked in various functions for organizations such as BASF SE, the Carbon Disclosure Project (CDP), the German-Australian Chamber of Commerce and the Institute for Social and Sustainable Oikonomics.
Johanna Schelle
Head of Communications & Marketing, MotionTag
Johanna Schelle is Head of Communications and Marketing at MOTIONTAG. Her interest in urban development and smart cities resulted in a research project in Cape Town on the social consequences of smart city policies through a closer examination of African transport systems. MOTIONTAG furthers Johanna's thematic interests by offering the opportunity to work on the technological side of smart mobility solutions for sustainable cities. Her educational background includes an MSc. in International Development Studies from the University of Amsterdam and a B.A. in European Studies from Maastricht University. She previously worked at Think Tanks and in Public Affairs in the energy sector.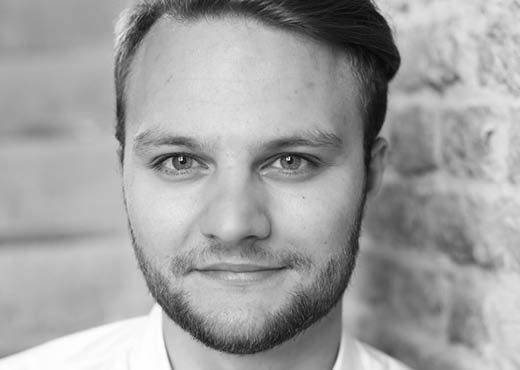 Markus Schmitt
CEO, datarevenue
Markus leads a team of machine learning engineers. As a mathematician and developer, who also developed companies from the business side, he can give practical, no buzz, insights into the best use of data science.
Ulrich Seitz
Managing Director, BayWa r.e. Energy Ventures
Ulrich Seitz is the Managing Director of BayWa r.e. Energy Ventures, a newly established corporate venture capital firm focusing on digital energy solutions, storage and e-mobility. With over ten years of experience on the startup scene as founder, management consultant and venture capital manager Ulrich Seitz knows the various perspectives on venture investing profoundly. Thus he combines an entrepreneurial spirit with the strategic ambition a corporate venture capital firm needs. He holds a master's degree in Entrepreneurship andCompany Building of the University of Erlangen Nuremberg and has a strong passion for motorbikes.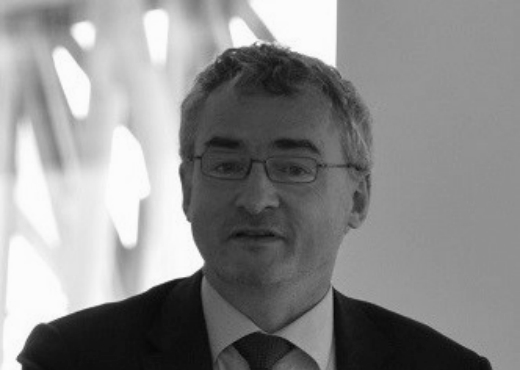 Finbarr O'Sullivan
Managerial Advisor, Infrastructure New Products and Special Transactions Division, European Investment Bank
Finbarr O'Sullivan is the head of the Innovfin Energy Demonstration Projects Facility in the European Investment Bank. Finbarr previously worked on the financing of infrastructure projects using new financial instruments, including the Project Bond Initiative. Finbarr has worked in the EIB's Lending/Investment Directorate for most of his career since joining the bank in 1996. He started his career in banking & finance in 1988, working in Dublin and New York. Finbarr has a Bachelor's degree in Electrical and Electronics Engineering from University College Cork and an MBA from University College Dublin.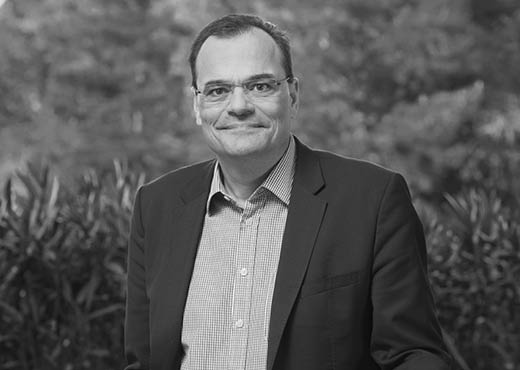 Markus Tacke
CEO, Siemens Gamesa Renewable Energy
Markus Tacke was appointed CEO of Siemens Gamesa Renewable Energy on May 8, 2017. Prior to accepting the position as CEO of Siemens Gamesa Renewable Energy, he served as CEO of Siemens Wind Power. During his four years as CEO of Siemens Wind Power, Markus Tacke helped to transform the business into a highly profitable and forward-looking global enterprise. From 2014 to 2016, Mr. Tacke served as Chairman of the European Wind Energy Association (EWEA)/Wind Europe, the industry association for Europe's wind power businesses. Markus Tacke has more than 20 years of experience in the energy and power generation industry, and has held senior positions in Germany, the Czech Republic, India, Brazil and Sweden. Prior to being appointed CEO of Siemens Wind Power, he was CEO of Siemens' Industrial Power Business Unit responsible for power generation for industrial applications. He also served as CEO of Industrial Applications, Steam Turbines. Mr. Tacke began his professional career at the construction firm Wayss & Freytag AG where he was involved in erecting and commissioning of large-scale equipment. Mr. Tacke holds a PhD in Mechanical Engineering from the Technical University of Darmstadt (Germany), and has a Master's Degree in Combustion and Fluid Dynamics from Cornell University (New York, USA). At the Technical University of Darmstadt, he was responsible for experimental combustion research at the University's Institute of Power Plant Technology from 1994 to 1997.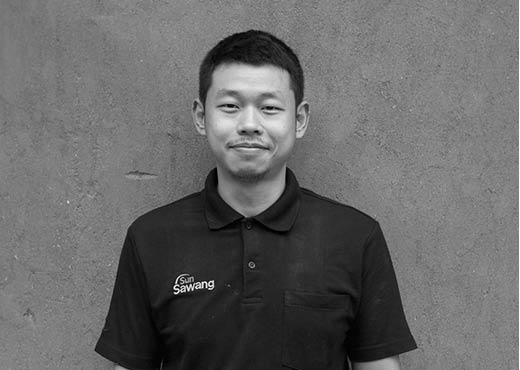 Dusit Tanthong
Business Development Manager, SunSawang
Dusit Tanthong grew up in a Thai-Karen family in Northern Thailand where he was exposed to a variety of different languages. To this day he speaks Thai, Karen, and English. His diligent studying gained him a scholarship at Thammasat University where he earned his Bachelor's Degree in Economics. After graduating from university, Dusit did marketing for the import/export division of Nittha Premium Company, Limited, liaising between customers, shippers, and agents. Dusit also provided health education to refugees as a Field Coordinator for the International Organization for Migration (IOM). He has over five years of experience in his current role as Business Development Manager for SunSawang Company, Limited. In his free time he enjoys hiking, playing volley ball, playing piano in the church band, and investigating local coffee shops.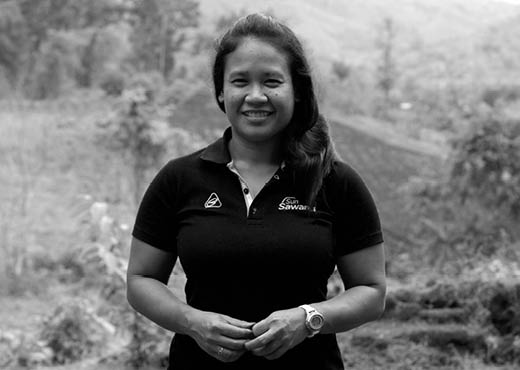 Salinee Tavaranan Hurley
Founder & CEO, SunSawang
Salinee Tavaranan Hurley is an engineer and a social entrepreneur. After graduating with a master's degree in solar energy engineering from University of Massachusetts Lowell in 2005, she returned to Thailand to lead the Border Green Energy Team (BGET) as the Director. BGET provides renewable energy technology to underprivileged communities along the Thailand-Burma border. In 2013, she founded SunSawang, a social enterprise that offers solar-powered products and services for rural villages in Thailand. In addition, Salinee is a member and commitment maker of Clinton Global Initiative from 2011-2015, a 2014 Asia Foundation Development Fellow and a BBC's 100 Women, and 2010 PopTech Social Innovation Fellow. Salinee also holds a bachelor's degree in Mechanical Engineering from Chulalongkorn University in Bangkok. Salinee continues her work of rural solar power from Mae Sot, Tak province, and stays active playing soccer, running in the country side, and playing with her new son, Jed. Salinee is pleased to share activities such as soap making and handicraft with her husband, Nathaniel, at their country home she made from adobe.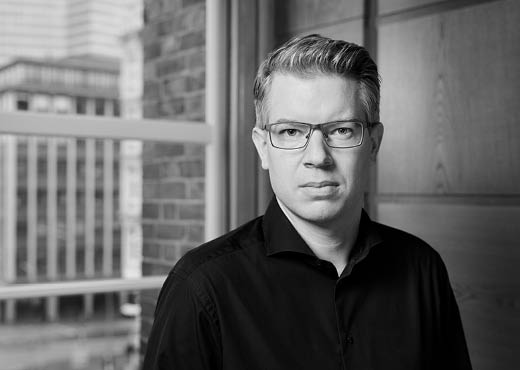 Frank Thelen
Founder & CEO, Freigeist Capital
Frank Thelen is a European serial founder, technology investor and TV personality on Die Höhle der Löwen. Since 1994, he founded and managed technology and design-driven companies. In his role as the Founder and CEO of the venture capitalist firm Freigeist Capital, he concentrates on early-phase investments. The products which he invested in have reached over 200 million customers in over 60 countries. Frank has invested in start-ups such as Lilium Aviation, Wunderlist, & myTaxi.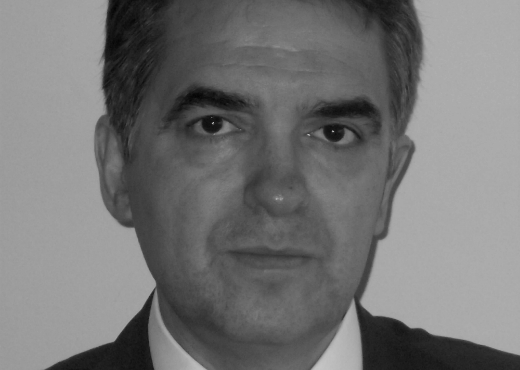 Matias Torrellas
Portfolio Manager, InnoEnergy Business Creation
Matias is the Portfolio Manager of InnoEnergy Business Creation, responsible for managing the portfolio of equity stakes in start-ups. He has been with InnoEnergy since February 2015. Prior to that, he was Investment Director at CX Capital, managing a portfolio of over 200M€ of private equity positions. Before that he had an extensive career in banking, holding positions at Merrill Lynch and Lehman Brothers in London and New York, and in equity management, in an asset management boutique in San Francisco. He holds an MBA from the University of Chicago, the CFA certification and an engineering degree from UPC (Universidad Politecnica de Cataluna, Barcelona).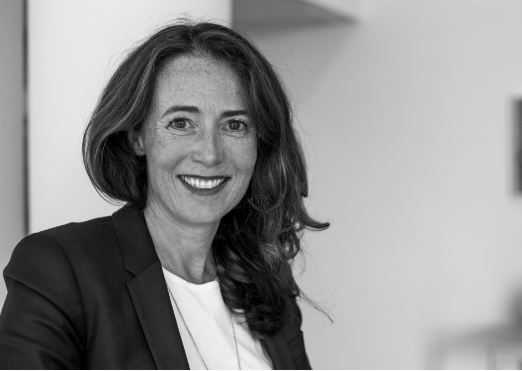 Marie Wall
Start-up director, Swedish Ministry of Enterprise & Innovation
Marie Wall is the start-up director at the Swedish Ministry of Enterprise and Innovation. With a wide range of experience from many different areas such as computer science research, a number of successful and less successful start-ups and venture capital, both in Sweden and Silicon Valley, as well as policy experience from heading the national funding of incubators and young start-ups at the innovation agency (Vinnova), she is the bridge between the Swedish ministry and the start-up community.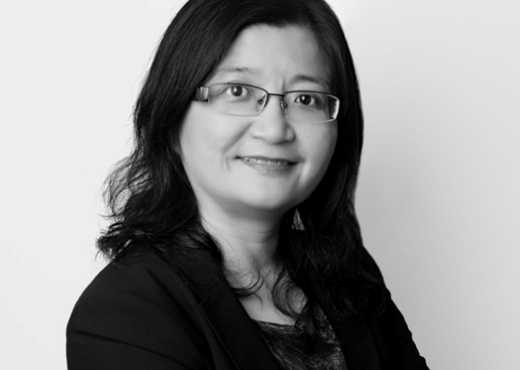 Charlotte Wang
Founder & CEO, EQuota Energy
Charlotte is a serial entrepreneur and established EQuota Energy in 2014, devoting to provide energy management AI big data solution with world-leading data analytics, energy optimization, predictive maintenance and carbon management. EQuota's projects are widely used in China in the fields of national high-tech industrial parks, steel manufacturing, commercial buildings and utility groups, partners with GE, Siemens, Honeywell, Engie, China Resources Power and China Power. The founding team members are all MIT alum. Charlotte is an advocate of big data-driven energy management and she has rich experience in clean power technology industry in China, USA, Germany and many other countries. Her leading energy projects and a number of research results have been applied to Washington State government, China National Development Bank, National Development and Reform Commission, Ningbo Hi-tech Industrial Park and other domestic and foreign government agencies.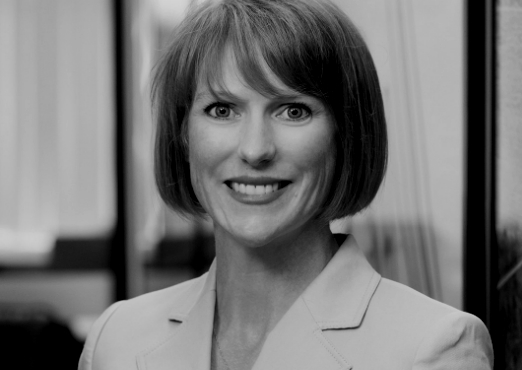 Libby Wayman
Investor, Breakthrough Energy Ventures
Libby Wayman is an investor with Breakthrough Energy Ventures, an investor-led fund created to accelerate the transition to clean energy and a clean economy. Libby has over 15 years of experience in clean energy and technology including multiple startups and executive roles in leading energy companies. Libby started her career spinning technology out of MIT, and co-founded a company focused on energy and cold-chain infrastructure in Africa and India. She then developed solar energy technologies at SunPower, and helped build Alion Energy, a solar company funded by Sequoia. Libby served as the founding Director of the Clean Energy Manufacturing Initiative at the U.S. Department of Energy, where she established new research in advanced manufacturing across the department, and worked across agencies to establish Manufacturing Innovation Institutes, new research centers focused on advanced manufacturing. Following this role, Libby led clean technology innovation across GE as the Global Director of Ecomagination Innovation. Through Ecomagination, GE invested over $20B in clean innovation and generated over $300B in revenue. In this role, Libby led the development of new products, business models, and global partnerships to address challenges in water, energy, and transportation. Libby has served as an ex-officio member of the Secretary of Commerce Manufacturing Council, co-founded the MIT Energy Club, and serves on the founding board of the Boston Chapter of the Women's Energy Network. Libby holds a BS & MS from MIT.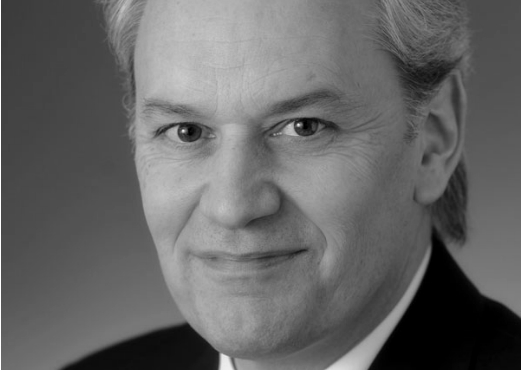 Dr. Ulrich Wenger
Head of Innovation and R&T Strategy, Rolls-Royce Deutschland
Ulrich Wenger is Head of Innovation and R&T Strategy at Rolls-Royce Germany. In this capacity he is responsible for the company's innovation management and technology development strategy as well as Rolls-Royce's research network in Germany with a focus on university technology centers. Ulrich studied aerospace engineering at the University of Stuttgart, where he received his diploma in 1985. He then worked at MTU Aero Engines as a calculation engineer in the compressor aerodynamics department. He has held various positions at Rolls-Royce Deutschland since 1991. Since 2012 in research and technology, prior to that he was Head of Fan and Compressor Development, responsible for compressor research and development. Ulrich has been a lecturer on core engine design at the Brandenburg Technical University Cottbus-Senftenberg since 2004. In 2016 he was awarded an honorary doctorate by the BTU for his contributions to the development of compressor technology. He is a member of the German Aerospace Society - Lilienthal-Oberth e.V. (DGLR) and since 2016 member of the board of the Research Association for Internal Combustion Engines (FVV e.V.). Since 2004, Ulrich has been a member of the Rolls-Royce Engineering Fellows, a group of recognized highly qualified technical specialists within the Group.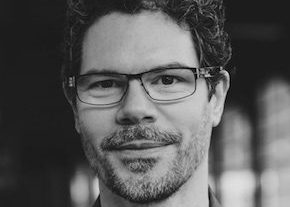 Mischa Wetzel
Investment Partner, innogy Ventures | Official SET finalist pitch coach
Mischa has spent over two decades in the entrepreneurial ecosystem, roughly half of which as a founder in the Internet, e-commerce, media and music space, the other half as a venture capitalist. Before joining innogy Ventures as Investment Partner in 2017, he was Investment Director at Berlin-based VC firm IBB Beteiligungsgesellschaft. At innogy Ventures, the venture capital arm of one of Europe's largest utility companies, he leads equity investments in areas such as IoT, Smart City and Mobility.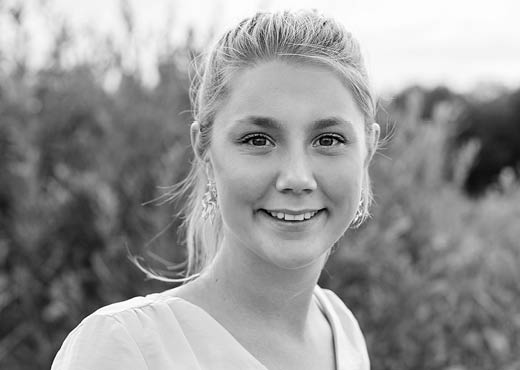 Emma Woxlin
Market Director, epishine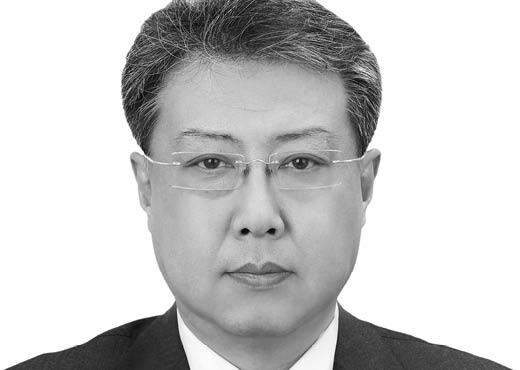 Lin Xuefeng
Present Secretary of Committee, CPC Jinghai District Committee in Tianjin City
Mr. Lin Xuefeng has been the Secretary of the Committee of CPC Jinghai District Committee in Tianjin City since 2017. Prior to taking this position, he also worked within the District Government as Deputy Secretary and District Mayor. A former student of architecture, Mr. Xuenfeng exhibits a vast career dedicated to the planning of the Junghai District as well as the greater Tianjin City.