SET Week Speakers & Agenda
Speakers (see agenda below)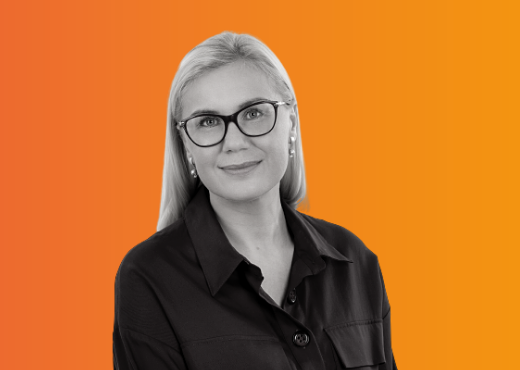 Kadri Simson
European Commissioner for Energy
Kadri Simson is an Estonian politician from the Centre Party. She is serving as a European Commissioner for Energy in the Von der Leyen Commission since 1. December 2019. She was previously the Minister of Economic Affairs and Infrastructure in Jüri Ratas' first cabinet from 2016 to 2019. During the Estonian Presidency in the Council of the EU, Simson chaired both energy ministers and transport ministers meetings in TTE Council and ministers of economy format in EU Competitiveness Council. From 2007–2016 Kadri Simson was a member of the 11th, 12th, and 13th Riigikogu and in 2019 she was also elected to the 14th Riigikogu. She holds a Master's degree in Political Science from University College London.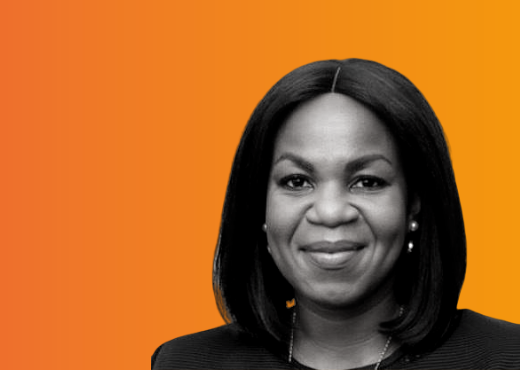 Damilola Ogunbiyi
CEO and Special Representative of the UN Secretary-General for Sustainable Energy for All and Co-Chair of UN-Energy
Damilola Ogunbiyi is CEO of Sustainable Energy for All, Special Representative of the UN Secretary-General for Sustainable Energy for All and Co-Chair of UN-Energy. She is also a Commissioner for the Global Commission to End Energy Poverty. Mrs. Ogunbiyi was formerly the Managing Director of the Nigerian Rural Electrification Agency and the General Manager of the Lagos State Electricity Board.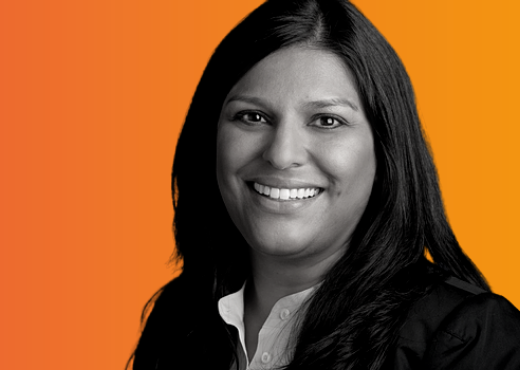 Neha Palmer
Head of Energy Strategy, Global Infrastructure, Google Inc.
Ms. Palmer currently leads the team that procures energy and electric infrastructure for Google Inc. Neha's team manages the company's energy portfolio, including a 5.5GW portfolio of renewable energy supporting Google's operations. Neha has led Google to become the largest corporate buyer of renewable energy in the world, matching 100% of its electric consumption with renewable energy. Prior to joining Google, Ms. Palmer held several positions at Pacific Gas & Electric on teams such as Engineering, Gas Trading, Energy Supply and Corporate Development. She has also worked as an investment banker for Goldman Sachs, serving clients in the electric utility sector. Ms. Palmer holds an MBA in Finance from the Kellogg School of Management at Northwestern University, and a BS in Civil Engineering from California Polytechnic State University at San Luis Obispo.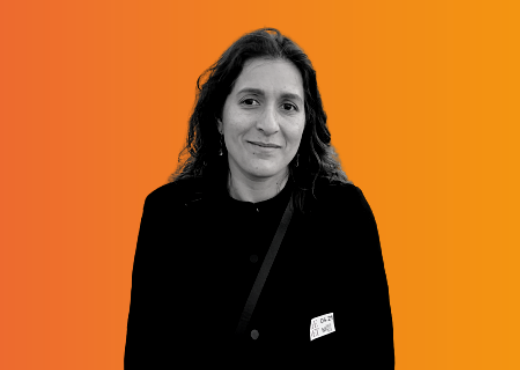 Vanessa Miler
Director of Energy Innovation and Impact, Microsoft
I'm part of Corporate Environmental Sustainability team and serves as Director of Energy Innovation and Impact. My focus is on energy across the company (energy strategy, product innovation to accelerate the energy transition, scope 3, energy efficient AI). Before that, since 2015, I had been working in CO+I Energy and Sustainability team on renewable energy procurement for Microsoft Datacenters. Prior to Microsoft, I worked at a green-infrastructure private equity fund based in London, and at the French Ministry of Finance. French and Indian, from Paris-Pondicherry, I hold a master in international affairs from Sciences-Po Paris, a MBA from ESCP and am a graduate of the Ecole Nationale d'Administration.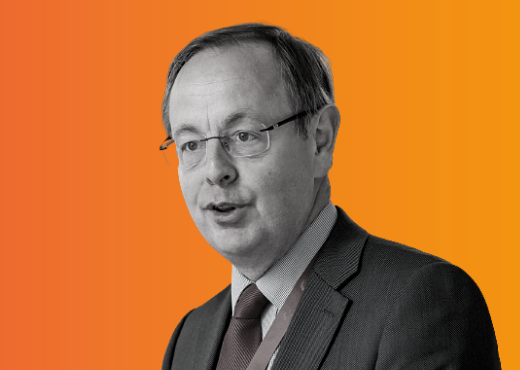 Patrick Child
Deputy Director General in DG Research and Innovation at the European Commission
Patrick Child is Deputy Director General in DG Research and Innovation at the European Commission. He leads the policy for implementation, impact & sustainable investment strategies and is acting Director for the Clean Planet. This Directorate provides support to EU energy, transport, environmental, health, climate and industrial policies, promoting clean, reliable and secure energy production and use, safe and cleaner transport and urban systems as well as cleaner industry. As a member of the Board of DG Research and Innovation, he follows in particular research and innovation into climate action and clean energy and mobility technologies, and is the Commission representative of Mission Innovation (a coalition of 23 countries and the European Union, committed to doubling research in clean energy by 2020) and in the International Group of Earth Observations (GEO).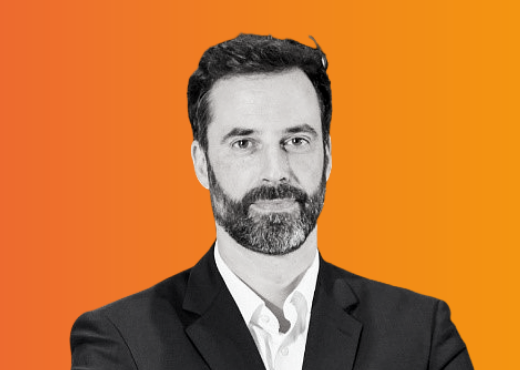 Mark Freymüller
CEO of Hyundai Hydrogen Mobility
Mark Freymüller looks back on over 20 years of international experience within Sales, Marketing and business development of commercial vehicles. Before continuing as CEO of Hyundai Hydrogen Mobility, Freymüller has acted as Vice President of Commercial Vehicle Eco friendly Business Development at Hyundai Motor Group. Based in Switzerland, Hyundai Hydrogen Mobility AG is a joint venture between the Hyundai Motor Company and the Swiss company H2 Energy. HHM is promoting zero-emissions hydrogen fuel cell mobility through a unique business case in Switzerland which is about putting fuel cell electric vehicles (FCEVs) on the road and securing the necessary refuelling infrastructure to support them.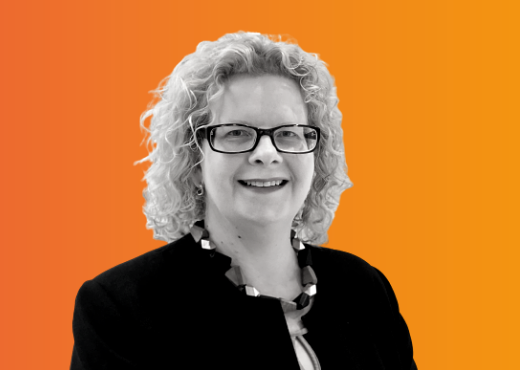 Dr. Karina Rigby
Vice President Siemens AG, "Siemensstadt 2.0"
Dr. Karina Rigby, a fourth generation Berliner, is an engineer and PhD degrees earned at the Massachusetts Institute of Technology (MIT). In her more than 20 years of professional experience in industry with management responsibility for up to 3,000 employees, she has held positions as CEO/COO in various companies and groups of companies, as well as various executive positions in global management within Siemens AG. Her professional experience is focused on smart mobility, digitalization, energy infrastructure, environmental technologies, strategy and consulting within large international corporations as well as medium-sized companies and start-ups. In 2019 Dr. Rigby was charged by Siemens AG with advancing the design of "Siemensstadt 2.0" in Berlin together with Siemens Real Estate.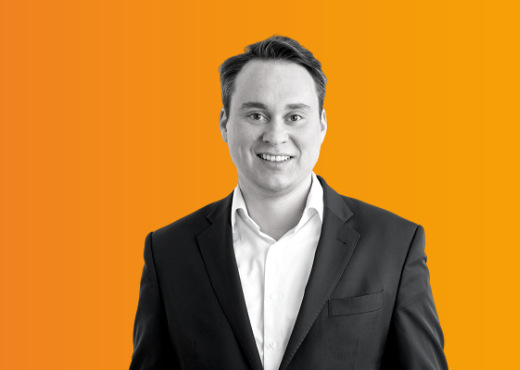 Ulrich Seitz
Managing Director, BayWa r.e. Energy Ventures
Ulrich Seitz is the Managing Director of BayWa r.e. Energy Ventures, a newly established corporate venture capital firm focusing on digital energy solutions, storage and e-mobility. With over ten years of experience on the startup scene as founder, management consultant and venture capital manager Ulrich Seitz knows the various perspectives on venture investing profoundly. Thus he combines an entrepreneurial spirit with the strategic ambition a corporate venture capital firm needs. He holds a master's degree in Entrepreneurship and Company Building of the University of Erlangen Nuremberg and has a strong passion for motorbikes.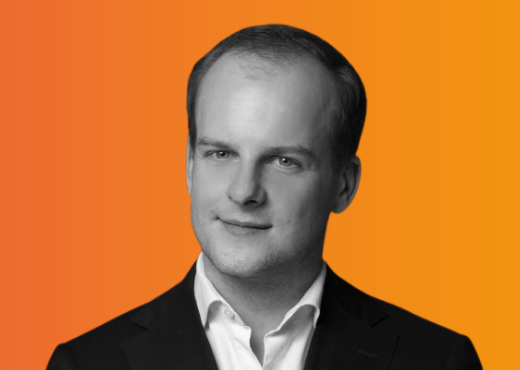 Rokas Peciulaitis
Founder and Managing Partner at Contrarian Ventures
Rokas Peciulaitis is a Founder and Managing Partner at Contrarian Ventures an early-stage venture capital firm focusing on energy tech and mobility convergence theme and sustainable energy transition. Rokas founded Contrarian Ventures at the age of 26 and is one of the youngest GP's in Europe. Before Contrarian Ventures he was inflation and exotic derivatives trader at Bank of America Merrill Lynch based in London. He is also a Chairman of the Lithuanian Venture Capital Association, and a non-profit organization Vilnius Marathon. His alma matter are: University of Glasgow (M.A. in Economics), University California Santa Barbara and he also completed PE and VC executive programme at Harvard Business School. He is a Kauffman Fellow (Class 25).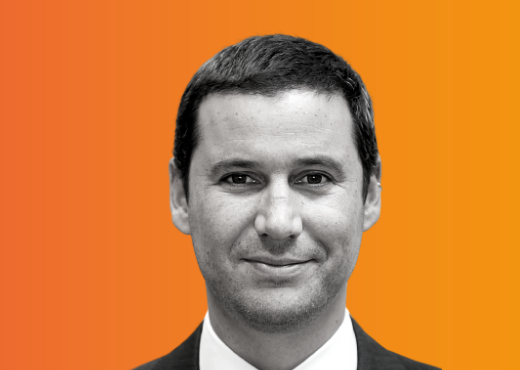 João Saldanha de Azevedo Galamba
Deputy Minister and Secretary of State for Energy Portugal
João Saldanha de Azevedo Galamba was born in Lisbon in 1976. Degree in Economics from the Faculty of Economics of Universidade Nova de Lisboa. Completed the teaching part of the PhD in Political Science at the London School of Economics, having taught Political Philosophy in the Government department. Worked at Banco Santander de Negócios, at DiamondCluster International, in the Portuguese Presidency of the Council of the European Union and in the Mission Unit for Integrated Continuous Care. Deputy in the national parliament in the XI, XII and XIII Legislatures. Coordinator of Socialist Party deputies on the Budget and Finance Committee and Vice-President of the Socialist Party Parliamentary Group. Secretary of State for Energy since October 2018.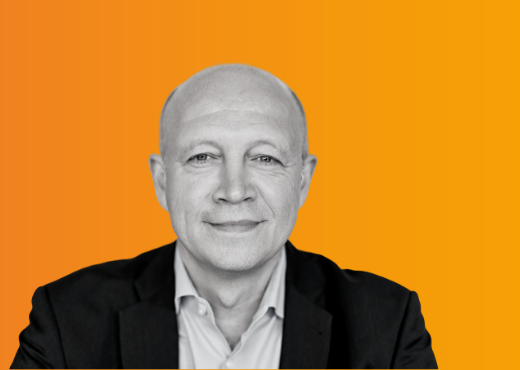 Andreas Kuhlmann
CEO, German Energy Agency
Andreas Kuhlmann was appointed dena's Chief Executive in July 2015. Among others, the graduate physicist has held positions at the German Association of Energy and Water Industries (BDEW), the German Embassy in Stockholm and the European Parliament, the German Parliament and the Federal Ministry of Labour and Social Affairs. He worked as a consultant and office manager at various political organisations and establishments, including the Environmental Committee of the European Parliament, followed by the SPD party, the SPD parliamentary group and the Federal Ministry of Labour and Social Affairs.
Dr. Angela Wilkinson
Secretary General and CEO, World Energy Council
Angela is one of the world's leading global energy futures experts, an experienced energy executive, a distinguished Oxford scholar and a published author. She has 30 years of experience in leading national, international and global multi-stakeholder transformation initiatives on a wide range of economic, energy, climate and sustainable development related challenges. Angela has worked as a senior executive in the public-, private-, academic- and civic sectors. She joined the World Energy Council in 2017 to create a practical energy transition leaders toolkit and direct a new strategic insights programme. Prior to that Angela led an upgrade in strategic foresight at the OECD, based in Paris. Prior corporate experience includes decades in Royal Dutch Shell and British Gas plc. Angela is an Associate Fellow, Said Business School, Oxford and a Strategic Foresight Fellow of the GOA, USA. She sits on two international advisory boards (HSE, Russia; ECI, Oxford) and is a Fellow of the World Academy of Arts and Science. She has published four books and numerous articles. Angela has a PhD in Physics.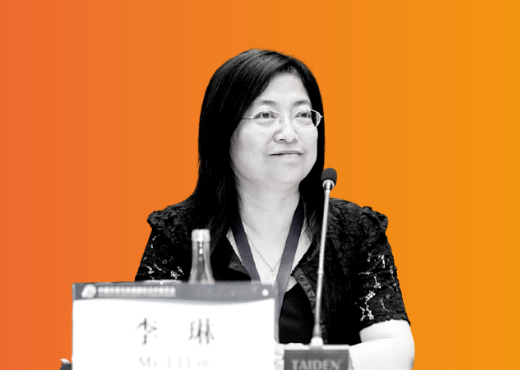 Dr. Lin Li
Director of Global Policy and Advocacy WWF International
Leads and co-ordinates WWF's global efforts in cross-cutting policy positions and advocacy approaches on nature, focusing on biodiversity and SDGs at multilateral fora and other policy dialogues. Prior to join WWF International, Dr. Li serves as the Executive Program Director for WWF China, addressing drivers behind biodiversity conservation, in China, and through China to the world.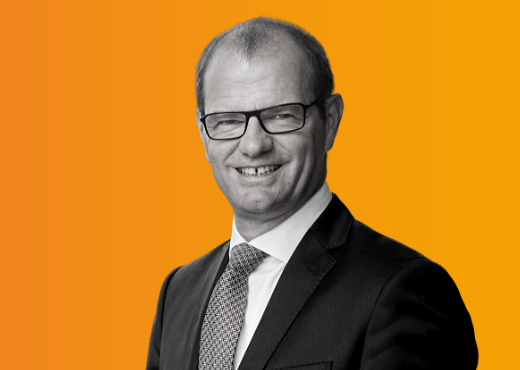 Stefan Kapferer
CEO of 50Hertz (Part of Elia Group)
Stefan is the CEO of 50Hertz, one of four transmission system operators for electricity in Germany and a member of the Elia Group. Hailing from Karlsruhe, Stefan has a strong academic and professional background in politics. He has worked in the Federal Ministry for Economic Affairs and Technology. Following this, he was appointed as Deputy Secretary General of the Organisation for Economic Cooperation and Development (OECD) in Paris, where he was responsible for the organisation of the departments 'Science, Technology and Industry', 'Employment, Labour, Social Security' as well as the 'Centre for Entrepreneurship'. Stefan was also previously the chairperson of the BDEW's (German Association of Energy and Water Industries) executive board.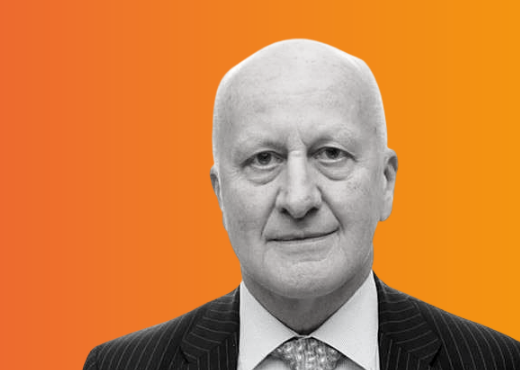 John Loughhead
Chair of Mission Innovation Steering Committee
Professor John Loughhead CB OBE FREng FTSE FIMechE FIET has extensive international experience in industry, academia and government. In the summer of 2019 John was appointed Chair of the International Mission Innovation Steering Committee. Mission Innovation is the primary intergovernmental forum to progress clean energy innovation and was launched at COP21 in Paris. He was previously the Chief Scientific Adviser (CSA) for Business, Energy and Industrial Strategy (BEIS). As a CSA, he was called upon for independent, impartial assurance on scientific rigour. His professional career has been predominantly in industrial research and development for the electronics and electrical power industries.  His industrial experience includes advanced, high power gas turbines; new energy conversion systems; spacecraft thermal management; electrical and materials development for electricity generation and transmission equipment; and electronic control systems. John is a Chartered Engineer, graduating in Mechanical Engineering from Imperial College, London, where he also spent five years in computational fluid dynamics research. Previously the Past-President of the UK's Institution of Engineering and Technology (IET), Fellow of both the UK and Australian national Academies of Engineering, Honorary Professor of Cardiff University and Honorary Fellow of Queen Mary University of London.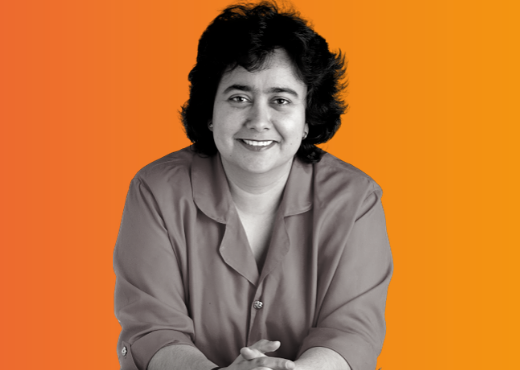 Sophia Nadur
Global Innovation & Marketing Director, Advanced Mobility Unit BP plc
At BP, Sophia is helping to create consumer-focused businesses that enable sustainable movement of people, goods, & services using EVs, CAVs, and related transport-linked tech platforms. The tech is cool – really cool - but she cares more about what the tech can enable to help democratise advanced mobility services and delight cities & citizens. Through focusing on understanding deeply met/unmet needs and then translating them into (branded) mobility products and services, she believes it will nudge more folks to adopt EVs and new transport modes. She sits on the AMU Leadership Team. Before BP, she worked for 25+ years as a global marketer & innovator in the consumer goods & services industry across the globe (Coca-Cola, Mars, Kraft/Mondelez, Unilever). Sophia also ran her own award-winning startup and even found time to qualify as a lawyer (both beneficial mid-life crises). She holds a Warwick MBA as well as degrees in science (McGill) and law (London).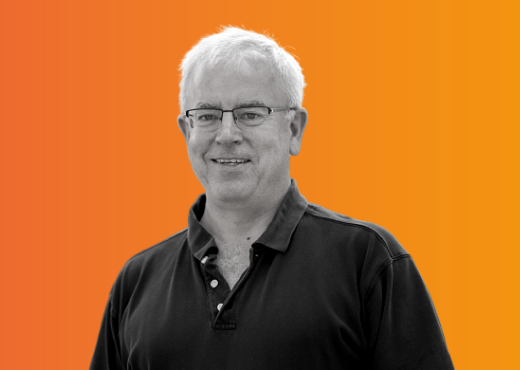 Dr. Mark Hartney
Principal, Breakthrough Energy Ventures
Dr. Mark Hartney has been involved in technology innovation throughout his career - in research and development roles, successful start up companies and as a federal program manager. Mark is based in Europe, supporting the BEV-E fund. Prior to joining Breakthrough, Mark served as the CTO and Applied Energy Division Director at SLAC, a DOE National Lab at Stanford University. Mark was also a Precourt Energy Scholar with the Stanford Precourt Energy Institute. Prior to his roles at SLAC and Stanford, Mark served at the Department of Energy as one of the founding program directors of ARPA-E where he led efforts in carbon capture technology, (the IMPACCT program), as well as a number of other projects in wind technology, energy efficiency, biofuels and lighting. Before going to ARPA-E, Mark served as the Chief Technical Officer for FlexTech, an industry-government partnership focused on R&D for flexible electronics. He has also served in business and technical management roles at companies, including Silicon Image and dpiX; and has held staff positions at the Defense Advanced Research Projects Agency (DARPA), the White House's Office of Science and Technology Policy (OSTP), MIT Lincoln Labs and AT&T Bell Labs. Mark is a graduate of MIT (B.S. and M.S.) and earned his Ph.D. at the University of California at Berkeley, all in chemical engineering.
Matthias Dill
CEO & Managing Partner at Energy Impact Partners Europe
Mr. Dill is an experienced venture capital investor and board-member and has helped dozens of start-ups in Energy and related sectors throughout his career. Prior to building EIPs European presence, Mr. Dill was the founder and Managing Director of Statkraft Ventures, a 100mEUR European Venture Capital Fund focussed on the energy sector. Here he designed and executed a strategy of financially driven investments combined with a deep collaborative model to realize synergies between start-ups and a large corporate player. Earlier in his career Mr. Dill was a senior investment manager with High-Tech Gründerfonds, the largest European investor in early stage start-up. Mr. Dill was trained at Technische Universität Braunschweig, Germany and University of Rhode Island, RI, USA. He earned a Masters degree in industrial engineering and a Ph.D. in Finance for his work of private equity financing of small and midsized companies. He lives in Cologne Germany with his wife and two sons.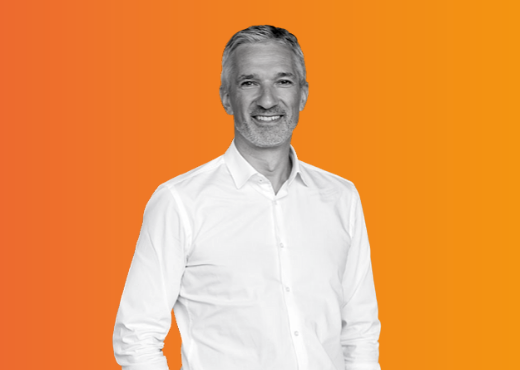 Christoph Frei, PhD
Partner, Emerald Technology Ventures
Christoph is Partner at Emerald, leading the development of the Global Energy Transformation Alliance (GETalliance). Christoph is also a Professor and advisor to the President of the Swiss Federal Technical Institute in Lausanne (EPFL) and a member of the board of the Energy Web Foundation (EWF). Prior to joining Emerald Christoph was CEO and Secretary General of the World Energy Council (WEC) for ten years and before that Senior Director and member of the Executive Council of the World Economic Forum (WEF) in charge of Energy for nine years.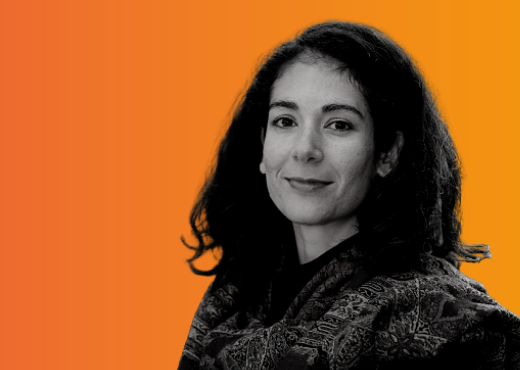 Sara Moarif
Head of the Environment and Climate Change Unit at the International Energy Agency (IEA)
Sara Moarif is Head of the Environment and Climate Change Unit at the International Energy Agency (IEA). Sara started her career as an energy and environment policy analyst at the IEA many years ago; before taking on her current role in October 2019, she worked in different roles within the IEA, as well as within the OECD Environment Directorate and the Center for Climate and Energy Solutions (C2ES).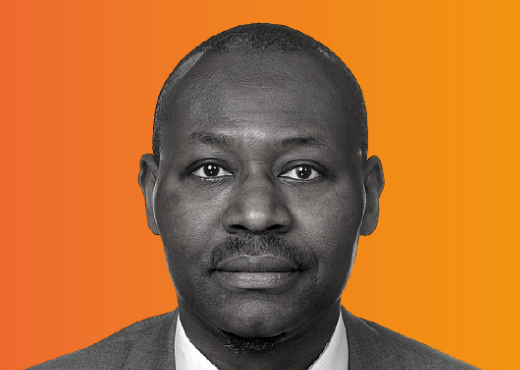 Massamba Thioye, Ph.D.
Manager, Sustainable Development Mechanisms Program, UNFCCC Secretariat
Massamba Thioye is Manager in the Sustainable Development Mechanisms Program of the UNFCCC secretariat and is leading the development of (i) incentive mechanisms for climate action and (ii) regulations pertaining to measurement of climate outcomes. He is also overseeing the support to enhanced climate action by the financial sector as well as increased access to low capital cost for clean investment in developing countries. As co-Chair of the Climate Chain Coalition, a coalition of more than 100 organizations and member of the Advisory Board of INATBA (International Association for Trusted Blockchain Application, he is working on use cases of DLTs to climate and sustainability action. He is also co-chairing the development of ISO 14097 "Framework and principles for assessing and reporting investments and financing activities related to climate change". Within the UNFCCC secretariat, Massamba Thioye is leading the work on the application of disruptive technologies to climate and sustainability actions. Massamba graduated process engineer and has a Ph.D. on energy systems. He published several articles in technical peer-reviewed journals and was awarded "Best scientist in Senegal" by the Senegalese President in 1997.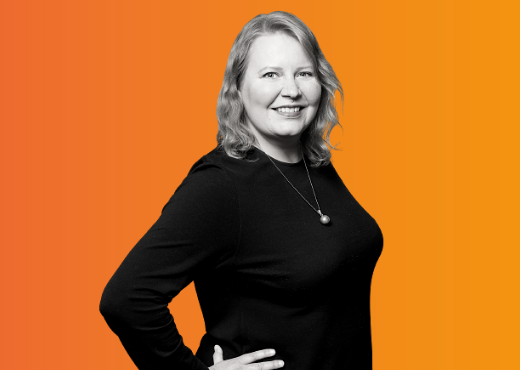 Terhi J. Vapola
VP of Helen Ventures
Terhi J. Vapola is an experienced venture capitalist and international business executive, with proven track record in creating new tech businesses and driving growth through board work. Her experience spans from managing high tech start-ups and growth companies to venture capital and corporate venturing. Currently she is the leader and founder of Helen Ventures, the investment arm of Finnish energy company Helen Ltd. She has also worked as CEO of a leading Finnish early growth investment firm and as Managing Director of a seed VC firm. Prior to these, she co-founded a startup that won the coveted Red Herring Europe and Red Dot Design awards. Whilst at Nokia, she e.g. participated in driving WCDMA to the global markets (the technology enabling internet in mobile phones), and orchestrated setting up two global mobile developer funds with West Coast based partners. Through her Ph.D. dissertation and work experience, she has a profound understanding of how to successfully manage the partnering between startups and multinational corporations in global innovation ecosystems.
Dominic Mellor
Principal Investment Specialist at the ADB Ventures, Asian Development Bank
Dominic Mellor is a Principal Investment Specialist at the Asian Development Bank (ADB). Dominic currently co-manages ADB Ventures, the $60 million venture capital arm of the ADB that invests in early-stage technology companies solving big problems in emerging Asia. Prior to ADB Ventures, Dominic launched the Mekong Business Initiative that supported entrepreneurship in the Mekong region. MBI operated corporate innovation and accelerator programs focused on agritech, cleantech, travel tech and fintech. Dominic has varied professional experiences in finance, development, management consultancy, and economic policy in the Asia, the Pacific, and the Middle East. He has a MSc in Economics from Oxford University and a BSc in Mathematics from Warwick University.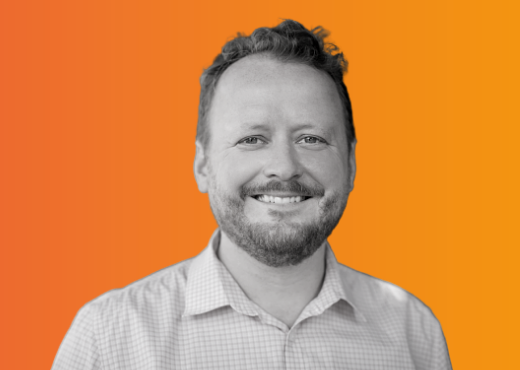 Chad Frischmann
Vice President and Research Director, Project Drawdown
Chad Frischmann is a co-author and the lead researcher of the New York Times best-seller Drawdown: The Most Comprehensive Plan Ever Proposed to Reverse Global Warming (Penguin, 2017) and the Drawdown Review (February, 2020). Drawdown was the #1 best-selling environmental book of 2017. In collaboration with a global team of researchers, Chad designed integrated global models to assess the world's most effective climate solutions and determine if, when, and how the world can reach "drawdown," the point in time when the concentration of atmospheric greenhouse gases begins to decline on a year-to-year basis. With an interdisciplinary background in public policy, human rights, sustainable development, and environmental conservation, Chad works as a systems strategist to build a new, regenerative future with cascading benefits to the environment and to human well-being. As head of research and technology since Project Drawdown's inception, Chad is a key spokesperson and coalition-builder dedicated to sharing the message and model of Drawdown with the world. Chad provides a systems-based, action-orientated approach to research and strategic leadership. Previously, as the Senior Program Officer at The Europaeum, an association of leading European universities, Chad worked to further international collaboration through academic mobility and exchange between students, researchers, and those working in the public and private sectors. He taught at the University of Oxford and the University of California at Berkeley; and worked as a consultant and researcher for numerous organizations, from small grassroots non-profits to international agencies such as UNESCO, the International Work Group on Indigenous Affairs, and the International Fund for Agricultural Development.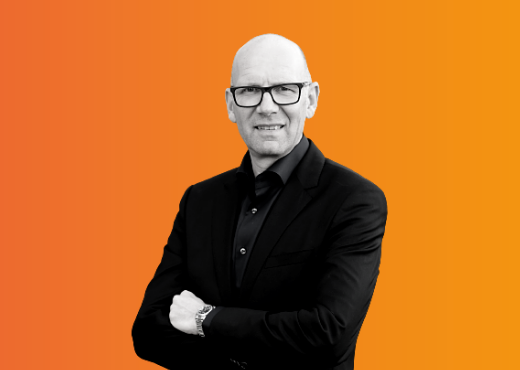 Thomas Birr
Chief Strategy & Innovation Officer, E.ON
From July 2019 Thomas Birr is EON's SVP Strategy & Innovation. In his role he is focused on how technology and stra­tegy can be leveraged to grow E.ON's future business.Before he was the CEO of innogy Innovation Hub, as well as chief futurist and SVP Innovation & Business Transforma­tion at German energy company innogy SE. Since 2016, Thomas has overseen the strategic direction of innogy Innovation Hub and its mission to create the future of energy by identifying the technologies, ideas and businesses that will shape that future and providing them with funding, mentoring and a co-creation platform. Thomas firmly believes in the concept of sector disruption; that the energy industry will be fundamentally redefined, driven by digital disruption and the convergence of new technologies and business models from across industries.Thomas has over 25 years experience in the energy industry, and between 2010 and 2016 held the role of RWE ́s Glo­bal strategist where he was CEO of one of its largest energy retail and grid subsidiaries. Thomas holds a degree in me­chanical engineering.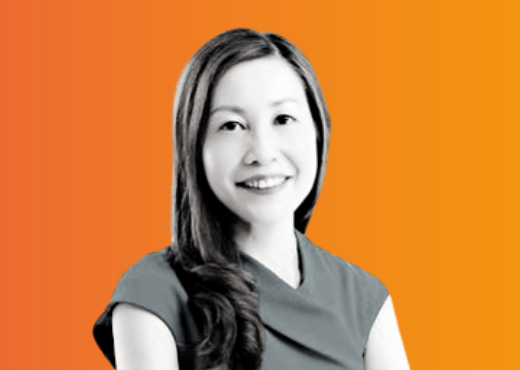 May Liew
Head of Sustainability and Open Innovation at SP Group
May leads Sustainability and Open innovation for SP Group. She leads the drive for SP Group towards achieving UN Sustainability Development Goals. May is a strong believer in driving Sustainability through Innovation. She is on the constant lookout for disruptive technologies from global innovation hubs that will change the future of energy.  These efforts range from global accelerator programs, venture capital funds to strategic investments, to seek transformational changes for a more sustainable future for Singapore and regionally. May is the Founder and Director of SPX, incubating and launching innovative business models including the world's first blockchain-powered Renewable Energy Certificate Platform.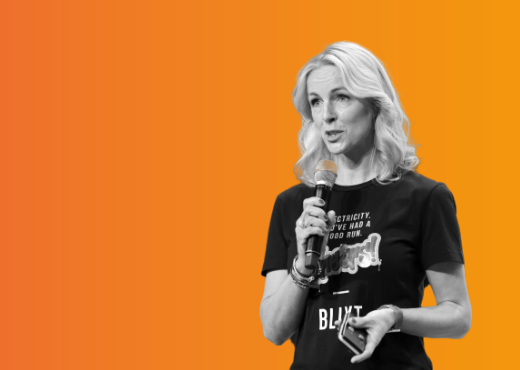 Charlotta Holmquist
Executive Chairwoman & Co-Founder of Blixt
Charlotta Holmquist is a serial entrepreneur in high tech, media and transformative energy. In 2019 she was awarded Earlymetric's Female Entrepreneur of the Year. During her +20 years as entrepreneur she has built several startups, including many exits and is currently Executive Chairwoman/Co-Founder of Blixt. She holds an MBA from Stockholm School of Economics and has a passion for the nature and mountaineering.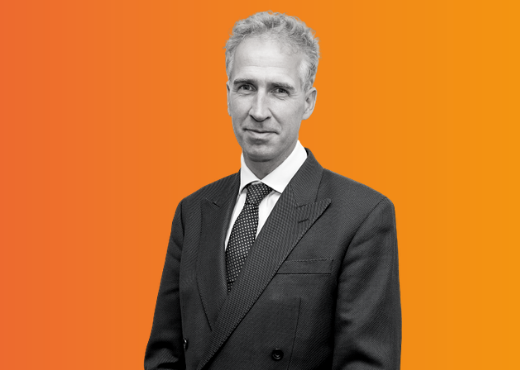 Kingsmill Bond
Energy Strategist at Carbon Tracker
Kingsmill Bond, CFA is the Energy Strategist for Carbon Tracker. He believes that the energy transition is the most important driver of financial markets and geopolitics in the modern era. Kingsmill has worked as a sell-side City equity analyst and strategist for 25 years, including for Deutsche Bank, Sberbank and Citibank in London, Hong Kong and Moscow. He has written research on emerging market and global themes, including the wider significance of the shale revolution and the impact of US energy independence. At Carbon Tracker he has written about the impact of the energy transition on financial markets, domestic politics and geopolitics, and authored a series of reports on the myths of the energy transition, looking at the many arguments made by incumbents to deny the reality of change. He has an MA in history from Cambridge University, qualified as an accountant (CIMA), and is holds the Chartered Financial Analyst (CFA) qualification.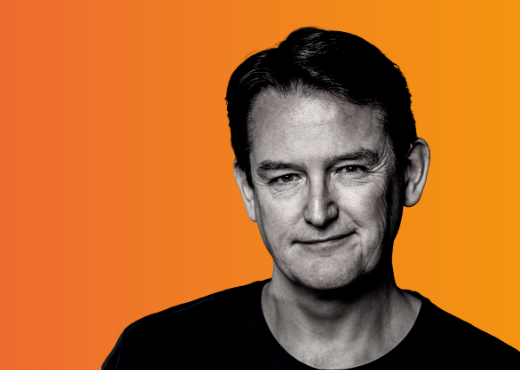 Jon Dee
Australian Coordinator for the RE100 Initiative
Jon Dee is the Australian Coordinator for the RE100 initiative where member companies pledge to switch to 100% renewable electricity. Over 250 major companies have joined. As an author, his business guidebooks on sustainability and energy have shifted over 140,000 copies. As a broadcaster, Jon wrote and hosted 115 episodes of the Sky News 'Smart Money' business sustainability programme. He also has a weekly radio segment where he talks about 'good news' sustainability and energy stories. As a philanthropist, Jon was the main founder of the DoSomething, Rock Aid Armenia and Planet Ark charities. Jon's 'Ban The Bulb' campaign led to the phase out of incandescent bulbs in Australia. Jon also started Australia's National Recycling Week. Together with Olivia Newton-John, Jon also co-founded Australia's National Tree Day and the international 'One Tree Per Child' initiative. The two initiatives have planted many millions of trees.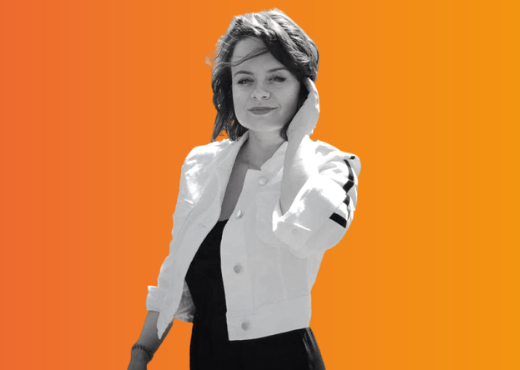 Livia Toth
Ventures Director for Plug and Play Hamburg
Livia Toth is the Ventures Director for Plug and Play's European Headquarter for Supply Chain and Logistics in Hamburg, where she oversees all investment and sourcing activities. Before joining the Hamburg team, Livia was responsible for a wide array of ventures related activities for Plug and Play's Sports platform with adidas, Safetytech program with Lloyd's, as well as the Mobility platform with Daimler and 30 other corporations in Stuttgart. Notable investments include; Waku Robotics, Recogni, AX Semantics, GuardKnox, and Processgold. Before joining Plug and Play, Livia founded one of the most popular internet portals in Slovakia, engaged in local politics, and got her Masters Degree in Law.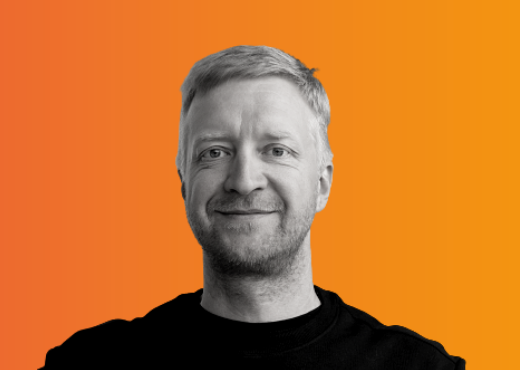 Andres Anijalg
Co-founder & COO of Roofit Solar Energy
Andres Anijalg is the co-founder and COO of Roofit Solar Energy. He has been active in the power industry since 2007 as the head of international development projects at the Estonian national energy company Enefit. He acted as the CEO and Project Director for the largest 2.1 billion USD greenfield power plant development in the Hashemite Kingdom of Jordan. Andres has also been working 10 years at Swedbank and holds his MBA degree from the University of Tartu. He has been studying at the University of St. Gallen in Switzerland. Roofit.solar mission is to boost distributed renewable energy generation by making solar architecturally acceptable and financially affordable. Our Building Integrated Solar roofs combine traditional metal roof and innovative solar technology into one product (2in1). We are ready for scaleup and have recently opened our Series A fundraising round.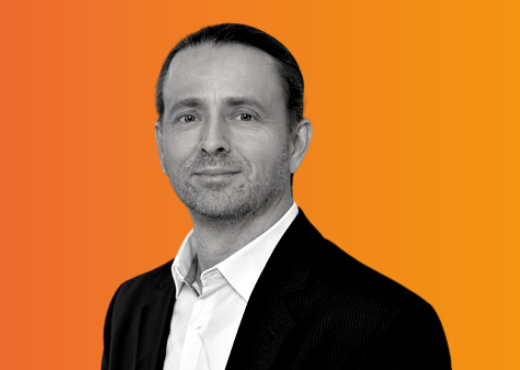 Dirk Aßmann
Director General of the Sectoral Department at the Deutsche Gesellschaft für Internationale Zusammenarbeit (GIZ)
Currently Director General of the Sectoral Department at the Deutsche Gesellschaft für Internationale Zusammenarbeit (GIZ), he first joined the department in 2003 as energy specialist after several years in research and science. Following an assignment as Portfolio and Programme Manager for German-Brazilian Cooperation in the field of Renewable Energies and Energy Efficiency from 2007 to 2012, he took up positions as senior energy specialist in the sectoral department and head of the South America division at GIZ. He has published more than 100 articles on energy-related issues and held various teaching assignments at universities.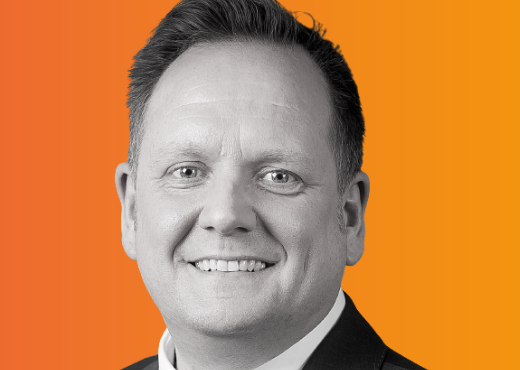 Jens Müller-Belau
Head of Energy Transition, Shell Germany
In March 2018 Jens Müller-Belau was appointed as the Energy Transition Manager for Shell in Germany. With a strong external focus, the role integrates ongoing Shell activities across various businesses, supporting Shell's CO2 reduction ambition, which is aligned with the goals of the Paris Agreement. In this role Jens leads the profiling and positioning of future business opportunities and associated medium- and longer-term options across all Shell businesses in Germany. In his last role, he was the Managing Director for Shell Global Solutions Deutschland GmbH, leading the Shell Technology Centre in Hamburg, a global centre of expertise with 300 people focussing on research and development in automotive, industrial and domestic fuels, lubricants and greases, engine gearbox and vehicle technology, and marine technologies. He also was a member of the Board for CRI Deutschland GmbH, a Shell catalyst manufacturer in Germany and held the global role as General Manager for Innovation in Fuels Technology. His team was focussing on collaborating with multiple industry partners on key strategic drivers such as technology advances and bridging longer-term mobility trends with shorter-term innovation and product development needs, developing and deploying new fuel technologies to meet the demands of a rapidly changing global market place.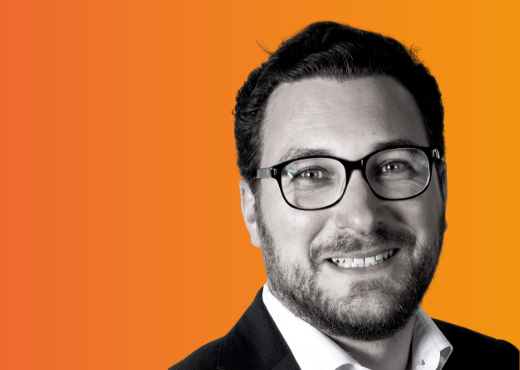 Christoph Beuttler
CO2 Removal Manager at Climeworks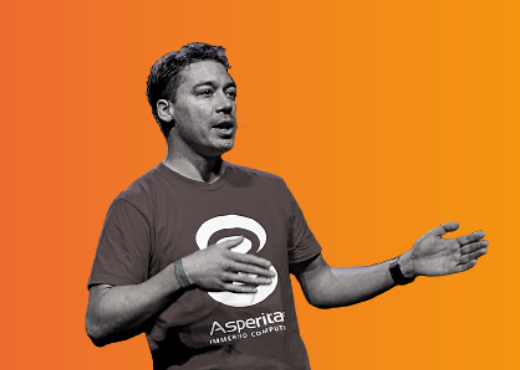 Maikel Bouricius
Marketing Manager at Asperitas
Maikel has been responsible for market development at Asperitas since the commercial launch of their first solution in 2017. For the last decade he has been involved in different areas within the datacentre industry such as hardware, innovation and sustainability.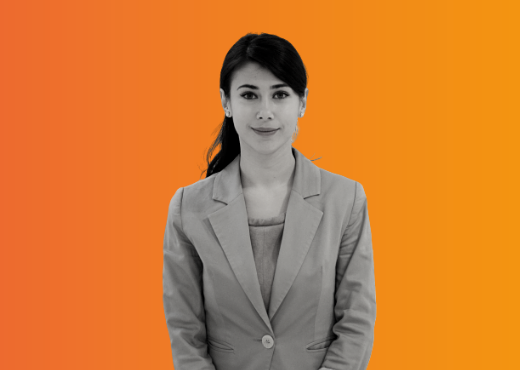 Sila Bozok
Senior Operations Specialist at Shell Enerji
Sila is a Senior Operations Specialist in Shell Enerji, focusing on gas, power and environmental products businesses. She joined Shell in 2015 as a part of the Shell Graduate Programme. In 2018, she became the only Turkish employee joining the 2018 cycle of the Project Better World, Shell's long-lasting volunteering programme on sustainability and climate change. She travelled to Sub-Arctic Hudson Bay in Canada to serve as a "citizen-scientist", then spearheaded sustainability endeavours in Shell Turkey. To that end, she became a part of the "Young SDG Innovators" of the United Nations (UN) Global Compact in 2019, the world's largest corporate sustainability initiative aiming at advancing the Sustainable Development Goals (SDGs).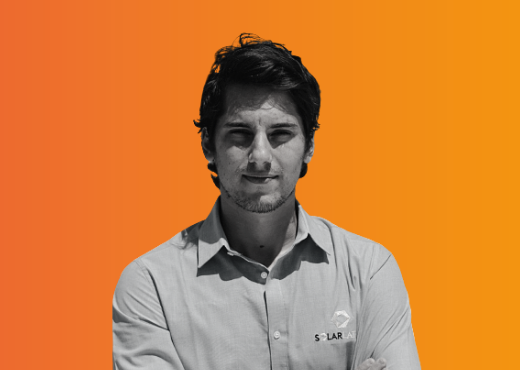 Alex Bril
Co-Founder of SolarLatam
Alex is a BBA from St. Andrews University (Argentina) with experience in product and business development in several tech based startups. Also, with a background in Venture Capital Funds and Company Building in South America. In 2017 he joined Borja Peñalver and Santiago Caniggia Bengolea, Co-Founders of SolarLatam, the first continental platform of Solar Energy that enables home and business owners to design, quote, finance, manage installation and operate solar systems 100% online. We are proud to say that SolarLatam's platform is fully operational from Florida, USA to Patagonia, making it easy to go solar, across the continent.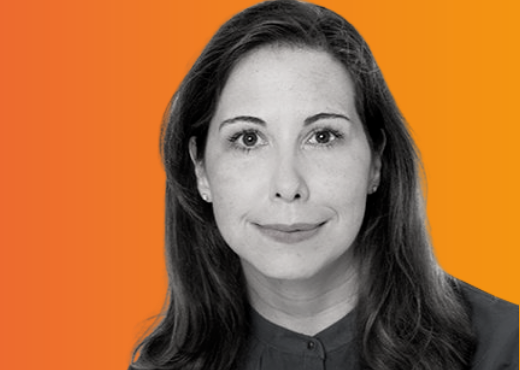 Heather Clark
Co Founder of Gilytics
Our SAAS solution and unique algorithm help energy and engineering companies automate infrastructure routing, saving time, money and CO2 with better data, visuals and communication.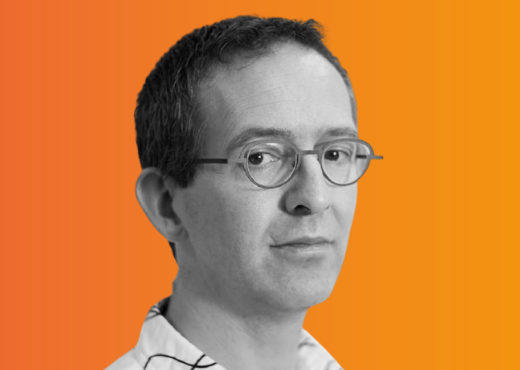 Jean-Marc Coulon
Founder of Thermosolar
Jean-Marc is passionate about transforming ideas into concrete products. With extensive experience in product manufacturing at Philips and many others, he worked at the edge of traditional design, creating and industrializing innovative products that are used worldwide today. Jean-Marc has been working in electronics products for 25 years and in that time has developed a broad, multidisciplinary knowledge, including light, energy, audio and sensing. His activities are always related to early concept or early solution finding. He is a product architect, having a very broad level of understanding of any kinds of technologies. His aim is to creates Start-ups which solves current world concerns. The main current project - Thermosolar - is to create an autonomous co-generation solar power station in order to solve the energy issue without using materials which are polluting the planet like PV and Lithium batteries.
Guido Dalessi
CEO of Elestor
Graduated in Physics (1986), Guido Dalessi started his career in R&D of laser based measuring equipment. In 1996, he joined a high-tech startup, which developed high-tech equipment for optical disc production. As Director Sales & Marketing, Guido initiated the international business activities, established a sales and service network with global coverage, and headed local branch offices in Singapore and Los Angeles. In 2004, the company was acquired by the public listed Singulus Technologies AG, after which Guido was promoted to Executive Vice President. Two years later the company acquired its main competitor and Guido Dalessi was appointed CEO, where he managed the merge of both enterprises into Singulus Mastering BV. In the 8 years that Guido held this position, the company became global market- and technology-leader in its field. Guido Dalessi joined Elestor in May 2015, and is also one of the early investors.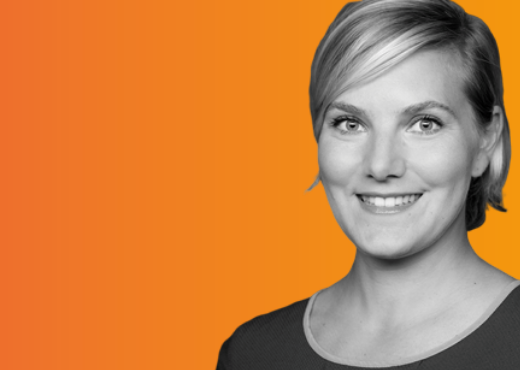 Pia Dorfinger
Project Director, Start Up Energy Transition at the German Energy Agency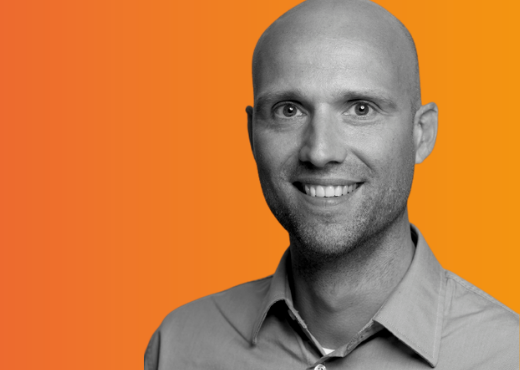 Sven Egenter
Editor-in-Chief of Clean Energy Wire
Sven Egenter heads Clean Energy Wire as Editor in Chief and Executive Director. He covered the German, Swiss and British economies during his 12 years at Reuters, writing extensively about the financial crisis. He ran the team covering the British economy as Chief Economics Correspondent, UK in London and managed Reuters' editorial operation in Switzerland as Acting Bureau Chief in 2010. Before his career as a journalist, he worked for the EXPO2000 World Exhibition in Hannover. He taught journalism at Kingston University and holds a MS in Journalism from Boston University and a degree in economics from the University of Münster.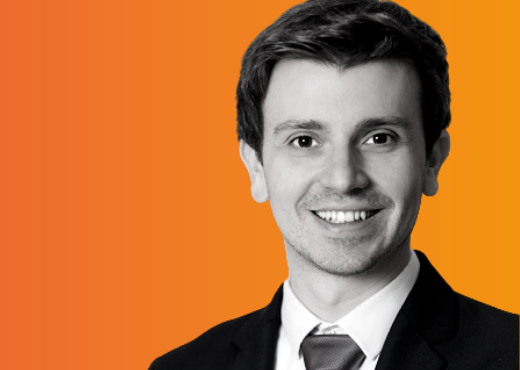 Philipp Engelkamp
Founder of Ineratec
After completing his master's degree in industrial engineering at the Karlsruhe Institute of Technology, Philipp worked in the management consulting department of a large chemical company. Since the foundation of INERATEC 2016, he is responsible as Managing Director for Finance and Strategic Development. IC provides modular chemical plants for Power-to-X and Gas-to-Liquid applications and supplies sustainable fuels and products. Hydrogen from renewable electricity and greenhouse gases like CO2 are converted into e-kerosene, CO2-neutral gasoline, clean Diesel or synthetic waxes, methanol or SNG.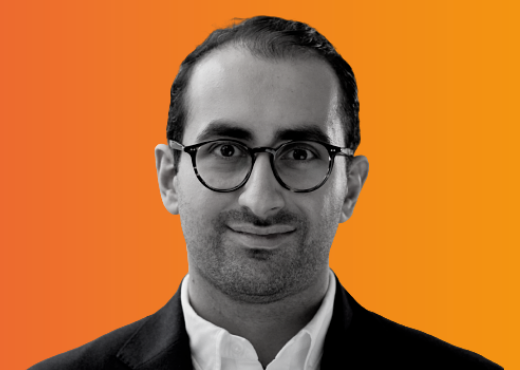 Sallar Faridi
Director of Plug and Play Tech Center in Hamburg
Sallar Faridi is the Director of Plug and Play Tech Center in Hamburg, the headquarters for supply chain and logistics in Europe. He leads a team with a focus on establishing innovation platforms across Europe in the energy, aviation and maritime sectors. His background in the traditional maritime, oil and gas industries throughout the past 8 years, have equipped him with invaluable industry insights. Working with major players within these sectors have deepened his understanding of the challenges faced by the old economy. This experience has placed him in a privileged position to connect tradition and innovation.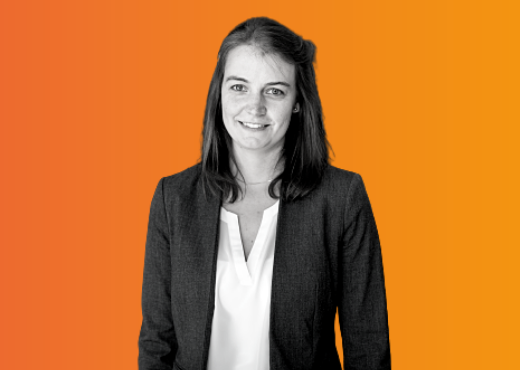 Dr. Sarah Fluchs
Director of the Remanufacturing & Sustainability Department, PEM Motion GmbH
Sarah works at PEM Motion GmbH and is the Director of the Remanufacturing & Sustainability department. She has led several projects in the field of battery remanufacturing and second life both as research projects as well as industry projects. Current topics and contributions range from developing and implementing disassembly and testing processes to second life solutions. Sarah has expert knowledge in e-mobility and lithium-ion batteries in particular, remanufacturing and recycling concepts as well as in sustainability and circular economy approaches especially in the automotive industry. She holds degrees from Maastricht University and Cologne University and successfully graduated as PhD at RWTH Aachen University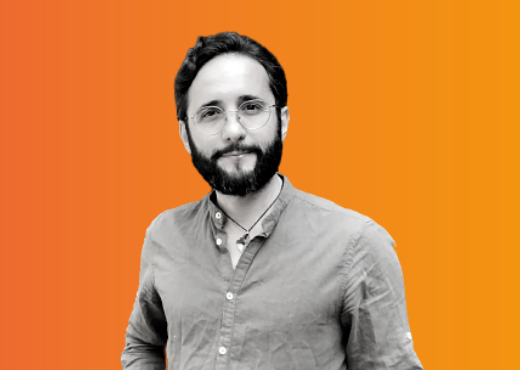 Diego Saez Gil
CEO and Co-founder of Pachama
Diego Saez Gil is the CEO and co-founder of Pachama, a for-purpose technology company that has created a data-driven carbon credit marketplace for buying and selling carbon credits from reforestation projects around the world. Pachama is the first platform to use a combination of LiDAR, satellite images and artificial intelligence (deep learning algorithms) to measure carbon captured by forests, as a way to validate and monitor the claims of forest carbon projects, bringing greater transparency and accountability to the industry. Diego grew up in northern Argentina, at the tip of the diverse rainforest covering most of South America. After a decade building technology companies abroad, Diego returned to his roots and traveled to the Amazon rainforest. There he saw how much was cleared to deforestation, and realized the potential of forests to solve climate change. Diego moved to California and joined forces with Tomas, a fellow Argentinian and a machine learning engineer, who was thinking deeply about the role technology could play in protecting and restoring Spaceship Earth. The two partnered to create Pachama to restore nature to solve climate change. In 2016, Diego was recognized by MIT as one of the 35 Innovators under 35 and was selected as High-impact Entrepreneur by Endeavor Global. In 2013, Diego completed the Global Entrepreneurship Program at Stanford University School of Business, and took part in the Y Combinator Program for four years.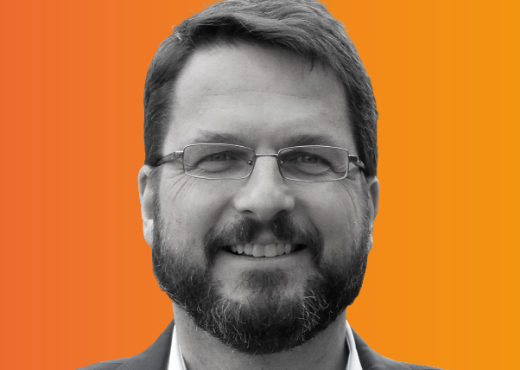 Dr. Thomas Goette
CEO of GreenPocket GmbH
Dr. Thomas Goette has been the CEO of GreenPocket since 2010. Before that he spent more than 13 years working for the international consultancy Roland Berger, DiamondCluster and Oliver Wyman, the last 5 years as a partner. With his team at GreenPocket, Dr. Goette focuses on the use of innovative data science technologies to shape the digitalization of the energy industry.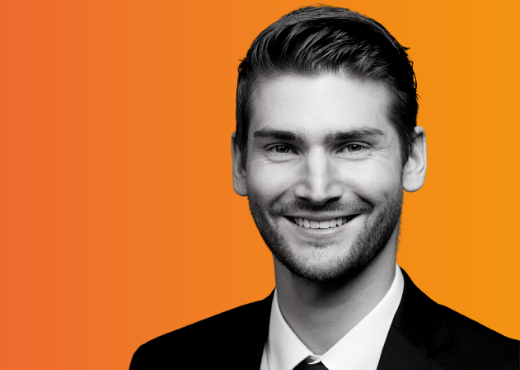 Janis Gummersbach
Senior Project Manager at Berlin Partner for Business and Technology
Janis Gummersbach is Senior Project Manager at Berlin Partner for Business and Technology. In his position he supports foreign Energy and Cleantech companies during their first steps in Berlin. Before moving to his current position, he worked with the mobility division of Berlin Partner.Janis Gummersbach holds degrees in European Studies and Business Administration from international Universities in Enschede (Netherlands) and Brussels (Belgium). Before joining Berlin Partner in 2016, he gathered professional experience at the Economic Representation of Flanders at the Belgian Embassy in Berlin.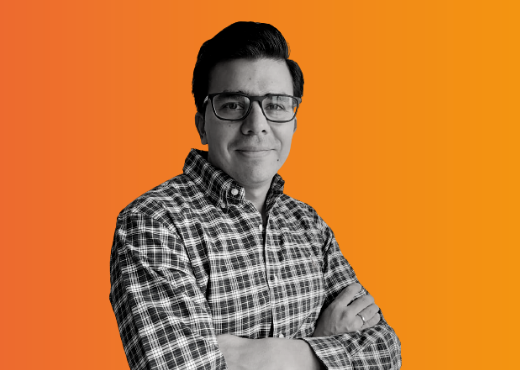 Oscar Hoyos Vásquez
Co-Founder & CEO at Uptime Analytics
Uptime Analytics optimizes energy consuming assets. Oscar is apassionate engineer with a purpose to transform the energy industry using technology, advance analytics, and new business models.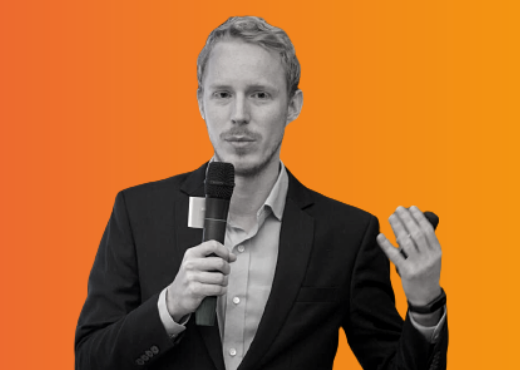 Simon van der Jagt
CEO of Nowi B.V.
Instead of continuously bringing energy to your loT devices in the form of cables and battery changes, NOWI's energy harvesting power management integrated circuit (PMIC) enables companies to use the energy that is already readily available around the devices. This can be light, heat, movement or even radio waves. With NOWI's patented technology it is becoming possible for the first time to effectively use these sources as a reliable power source. Simon strongly believes that, at the bottom-line, the commercialization of technology benefits society. With this vision, he leads the team on a daily basis.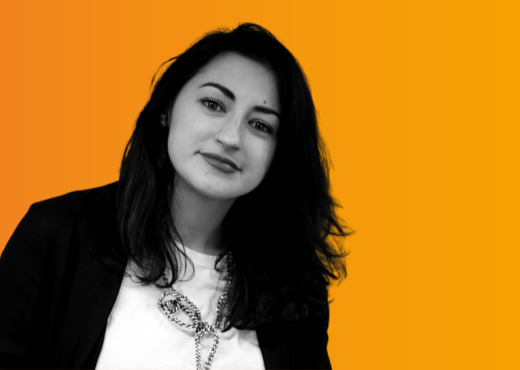 Lubomila Jordanova
CEO & Founder, PlanA.Earth
Lubomila Jordanova is the founder and CEO of Plan A, a Berlin-based startup developing an algorithm which predicts where and how climate change will hit the hardest and a software that helps businesses monitor their sustainability and reduce their carbon footprint. Prior to Plan A, she worked in investment banking, venture capital and fintech in Asia and Europe. She was recently announced as 30 under 30 Social Entrepreneur of 2020 by Forbes and Entrepreneur to watch in Germany.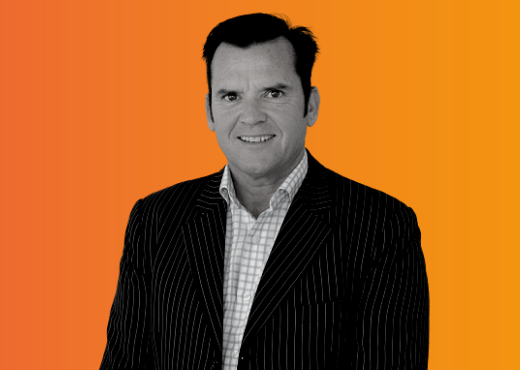 Craig Knight
Co-Founder and CEO, HYZON Motors Inc.
HYZON Motors has been established to change the game in zero emission commercial vehicles. HYZON accelerates the energy transition. Leveraging almost 20 years of R&D in PEM fuel cells within Singapore-headquartered, Horizon Fuel Cell Technologies, HYZON aims to dramatically accelerate the adoption of fuel cell commercial vehicles around the world. HYZON is headquartered in the USA, with global engineering centre in the former General Motors fuel cell facility in the Rochester area of upstate New York. HYZON has also established a JV in Europe, currently in small-scale production in the Netherlands through HYZON Motors Europe B.V, moving to series production in 2021. With the world's highest power PEM fuel cell modules, HYZON is well positioned to work with component and sub-assembly partners to deploy vehicles in the USA and Europe. The initial focus is on heavy trucks of combined vehicle mass up to 50t, and medium duty trucks around 16-24t, as well as city and coach buses. Applications such as refuse trucks, long-haul freight, refrigerated transport are all ripe for a shift to hydrogen propulsion with HYZON trucks. Born in Australia, Craig has decades of experience in International Sales and Marketing and Business Management, having held positions based in Australia, USA, Singapore and China in the chemical sector before moving into hydrogen as a co-founder of Horizon, and recently carved out HYZON Motors with support of Horizon investors and co-founders.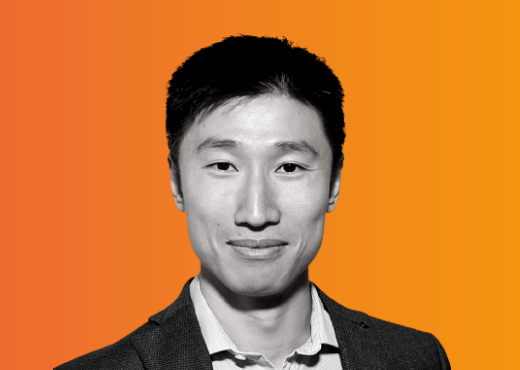 James Kong
Director and Founder at ALP TECHNOLOGIES LTD
James Kong is a serial entrepreneur currently based in London, UK with operations also in Germany and China. His current start-up Alp Technologies has won over 14 national and international funded innovation awards in the past 3 years in the areas of clean tech, battery storage and AI. The company mission is to develop and deliver a local circular economy based renewable energy systems and solutions in lower income countries. He is a New Yorker and obtained a graduate degree from Columbia University School of Engineering. Prior to the renewable energy industry, his Wall Street career took him to New York, London and Los Angeles.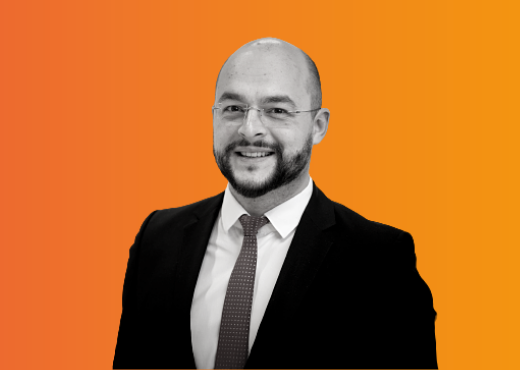 Wolfgang Korek
Head of Unit Energy Technologies, Berlin Partner for Business and Technology
Wolfgang heads the Energy Technologies unit at Berlin Partner and has more than 10 years of experience in regional economic development. As a cluster manager, he supports both companies and research organisations in the energy technology sector in creating and implementing innovations in Berlin. Prior to this, he worked as a consultant in the renewable energy sector.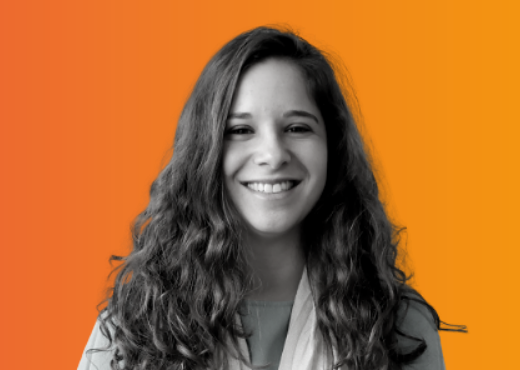 Emma Krause
Project Manager, adelphi and Secretariat of the International Carbon Action Partnership
Emma Krause is a Project Manager at adelphi and is a member of the carbon markets team. She currently works on the secretariat of the International Carbon Action Partnership (ICAP), a network of over 30 governments sharing experience and expertise on establishing, designing, and improving emissions trading systems. Emma's work focuses on conducting analyses of emissions trading systems and facilitating capacity building, knowledge sharing and technical dialogue between policymakers around the world. She has extensive experience in facilitating policy exchange and dialogue on climate and energy topics and has worked across the academic, private, and public sectors in the U.S. and Germany. Emma holds a masters degree in public policy from the Hertie School of Governance, and a bachelor's degree in communication studies from Emerson College in Boston.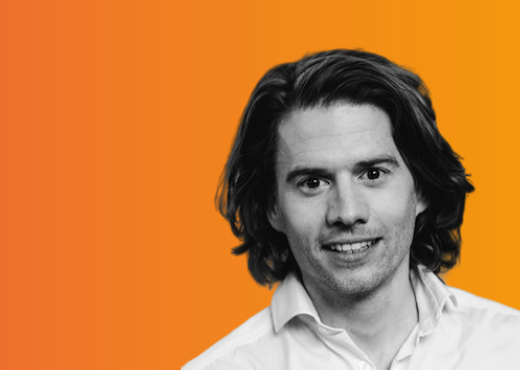 Felix Krause
Investment Partner at innogy Ventures
Felix is Investment Partner at innogy Ventures, the venture capital arm of one of Europe's largest utility companies. At innogy Ventures, he is primarily responsible for "smart city & mobility" as well as IIoT equity investments. He has been part of the startup scene for almost 10 years, founding two companies himself, leading the European expansion of a US startup as MD, and has been supporting founders as consultant, trainer and mentor. He holds a MSc in International Business Studies from University of Maastricht.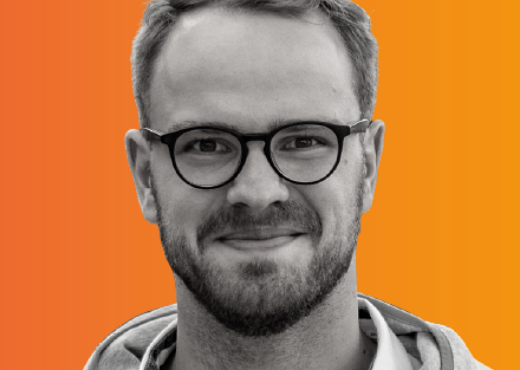 Claudius Laskawy
Corporate Innovation Manager at Plug and Play Tech Center
Claudius is an experienced corporate innovation manager working for Silicon Valley based innovation platform and venture capitalist Plug and Play Tech Center. In his role, he works closely with executives, innovation teams and startups defining their innovation and digital transformation strategies. Following his apprenticeship as a ship broker, Claudius gained international experience in India, Indonesia, the United States and the Netherlands. Before joining Plug and Play Tech Center, Claudius worked for the boutique consulting firm Infront Consulting & Management where he contributed to two editions of a study covering about 60 Corporate Digital Innovation Units aimed at understanding best practices in German DAX, large and mid sized corporations in collaboration with German CAPITAL magazine. Claudius holds a MSc. in Business Information Management from Rotterdam School of Management.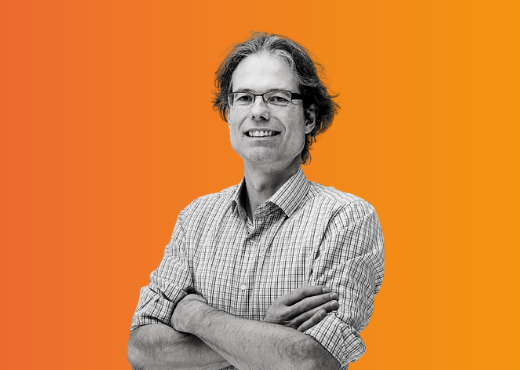 Dr. Rolf Luchsinger
Co-Founder and CEO of Twingtec
Rolf is a physicist by training and has a long track record in both industry and applied research in both Switzerland and Canada. He founded the Center for Synergetic Structures at Empa, the Swiss Federal Institute for Material Science and Technology, where he has led the development of ultra-light and efficient wings for energy harvesting. TwingTec is developing the next generation of wind power using autonomous tethered drones to unlock the stronger winds at higher altitudes with a fraction of the material of a wind turbine.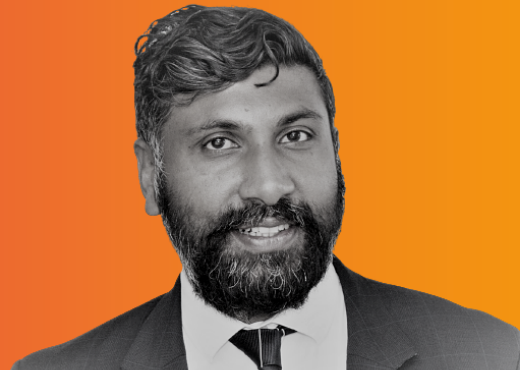 Mathew Mazhuvanchery
CEO of Distributed Energy
Mathew is the CEO of Distributed Energy (DE). DE matches Investors with Renewable Energy projects in the developing world. Mathew drives project execution, process, operations and maintenance at DE. Prior to DE, Mathew founded Dubai-based Aggrego in 2013 to provide optimised end to end services in the Offshore Energy sector. Mathew grew Aggrego to a substantial eight figure revenue within 3 years. After the sale of Aggrego in early 2016 to KKR owned Private Equity interests he has since been investing and collaborating in early stage technology ventures in the Energy sector.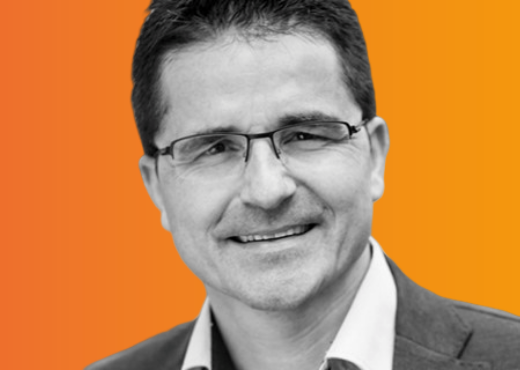 Petr Mìkovec
Co-Founder & Chairman of the Board, Inven Capital
Petr Míkovec is Managing Director and co-founder of INVEN CAPITAL where he is responsible for overall fund strategy including fundraising, deal sourcing, investment process, and portfolio value enhancement. Petr was directly responsible for the successful raising of EUR 50 million from the European Investment Bank, investments into sonnen, tado°, and Cloud&Heat technologies where he serves as an Advisory Board Member. In addition to this, Petr represents INVEN at the Corporate Club of Environmental Technologies Fund based in London. Petr has over 10 years of experience in the Energy sector, and over 5 years in Investment Banking.
Tommaso Miori
International Business Developer at Adaptricity
Tommaso graduated in Mechanical Engineering from KTH, Stockholm, and now covers the role of International Business Developer at Adaptricity. He believes that the digital wave will disrupt the energy sector to its core, and that software will make the real difference in sustainable energy. Tommaso wants to spread software into the world. Adaptricity allows DSOs to fully achieve the SmartGrids of the future by providing a cloud-based Software-as-a-Service platform to harvest the value of the data, making planning, simulation, and monitoring in low-voltage grids more efficient.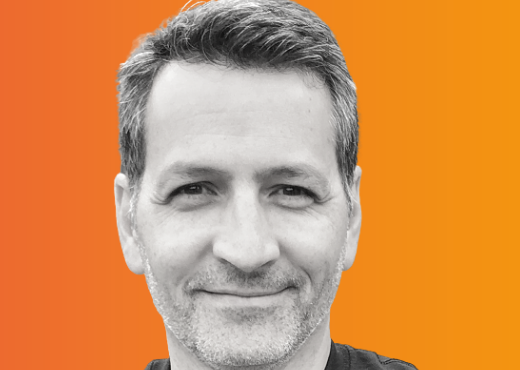 Thomas Osdoba
Senior Cities Advisor at Climate-KIC
Thomas Osdoba joined EIT Climate-KIC in 2018 as a Senior Advisor. In his two years he created and launched Healthy, Clean Cities, an effort to help Europe's cities respond effectively to the climate emergency and build inclusive and prosperous communities. The initiative is the most advanced program of its kind for cities seeking to achieve carbon neutrality by 2030. He brings an exemplary history of leadership and innovation, spanning public, private, nonprofit, and academic sectors. He has served as a highly-regarded policy expert, leading practitioner of sustainable development projects and programs, thought leader and innovator in urban sustainability and economic development, and creative entrepreneur and innovator at the leading edge of social enterprise and sustainable finance.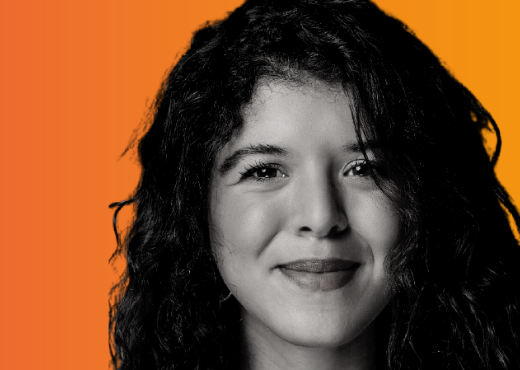 Fadwa Ouardani
AI Project Manager, Merantix Labs
I am a tech optimist who believes artificial intelligence can improve the world we live in and have the potential to create a deep positive impact on individuals, businesses, and society as a whole. I work at Merantix Labs where we bring AI from research to production for players in multiple industries. Among them the energy sector which is a highly data-driven industry. I strongly believe that sophisticated machine learning models will have a significant impact on improving efficiency, forecasting, trading, and user accessibility while tackling an urgent environmental call for change.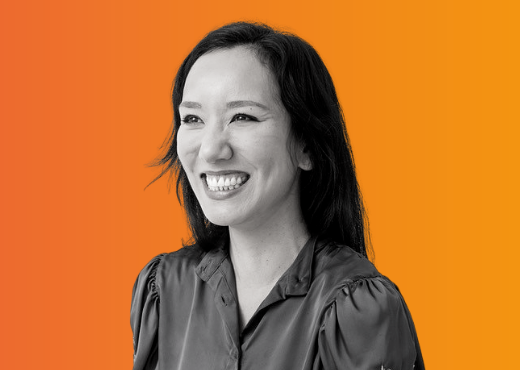 Anika Nicolaas Ponder
Team Leader, Sustainability & innovation at IKEM
Anika Nicolaas Ponder leads the Sustainability & innovation team at IKEM, working on societal engagement in the energy transition, transformation in carbon-intensive regions, and international energy transition cooperation. She is responsible for the award-winning Infographic Energy Transition Coloring book as well as the IKEM Academy: Energy and Climate, and manages visibility and outreach measures in the context of the WindNODE project. She was the project manager of the Baltic InteGrid, which investigated the potential of meshed offshore grids in the Baltic Sea, financed by the EU program Interreg Baltic Sea Region. Anika is also the lead moderator of the two webinar series 'Climate Talks' and 'Asia Talks' hosted by the International Journalist Program, which aim to deepen the connection between media, and the topics of climate and energy.
Julia Padberg
Principal at SET Ventures
Julia Padberg is a Principal at SET Ventures, the Amsterdam-based venture capital fund that has invested since 2007 in European technology companies that impact the future of energy. Julia joined the team in early 2016 after six years of working as a corporate finance advisor in the energy sector. She serves on the supervisory boards of Energyworx, GreenCom, GreenFlux, DEPsys and FlexiDAO. Her domains of expertise include energy data management, DERM, smart grids, e-mobility and blockchain applications in the energy system.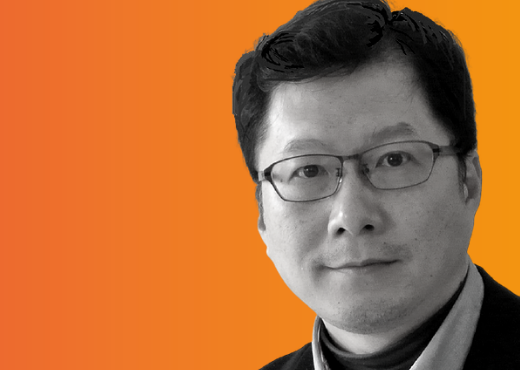 BJ Perng
Founder and CEO of NiveauUp Inc.
BJ Perng, Founder and CEO of NiveauUp Inc., is a serial entrepreneur who involved in several internet startups based in Taiwan. Taking with him the lean startup practice, he founded NiveauUp Inc. and launched several battery MVPs (minimum viable products), the first of its kind in the battery development history. It has been proved to be the first commercialization-ready, as well as affordable, eXtreme Fast Charging (XFC) battery, well ahead of what industry consensus would presume in time-to-market. Mr. Perng holds a Master of Engineering from Cornell University, majoring in electrical engineering with a minor in manufacturing engineering.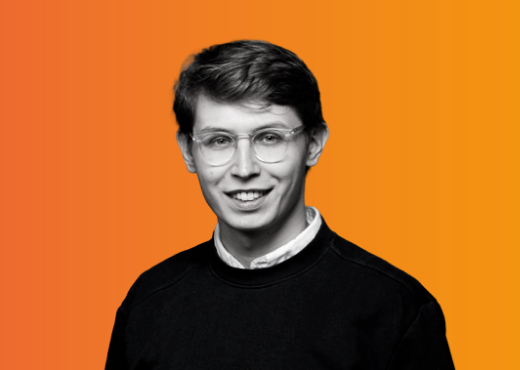 Sven Przywarra
Co-Founder of LiveEO
In 2017, with only 200 Euros seed capital, Sven Przywarra founded LiveEO together with his partner Daniel Seidel. Nowadays they are leading an international team of 25+ specialists working on bringing earth observation technology to enterprise. Sven studied Business Engineering with a focus on space engineering and entrepreneurship at the Technical University of Berlin. In his function as COO of LiveEO, the German Aerospace Center (DLR) and the European Space Agency (ESA) rely on his expertise. Sven is confident that spaceborne earth observation will significantly change many other industries by 2030.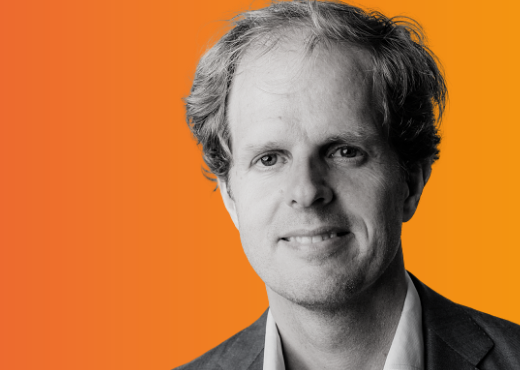 Christian Rood
Co-founder, CEO of Leyden-Jar
Co-founded LeydenJar Technologies in April 2016. Chris has a background in high tech venturing and investments and holds a MSc. in Business from Erasmus University and an executive MBA from IMD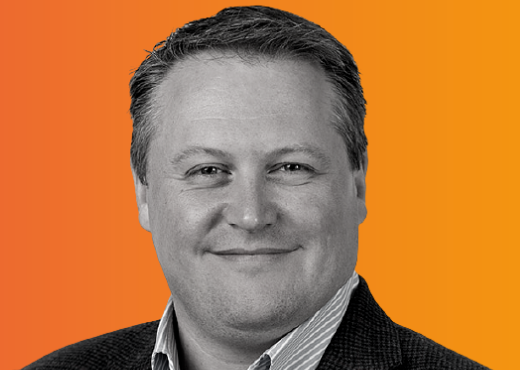 Jonathan Ruddick
Chief Commercial Officer at Planet Ark Power
Jonathan is the Chief Commercial Officer at Planet Ark Power. Having joined the company in 2015, Jonathon has overseen the significant growth and strategic direction of Planet Ark Power to date. He is passionate about employing the elexsys renewable energy management systems and new business models to enable the clean energy grids of the future. Prior to joining Planet Ark Power, Jonathan held senior executive positions in the solar panel manufacturing sector and the development of innovative infrastructure finance businesses and funds underpinning commercial-scale renewable energy projects. Jonathan specialises in transactions that include microgrids integrating solar, battery and eleXsys platforms at commercial and industrial sites that enable demand management and trading of surplus renewable energy into energy markets. Jonathan has over 16 years' Australian and senior international experience in private equity, mergers and acquisitions, asset management in the accounting and legal professions during roles at Deutsche Bank, KPMG, PWC and Andersen in Australia, Tokyo and London. In addition to his role as Chief Commercial Officer, Jonathan is also a member of the board of directors of the Planet Ark Power parent company and group holding company Elevare Energy Holdings.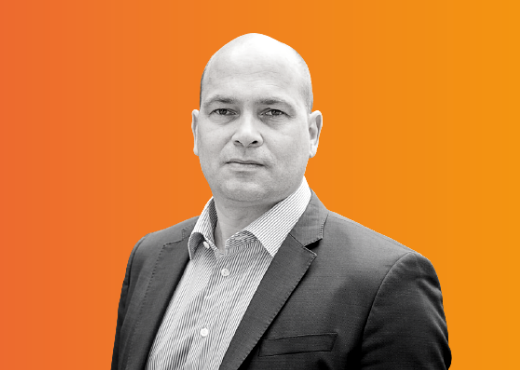 Fabian Sacharowitz
Investment Director at EIT InnoEnergy Germany
A graduate physicist and fully qualified lawyer, initially founded the 3S Antriebe GmbH together with his brothers and developed it for seven years into a globally active manufacturer of unique, fully decentralised actuators for valves in (waste) water, gas and district heating pipes. Subsequently, Fabian worked for five years at KPMG in the field of energy consulting and auditing. After a one-year secondment at the World Economic Forum as part of the "Accelerating Sustainable Energy Innovation" project, Fabian joined InnoEnergy as Business Creation Officer and took over the management of the early-stage investment division for the DACH region. InnoEnergy is a European innovation engine and one of the world's largest early-stage investors in the field of sustainable energy innovations with over 200 investments.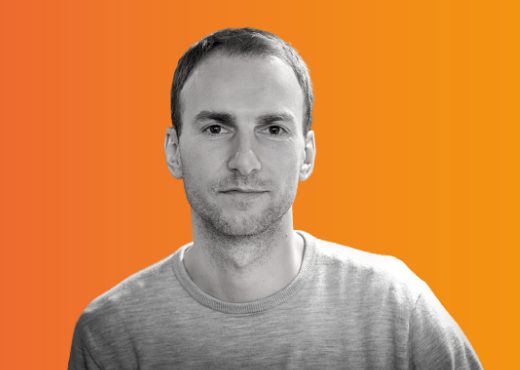 Sebastian Schröer
Founder at perto GmbH
Sebastian is the founder of perto, an energy efficiency service provider for large properties. Prior to starting perto, he worked with the corporate strategy departments of companies in the oil & gas and utility sector. He started his career as an analyst for energy and raw material markets. Sebastian holds a PhD in economics from University of Hamburg.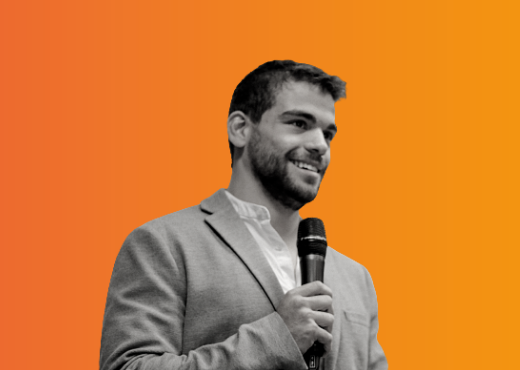 Matias Sigal
Business Development Professional at Eco Wave Power
Matias works in project creation, partnership management, and sales in the implementation of new wave energy projects. He established the company's activities in the Dutch, Portuguese, Italian and Australian markets, been instrumental in launching new projects with the collaboration of ports, investors, and companies. In addition, Mr. Sigal is leading EWP business development activities in different markets.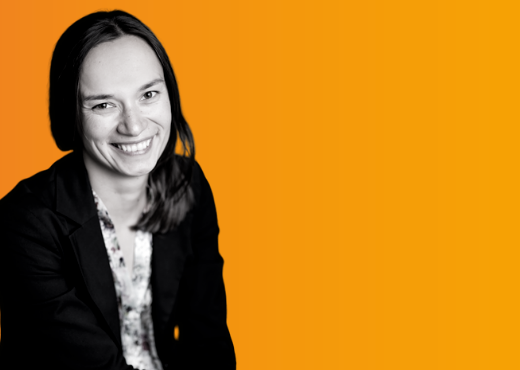 Petra Sokolová
Investment Manager, Inven Capital
Petra Sokolova is an Investment manager and founding member of INVEN CAPITAL team. She is responsible for deal sourcing, due dilligence process and portfolio value enhancement. She served as Observer on the Supervisory Board of sonnen and as Observer joined Neuroun Soundware Supervisory Board. Petra has over 5 years experience from Energy sector and 5 years from Financial Advisory. She holds Master's Degree from economics from Charles University, CR.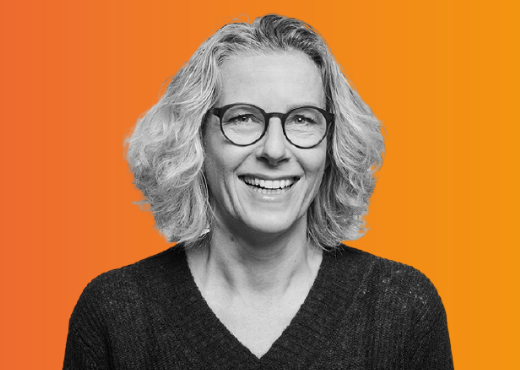 Prof. Dr. Charlotte Streck
Co-Founder and Director of Climate Focus
Charlotte Streck holds a Masters of Biology from the University of Regensburg and a PhD in law from Humboldt University in Berlin. Since 2013, she is teaching various aspects of climate policy at the University of Potsdam, since 2018 as an Honorary Professor. Charlotte Streck is Co-Founder and President of the climate consultancy and think tank Climate Focus and a former Senior Counsel with The World Bank in Washington, DC. Charlotte Streck serves as a climate change advisor to numerous governments, private companies, foundations, and non-for-profit organizations and is actively involved in shaping the debate on the architecture and effectiveness of the international climate regime as well as on mitigation and adaptation policies with a focus on the land sector. She serves on several advisory, investment and editorial panels, is a former lead counsel for climate change with the Center for International Sustainable Development Law with McGill University, the former Chair of the Board of the Climate Strategies research network and a Board Member of the Verra environmental standards organization.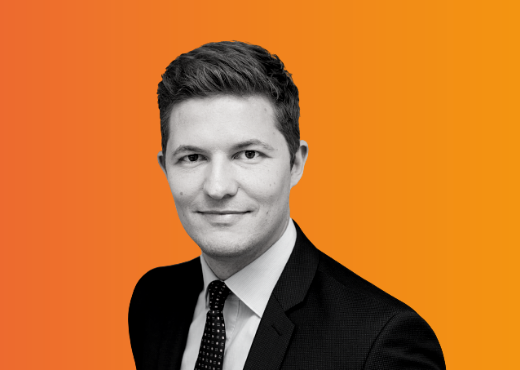 Daniel Teichmann
Founder and CEO of Hydrogenious LOHC Technologies
Daniel Teichmann founded Hydrogenious LOHC Technologies in 2013 and has successfully led the company as CEO since then. He has many years of experience in the hydrogen and automotive industry and gained entrepreneurial experience at BMW, McKinsey and Leoni. Daniel Teichmann studied engineering and management in Erlangen, where he also obtained his PhD on "Conception and assessment of a sustainable energy system based on Liquid Organic Hydrogen Carriers (LOHC)". In addition, he is the first author of numerous fundamental publications about the LOHC technology and the author of extensive technology-specific patents.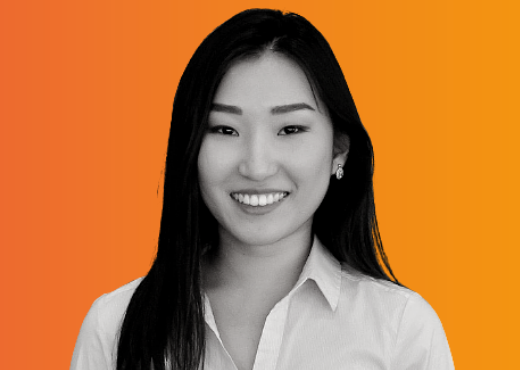 Aidana Toleshova
Co-founder, HydroPlat
Aidana Toleshova is currently pursuing her Bachelor degree in Biological Sciences at Nazarbayev University in Kazakhstan. She co-founded HydroPlat in 2019 with Daulet Aitymbayev and Abdulla Mahboob. HydroPlat received Gold and Bronze Medals at International Genetically Engineered Machine Competition in Boston, along with a Nomination for Best Energy and Best Environment Project. HydroPlat also won the Theme Award for Clean Mobility during the ClimateLaunchpad Grand Finals in Amsterdam. Thus far, we have been working on obtaining several grants and investments, while applying for a patent.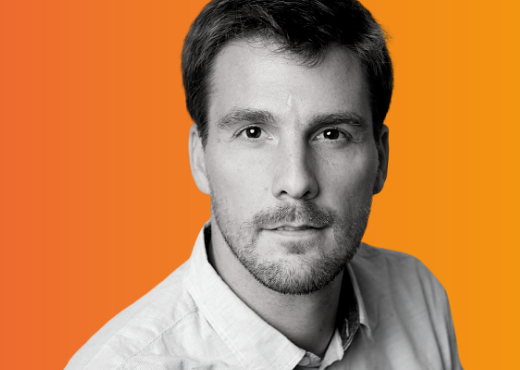 Alexandre Torreele
CEO of re.alto
Before joining re.alto as CEO August 2020, Alexandre was Head of Group Strategy at Elia Group, in charge of the definition and execution of the strategy. Alexandre had different positions in Elia Group including Innovation and Digital. He was responsible for the Innovation management process and put in place a broad ecosystem of partners including start-ups. Prior to Elia, Alexandre worked for APX Group (Power Exchanges) as a product manager and responsible for the Business Development (including major development in Central Western Europe – i.e. European Market Coupling). He started his career in consulting firms where he had different international assignments in the field of risk management, marketing, and Business Development for Energy players along the whole value chain.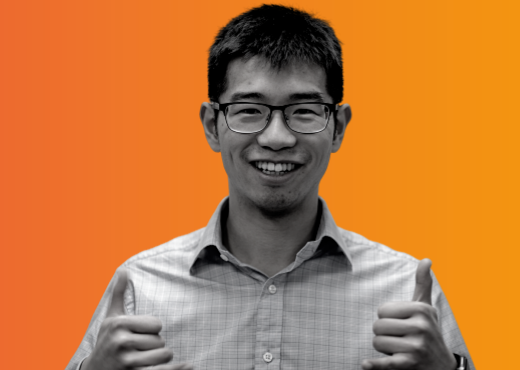 Peter Zhou
Special Project Manager - Polymers at Carbon Upcycling Technologies
Carbon Upcycling Technologies is a Canadian-based cleantech advanced material company that uses the pollution of today to build the materials of tomorrow by converting CO2 gas into high-performance materials. Peter Zhou leads the polymer engineering at Carbon Upcycling Technologies. He creates performance materials to help restore the Earth over the next decades and shape Mars in the next century. He holds a master's degree in chemical engineering from the University of Toronto and an MBA from the Quantic School of Business and Technology.